Given how I need to perfect my on screen display and video code, and the input and lcd interface that will be used in subsequent JAMMA project like the PJ (Pi to Jamma), Minigun and the JammaMate cards, I decided to concentrate on the JAMMA TestCard to finish this one completely before focusing on the other projects.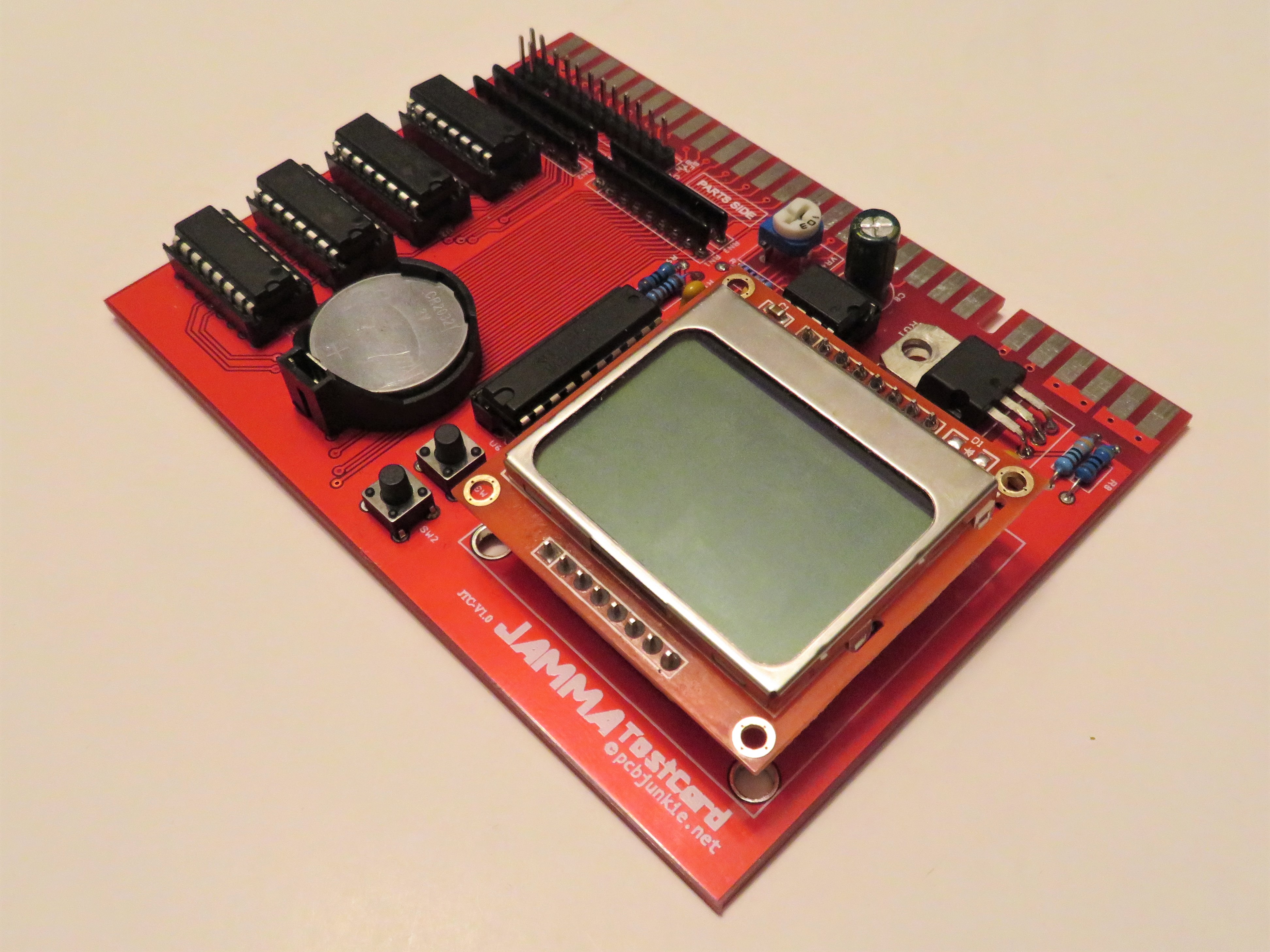 I made a separate project page dedicated to the TestCard. You can find it here.
This project is about 80% complete I would say. Not sure how long before I wrap it up but it should be not much more than a month or so. It all depends whether I get distracted with other stuff, and that's very, very likely.
Since this project isn't 100% completed yet, the price isn't final, but I'm aiming to initially price these at around $40USD or $50CAD.
In addition to this, I've also been working on a couple of other side projects. I have now assembled and have done some light testing with the Minigun prototype board.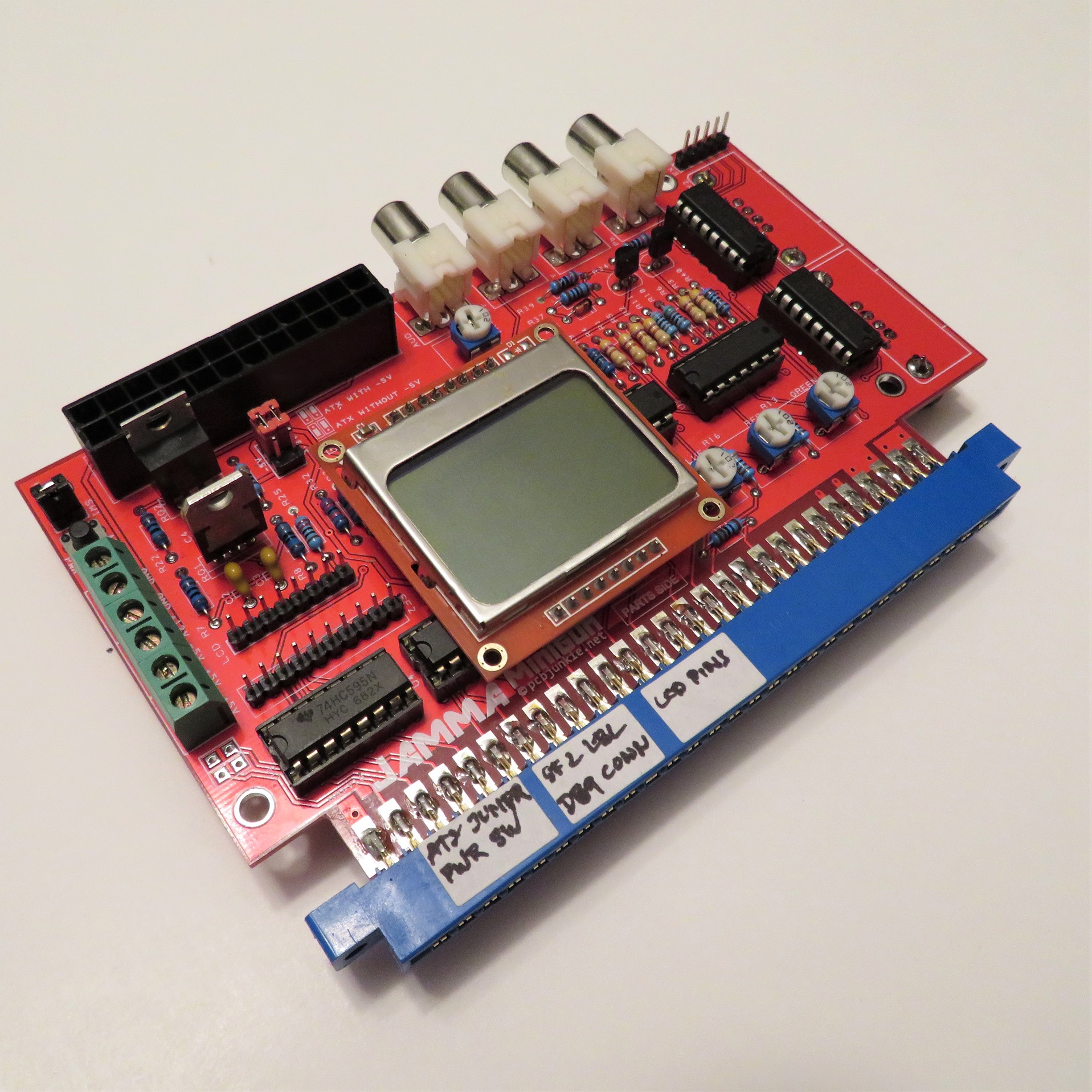 This is a device that is a single PCB supergun that has some neat functionality not found elsewhere. The main features that separate it from the crowd are the ability to use Sega Genesis 6 button controllers, or any other DB9 compatible joystick for that matter, RGB to Component video conversion (requires a TV capable of displaying 240p video) and most importantly, the price.
I'm planning to price is well below any competition, even though I would consider this product to be superior. The price point I'm aiming at is about $70CAD or $60USD without controllers.
As the project continues to move forward I'll try to update this site with additional information. For now there is very little information on the Minigun page here, but feel free to check it out nonetheless.