Not that I'm complaining or anything, but the whole JAMMA adapter thing has got me overwhelmed a bit. I could not imagine it would keep me as busy as it has for the last couple of months. Actually it's quite motivating because these adapters have been very well received and as a result I've been working on a few more to add to the list. As of right now, I've made 31 distinct JAMMA adapters, and I'm planning to do at least a few more in the next couple of months.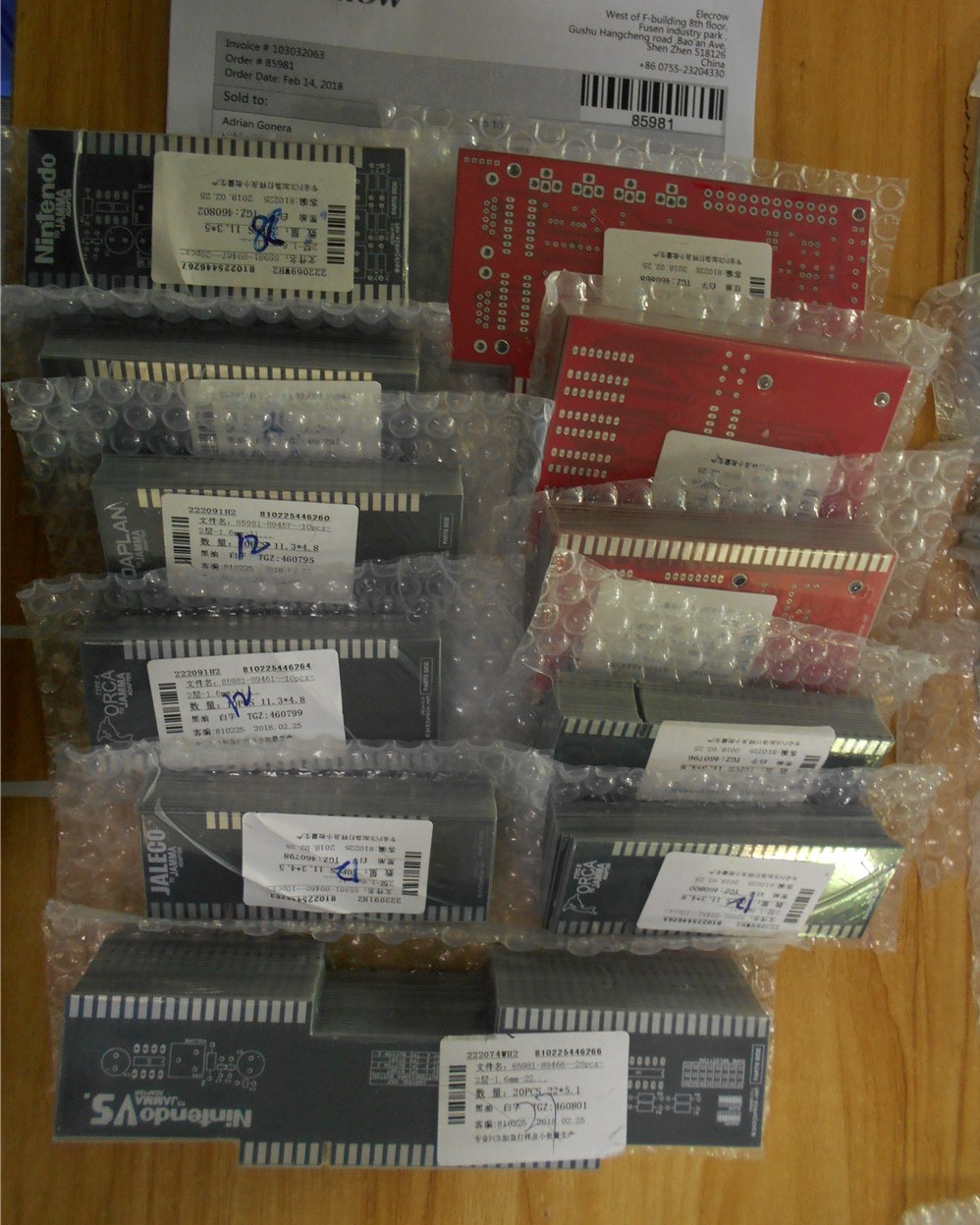 The last batch of adapter boards pictured above, has arrived about a week ago. This batch consists of the following new adapters:
Jaleco (Exerion, City Connection, etc…)
Toaplan (Tiger Heli, Guardian, etc…)
Nichibutsu (MagMax, Terra Cresta, etc…)
SNK / Rockola (Vanguard, Nibbler, etc…)
Orca A (Congorilla, Changes, etc…)
Orca B (Espial, Vastar, etc…)
I've been trying to dig through my collection of boards to find some to test these with, and as that happens I'll make periodic updates.
I've also designed the PCB prototypes for three new projects:
Minigun – a mini supergun adapter that allows you to play your JAMMA game on a tv using component (not RGB) video output and 6 button genesis compatible controllers.
JAMMA Mate – a helper adapter for button macros, autofire, voltage readings and power monitor, auto coin / freeplay, video sync converter, internal coin counters, etc..
 JAMMA Test Board – a battery powered board to allow for testing of monitor sound and power components and controls inside of a JAMMA cabinet.
You can see these are the red pcbs in the picture above. At this point I haven't been able to do anything with those other than give them a quick inspection to make sure they look alright.
Finally my Rasberry Pi board project is moving along. I've got it working and usable to a certain extent but not without issues. The project is proving quite doable and it appears to be moving forward faster than even I imagined. I would say, in a couple of months I may be testing the final prototype and soon after that it will be available for sale.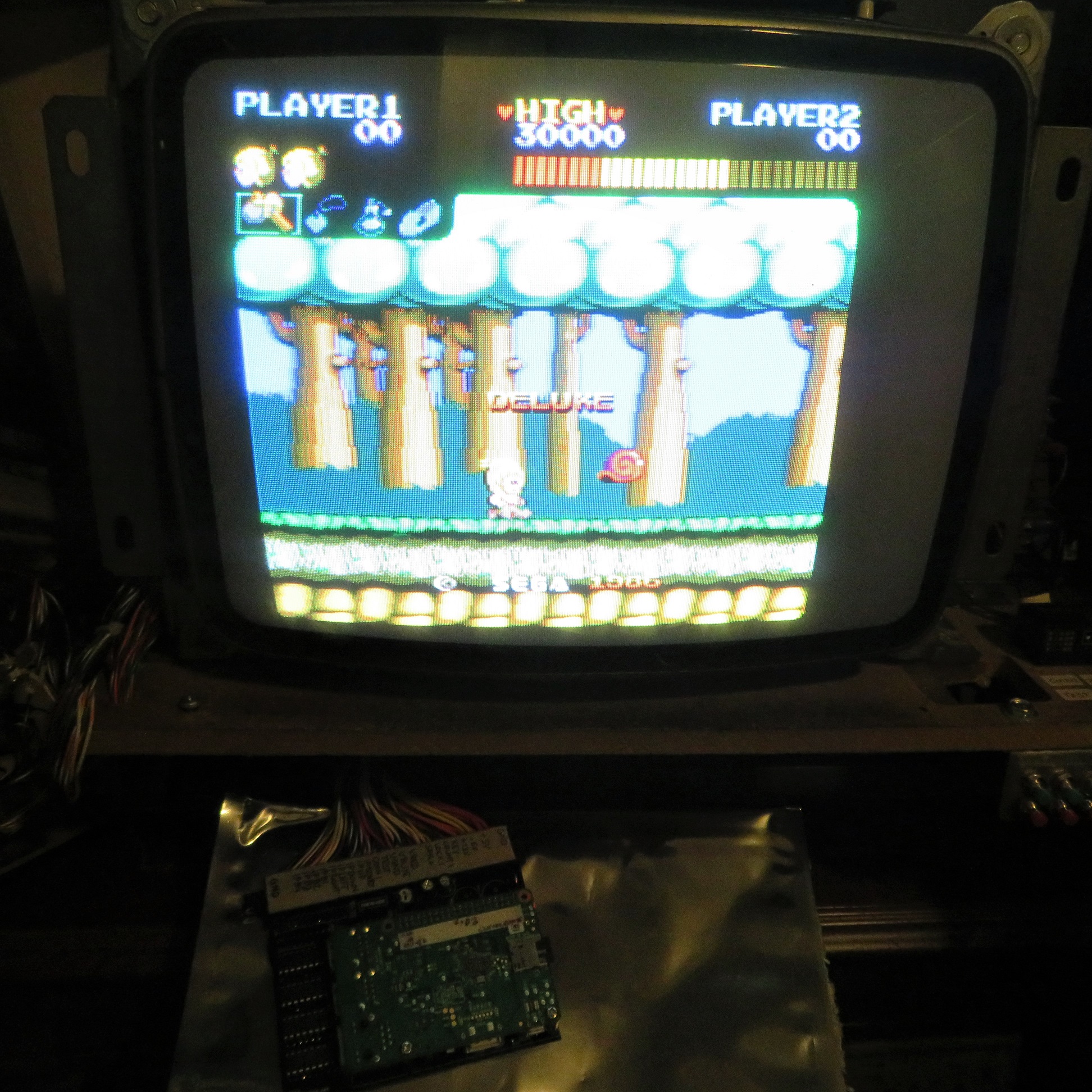 For now here's some crappy pics of the board in action in my dark basement, but I'll post new info on this project, along with proper pics later.