I haven't made any updates here for a while, but I have been working on a number of projects in the mean time.
I created a few additional JAMMA adapters. The total number of adapters is now about 25. Most aren't listed here due to the fact that I lost the site again and wasn't in the mood to restore it, but the ones that have been thoroughly tested have already been listed on Ebay.
This project is mostly completed. I'm now mostly creating adapters for games that have a unique pinout, but I'm only doing this for games that are very popular, or games that I really enjoy. I would like to design maybe 5 more and then I'll only create new ones if necessary, every so often.
I've also been working on the logic analyzer adapters. The second set of prototypes is looking good (first wasn't good due to a pretty serious design flaw). I'll be posting more info on these as I test them. I got a new Tektronix unit for which I'll be making these as well, in addition to the Agilents.
Finally, I have been working on a Rasperry PI to JAMMA board. The first prototype board is done, and I've done some work on the kernel drivers for he controls and custom sound hardware. This will be my focus going forward.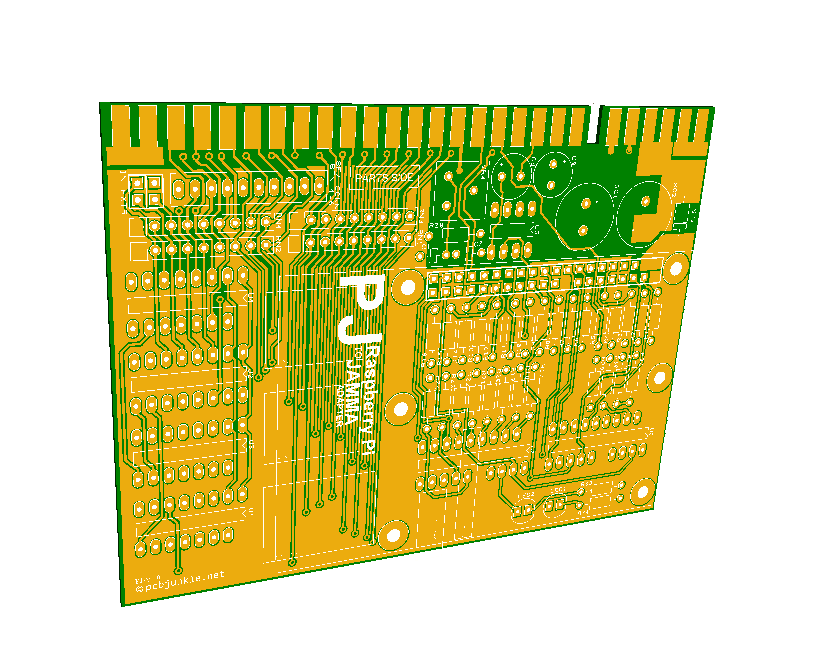 Screenshot of the prototype Pi to JAMMA board from designspark.
Thanks to all that have purchased my adapters in the last few month or provided feedback or help with testing.