The JAMMA to Headers board is a simple board that converts the JAMMA interface to a number of 2.54mm pin headers. The board can be used for various uses, but it was initially developed for the Modular Supergun project. The intent is to use this board as a quick connect hub in the modular super gun or a test rig device.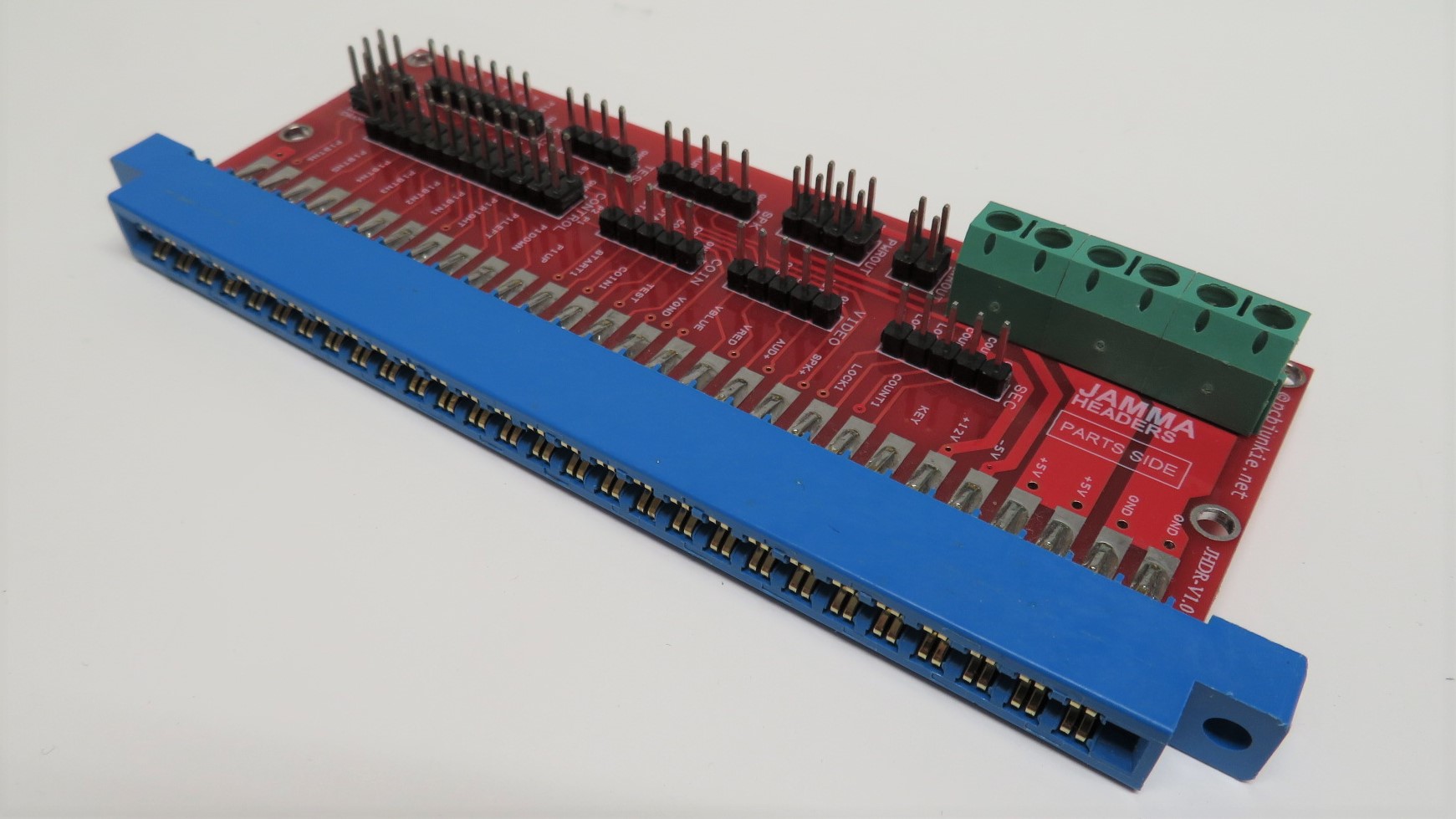 The front end of the board has the JAMMA, female connector. The rear end of the board has all the necessary pins for connecting other modules or devices.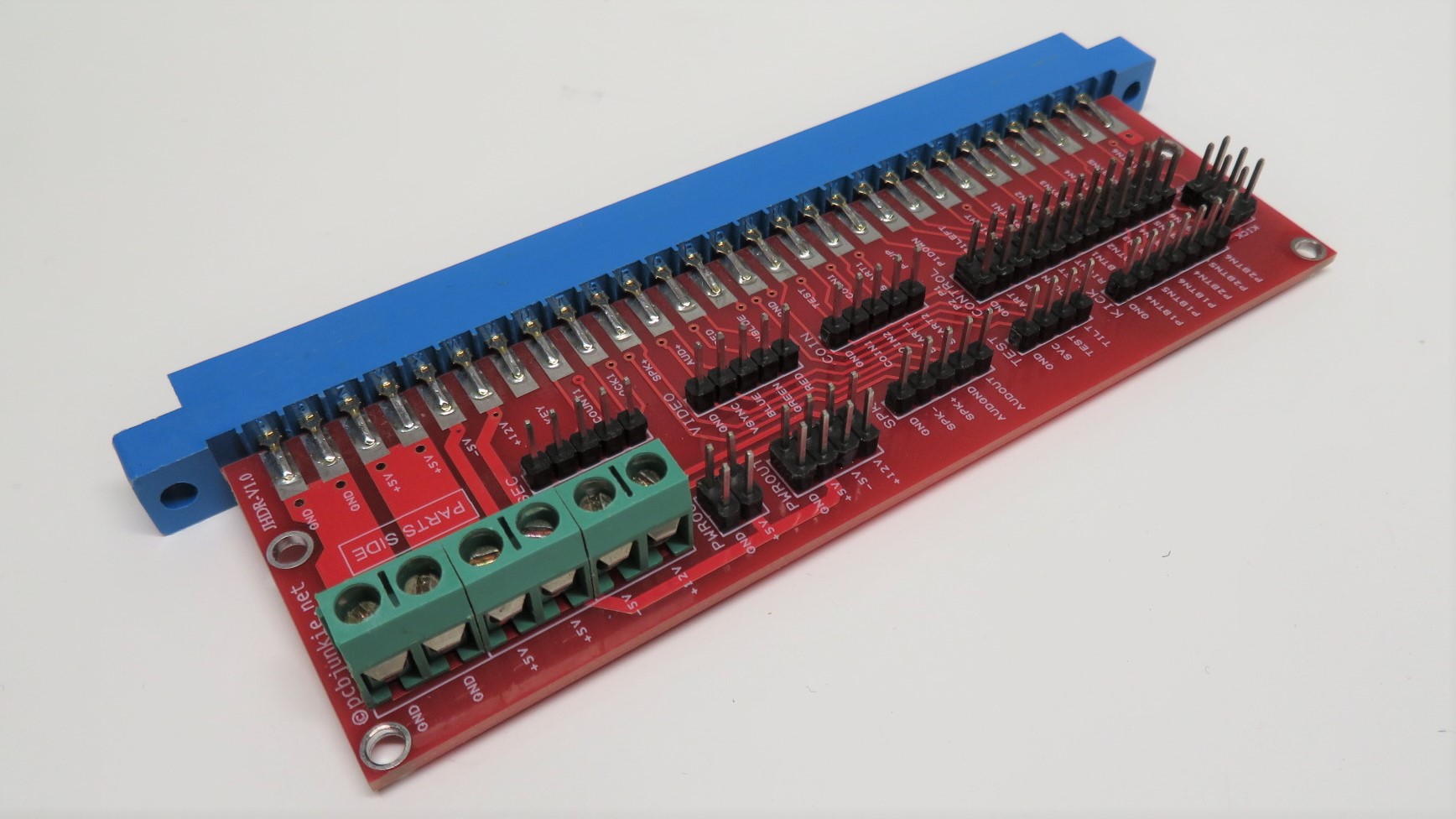 Here's an eagle eye view of the entire board and the pin layout. Note that the board has high power screw in terminals for your power supply.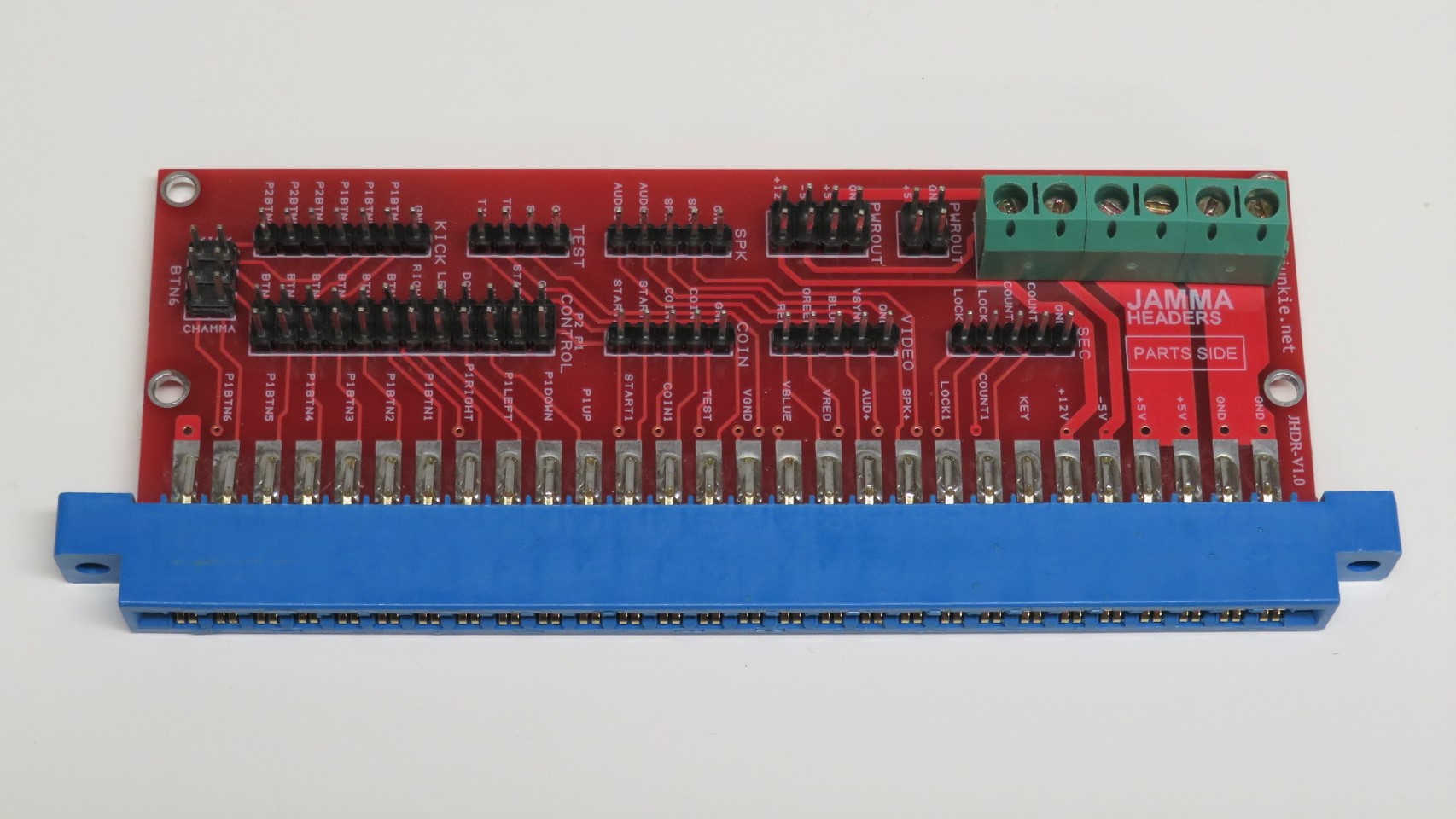 The pins are organized in groups by function. To connect a module, you'd simply need to plug in a cable from that module to the appropriate pin group of the JAMMA headers board. There are also several power pins present to allow the various modules to be powered by this board.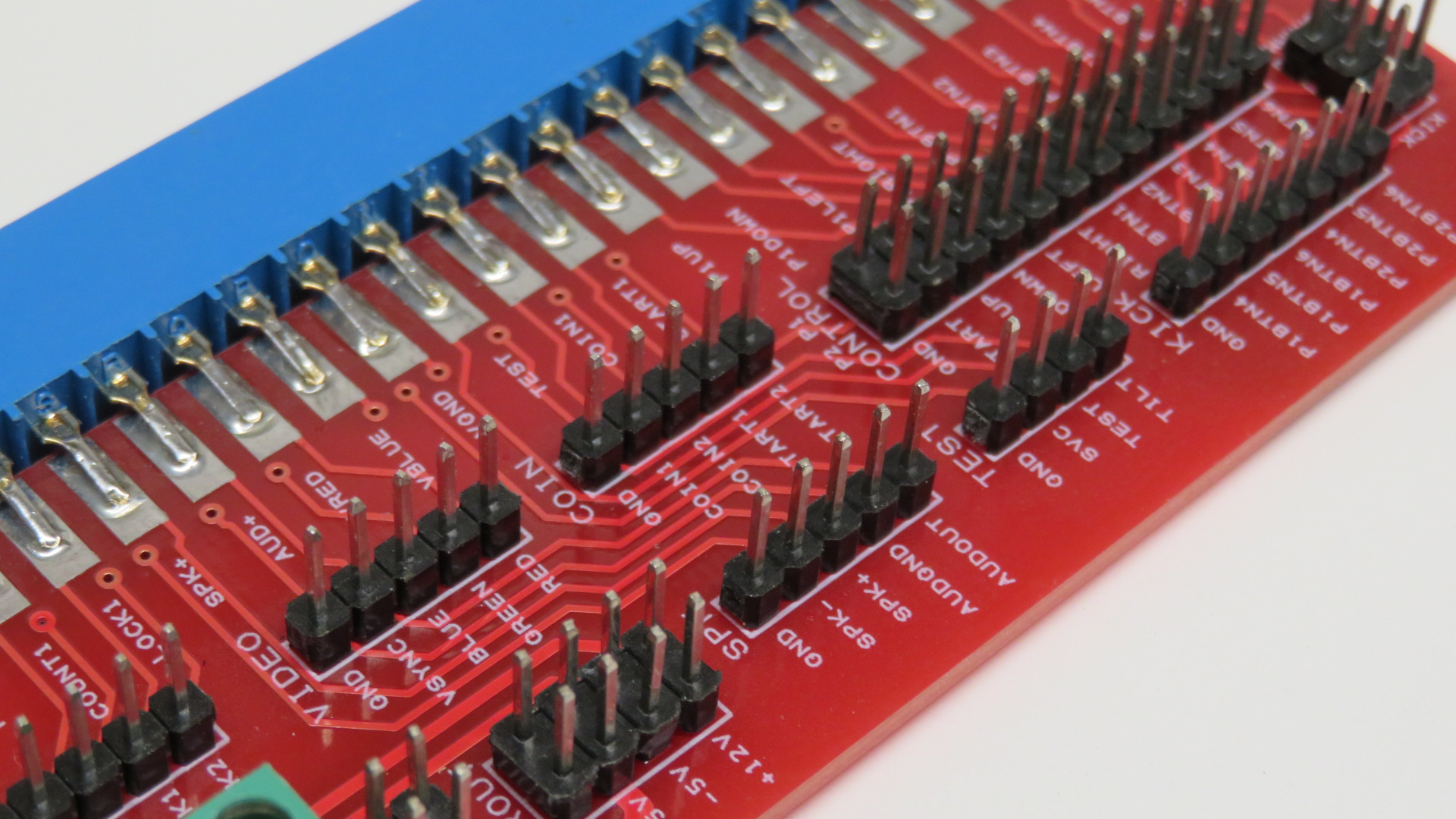 You simply need to chose the modules that you want to connect to this hub. This way we can create a device that does exactly what we need it to do. Various modules will be available, for example you'll be able to chose from various controller interfaces like the DB9 Genesis (Sega Genesis) or a USB controller interface, or various video converters like the NTSC / PAL or Component modules.
Many other modules are planned. Check back to see what's new!