Description
This is the 44 pin Universal JAMMA adapter variant. Just like the 36 pin and the 56 pin versions, this adapter allows you to quickly and easily convert any 44 pin game to the JAMMA standard.
For more information on these adapters see:
Images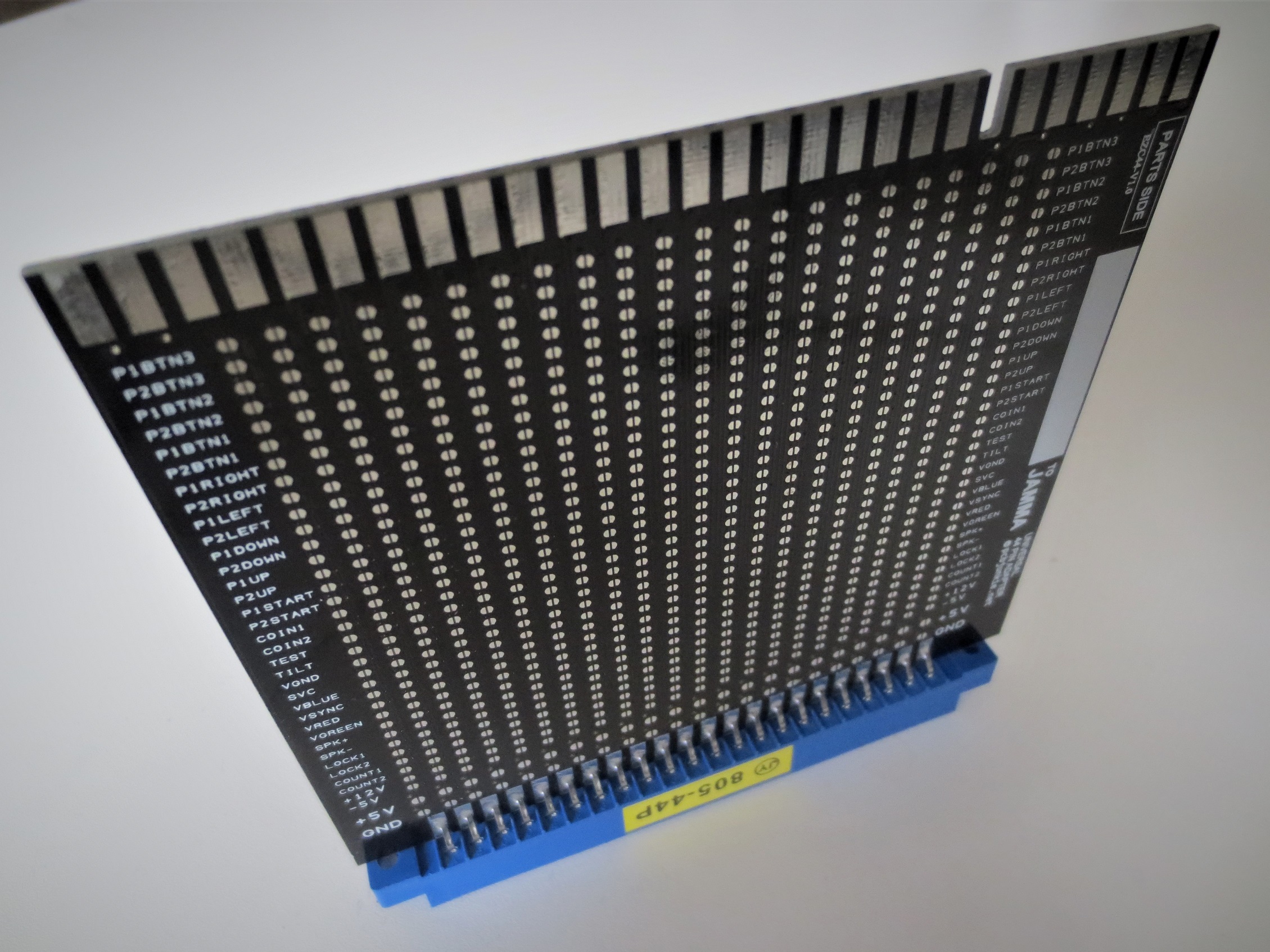 Addition information on these adapters can be found here. For instructions on how to configure these adapters for your conversion, please see the Configuration Tutorial below.
There are a few differences between this and the other adapters.
The jumper pad grid is 22×36, compared to 18×36 for the 36 pin version and 28×36 for the 56 pin version.
The current capacity for this adapter is improved over the 56 pin version as a result of the larger power traces.
The board is smaller than the 56 pin version, and the same size as the 36 pin version.
Comes with a pre-soldered 44 pin connector
Revision History
Rev 1.0: Current Version.
Specifications
Board Size: 100mm x 112mm
Current Carrying Capacity: 5V – 12A, 12V – 3A, -5V – 3A