Description
Allows you to use your SNK / Rockola classic pre-JAMMA game, in a JAMMA cabinet or a super gun device.
SNK (Shin Nihon Kikaku) is a Japanese video game manufacturer best known for its Neo Geo platform and games.
During the early days of arcade game production, many of its games ended up being licensed to Rockola for distribution in the United States. As a result many of the more popular Rockola games used a very similar, SNK developed hardware and a common pinout.
While this pinout has been used by SNK for their early games, later on the company released another common hardware platform with a different pinout.
Images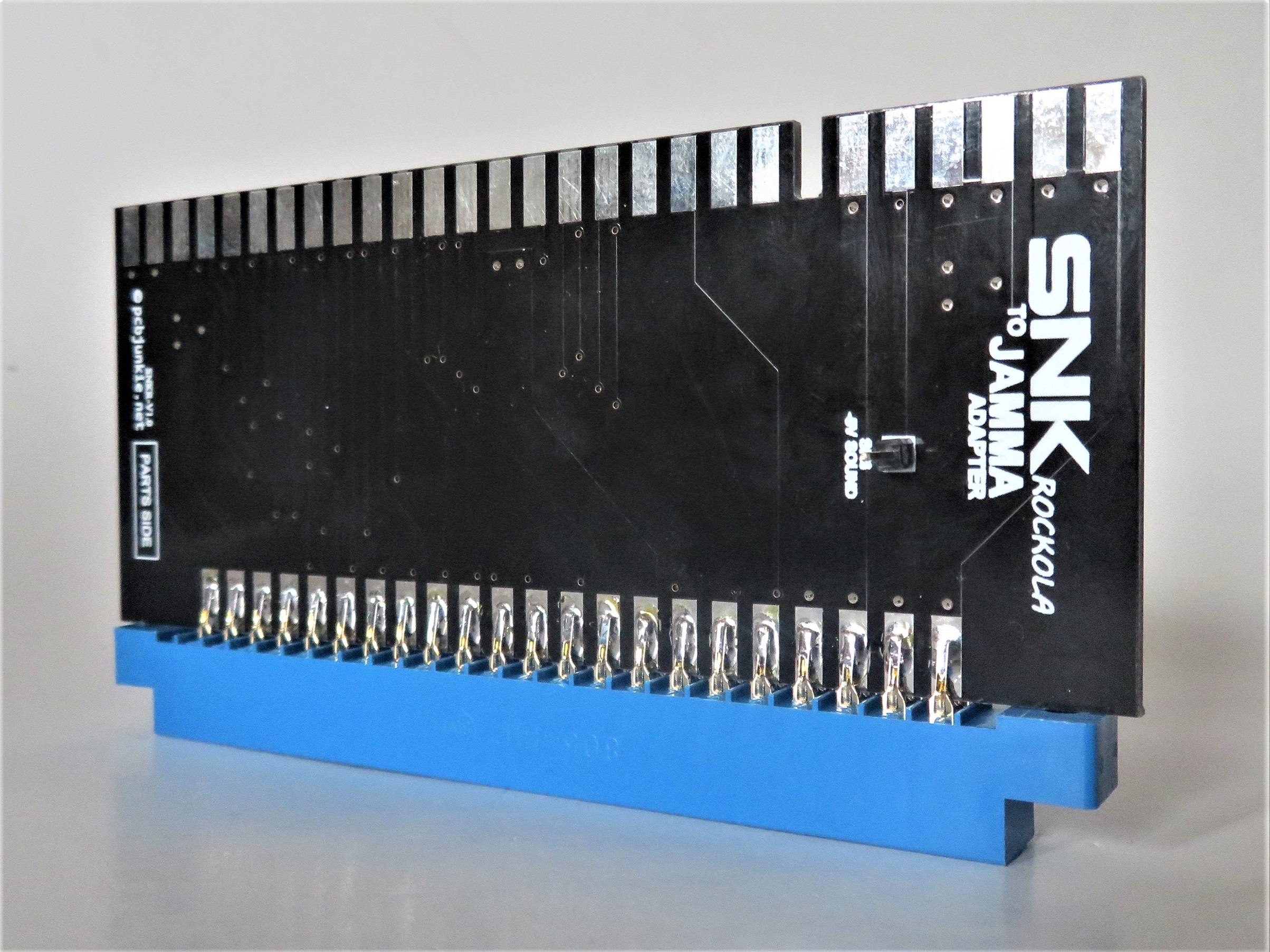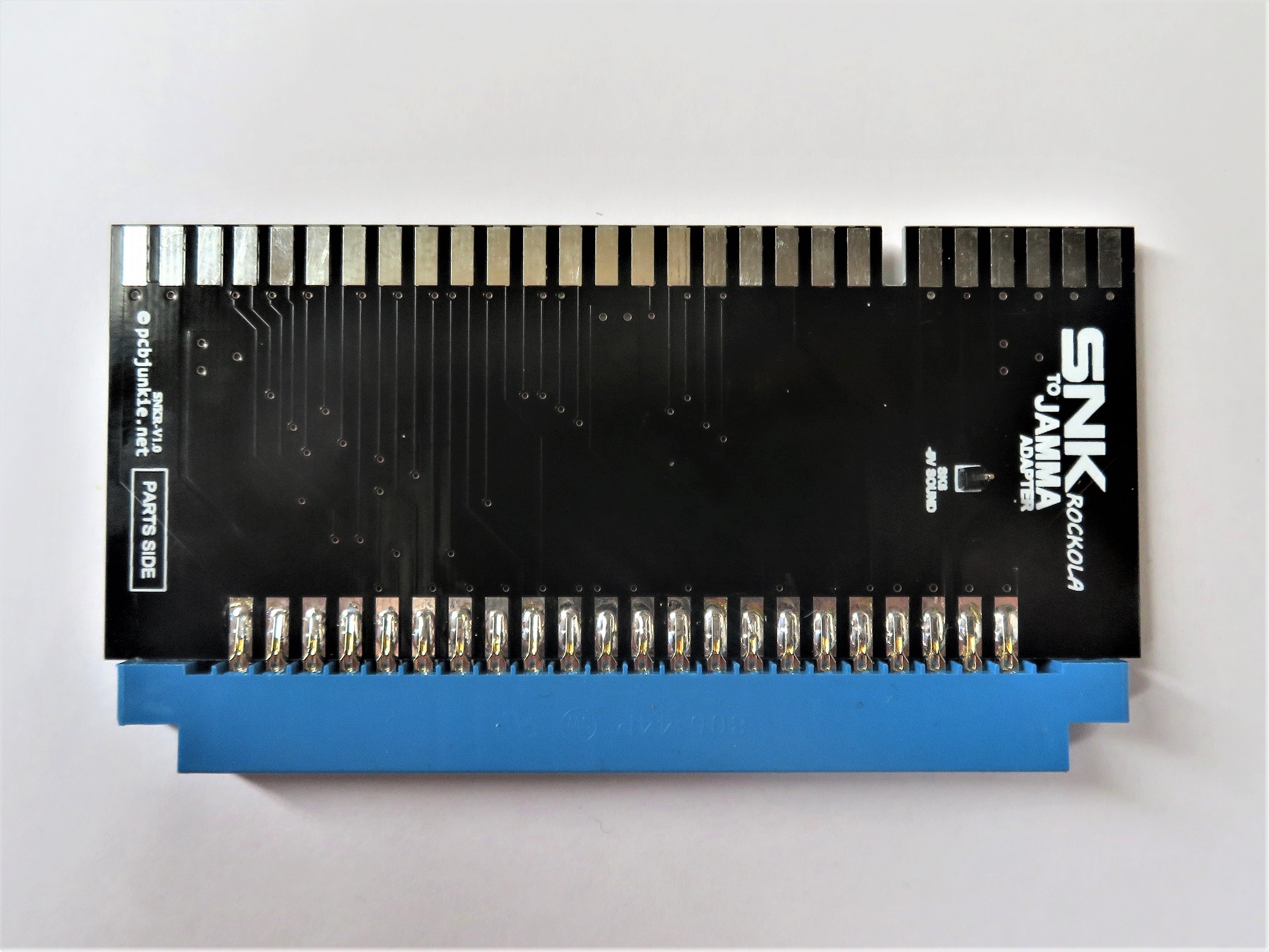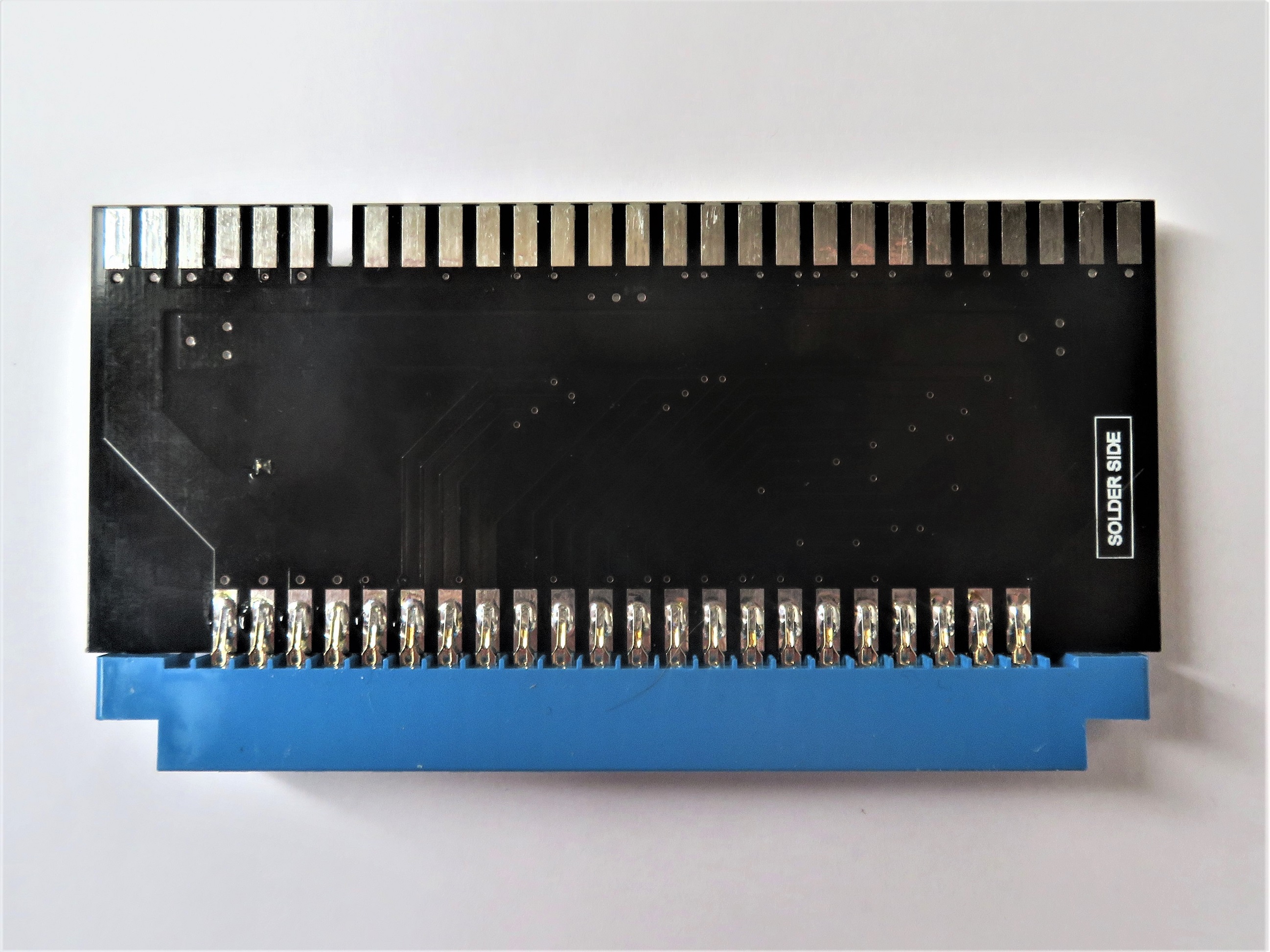 Pinout
This adapter follows the following pinout scheme:
(PCB edge connector facing away, list is ordered right to left)
Compatible Games
This is the list of compatible games that can be used with this adapter:
* These game's controls may not be fully compatible with this adapter, or pinouts could not be verified. While the game may run and display properly, the controls may not function correctly. As always, please check the pinout section to ensure your game will work with this adapter.
This adapter has been tested with a Vanguard board for compatibility. A 4 button cabinet is required to play this game. Keep in mind that other boards may map different functions to these button pins. For example, P2B3 is reset on Nibbler.
The adapter has been tested with a Vanguard pcb.
Revision History:
Rev 1.0: Initial Design.
Specifications
Board Size: 45mm x 112mm
Current Carrying Capacity: 5V – 12A, 12V-3A