Description
The DECO Cassette System was introduced in December 1980 by Data East. It was the first arcade system that allowed arcade operators to change games and used audio micro-cassettes as the storage medium. Operator were required to purchase a generic DECO cassette cabinet, and games would come in form of a kit that would include the instuction manual, the cassette and a security dongle.
On power up, the system would load the contents of the game from the cassette into ram, which took 2-3 minutes on average, and the ram would retain the contents of the game until rebooted.
The system itself proved quite unreliable, and did not sell very well. Today there are very few of these systems still in working condition. In addition to that, many of the popular games released for the DECO system, were re-released as a standalone, ROM based game, it their own dedicated cabinet. In fact, many more of these dedicated games exist today.
This adapter aims to be compatible with the dedicated versions of the DECO system games. Many of these dedicated ROM based games share the same or very similar pinout, which was quite different from the original DECO cassette system pinout.
Images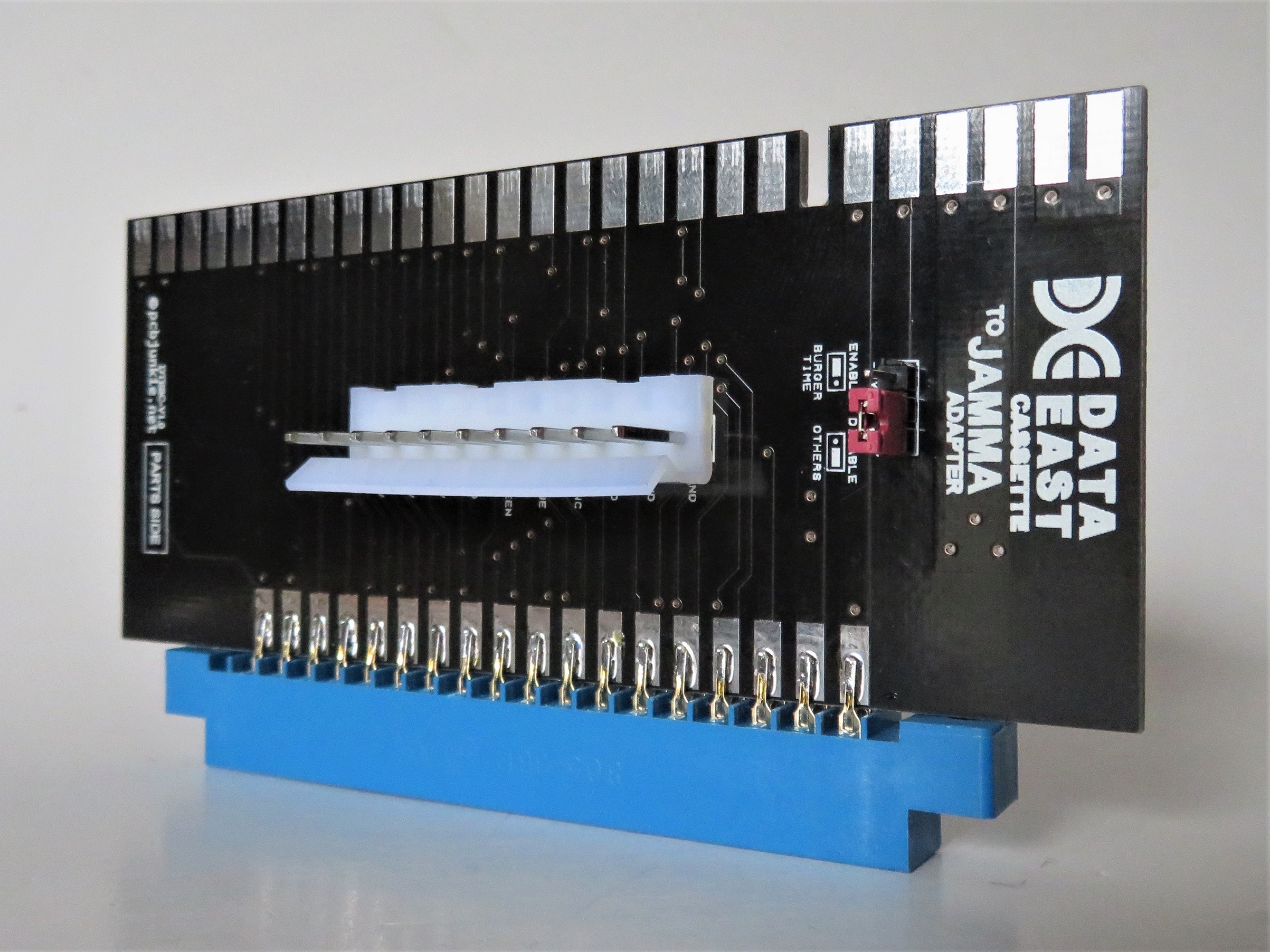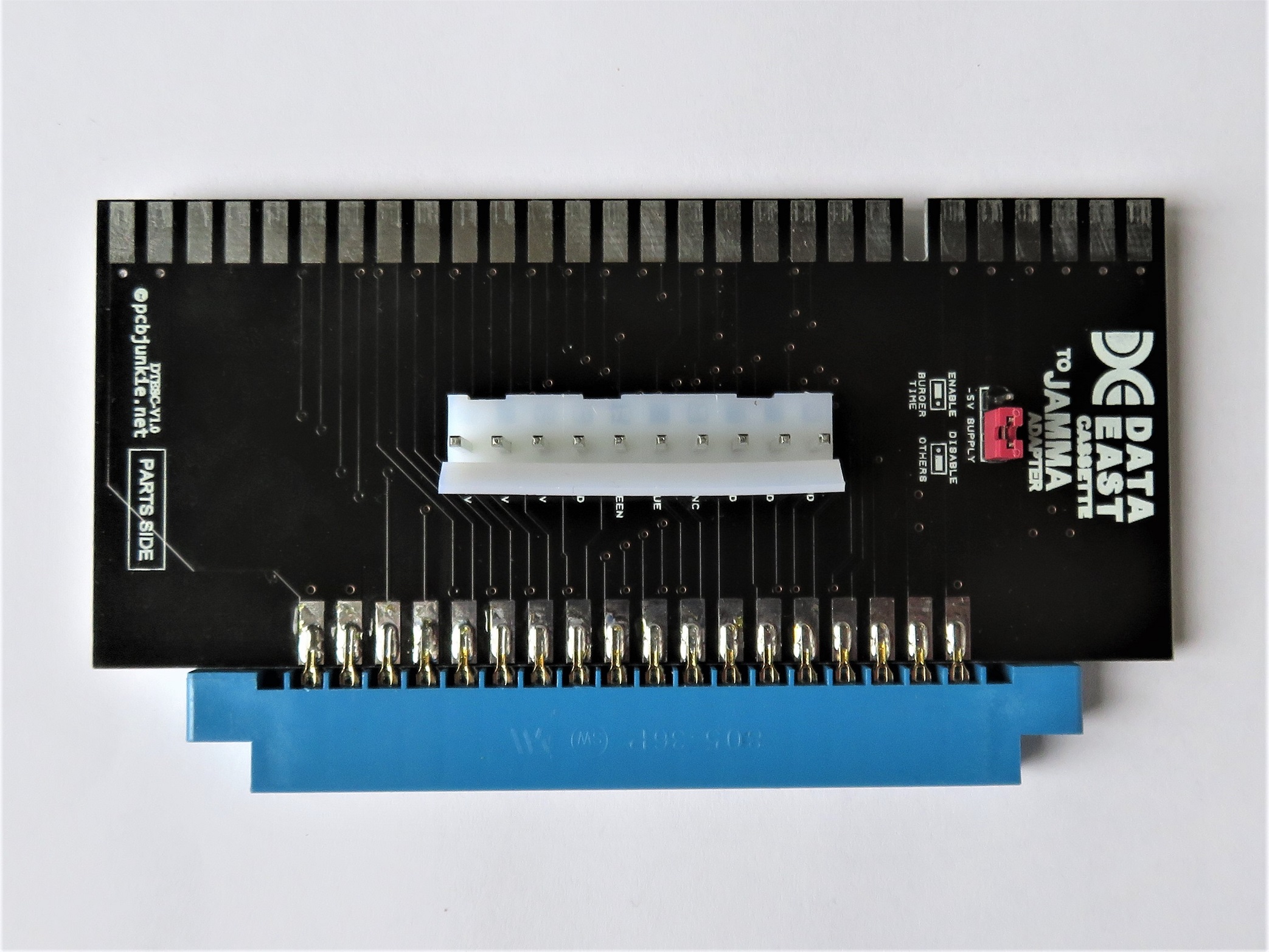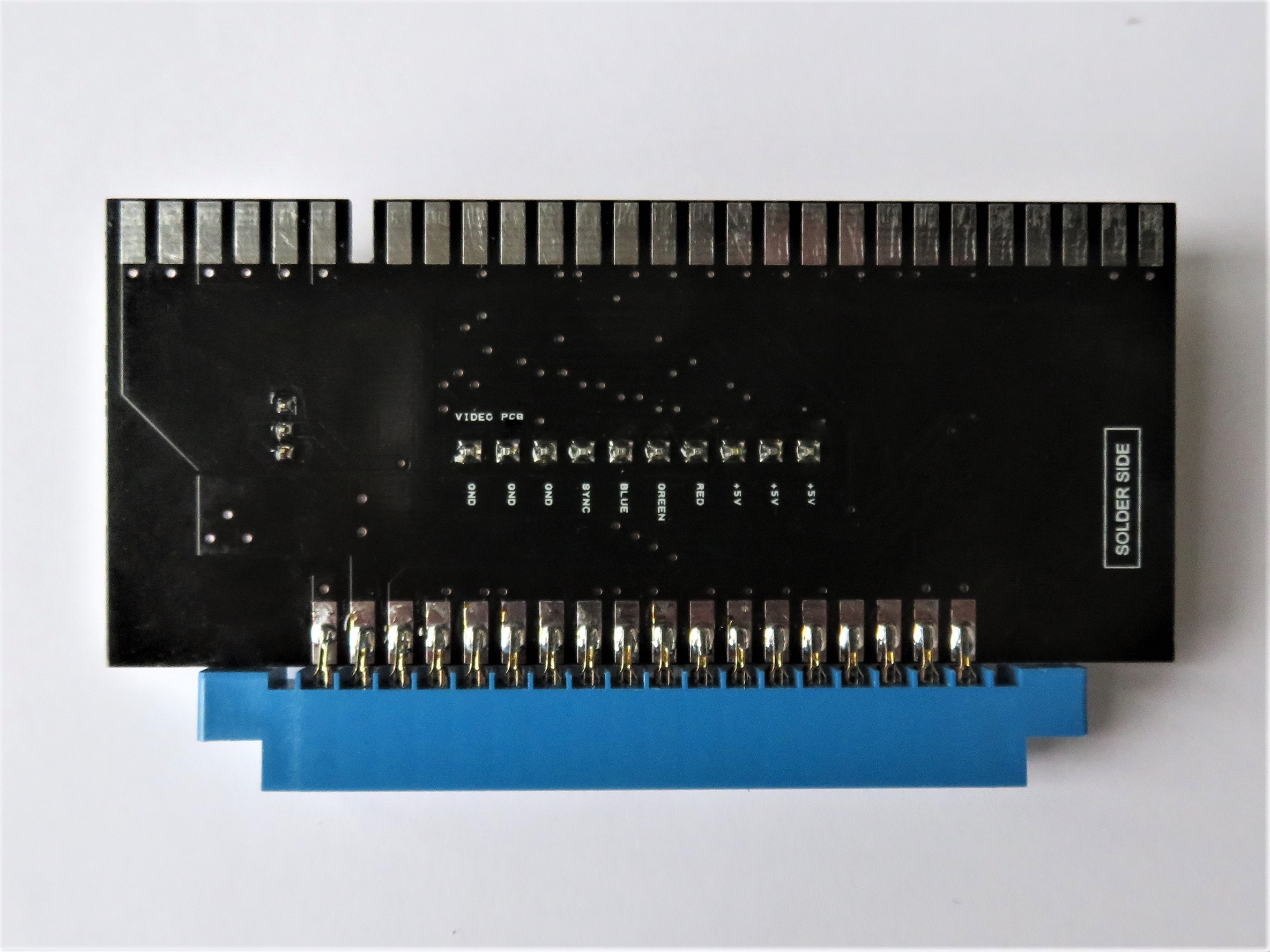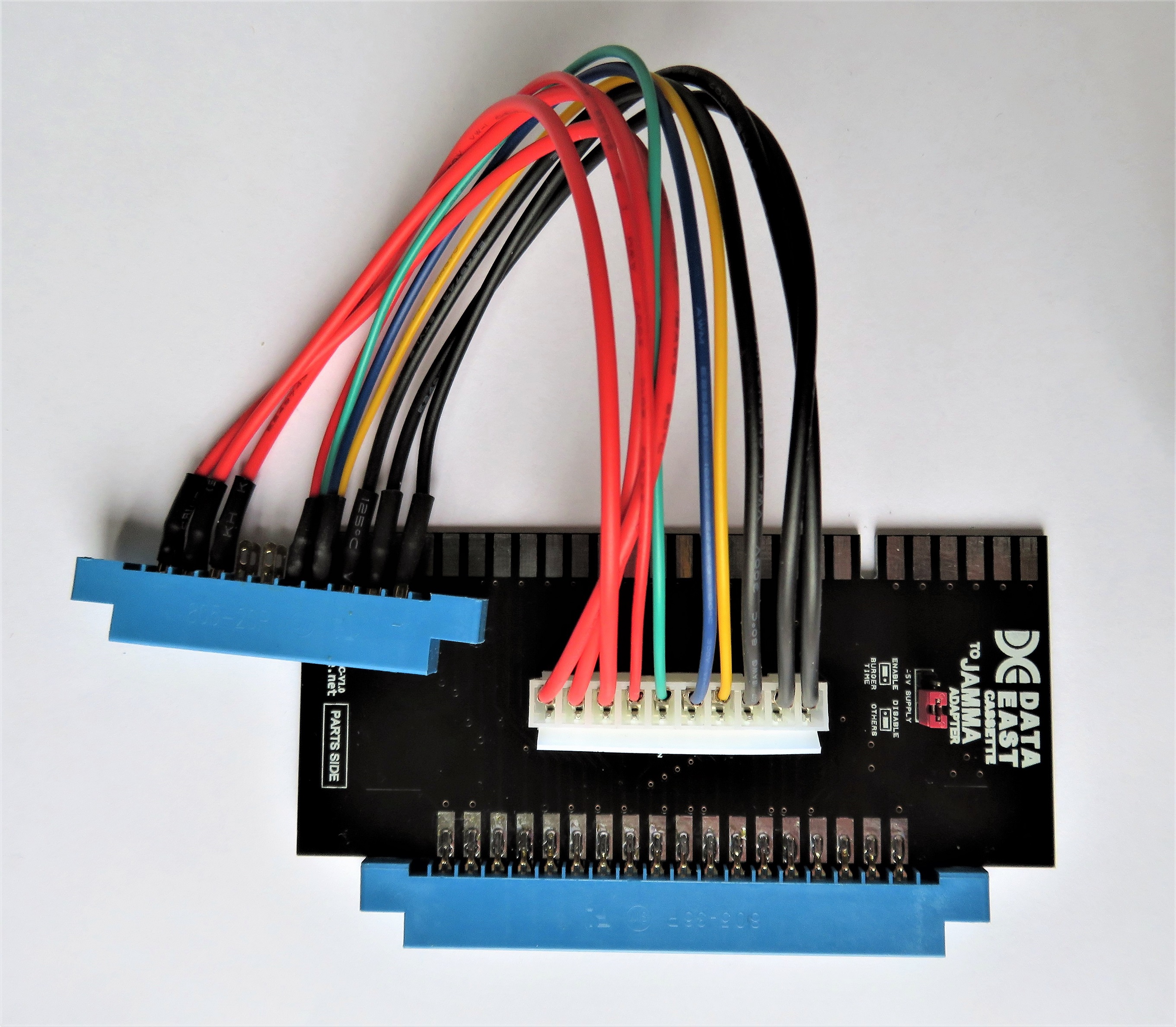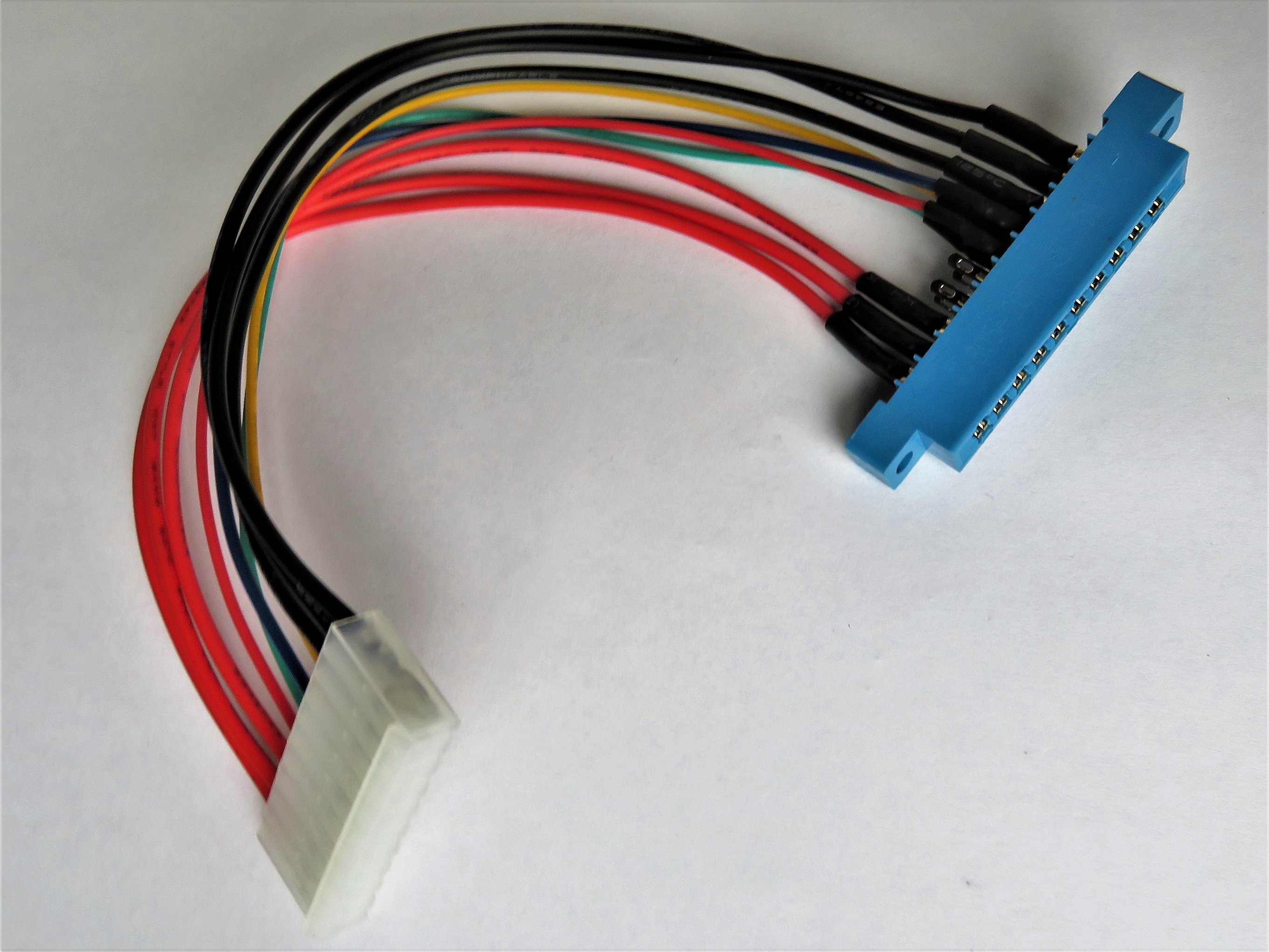 Pinout
This adapter follows the following pinout scheme:
Main Edge Connector
Power / Video Edge Connector (with included cable)
(PCB edge connector facing away, list is ordered right to left)
(#) – Ground supplied for this pin, unless -5V is required for BurgerTime. This can be selected via the configuration jumper.
(*) – Additional bootleg video pin configuration for bootlegs without the additional 10 pin power / video edge connector (eg. Burning Rubber bootleg)
Compatible Games
This is the list of games that you may be able to use with this adapter:
And possibly other Data East games from this period. Games with a (*) above may require a change to the adapter to support an additional video / power harness which is not included.
This adapter supports bootleg video pins on the main 36 pin edge connector.
The adapter has been tested with a genuine Bump and Jump and bootleg Burning Rubber pcbs.
Revision History:
Rev 1.0: Initial Design.
Specifications
Board Size: 45mm x 112mm
Current Carrying Capacity: 5V – 12A, 12V-3A, -5V – 3A