Description
Allows you to use your JAMMA joystick setup to control trackball or spinner games.
JAMMA Trackspin, is a JAMMA passthrough card with a built-in spinner and trackball emulator that is compatible with most games that require those types of controls. JAMMA games that have a spinner or trackball wired to the pins where normally a joystick would be connected, will work out of the box. Other games may require additional wiring changes or adapters.
Images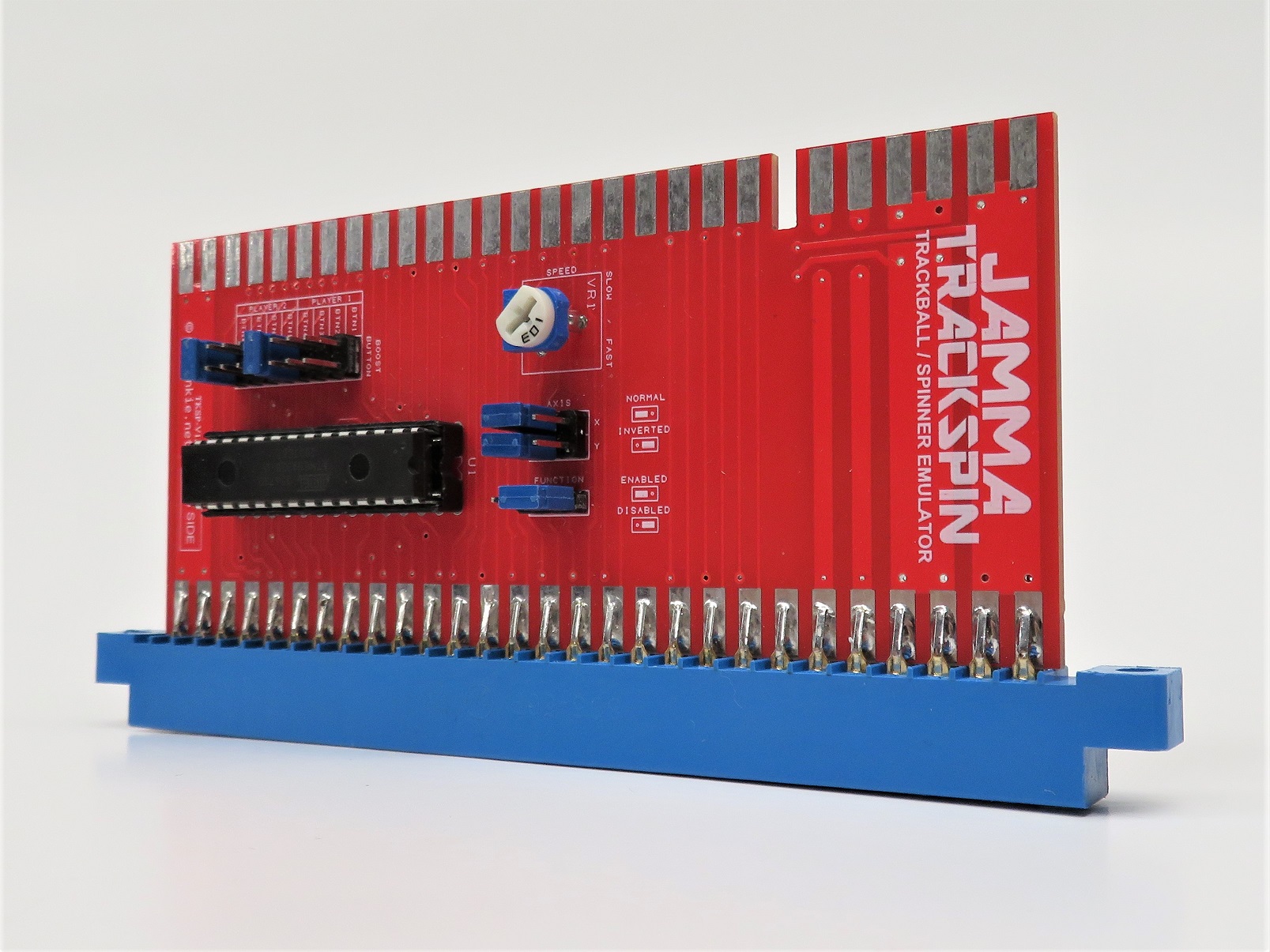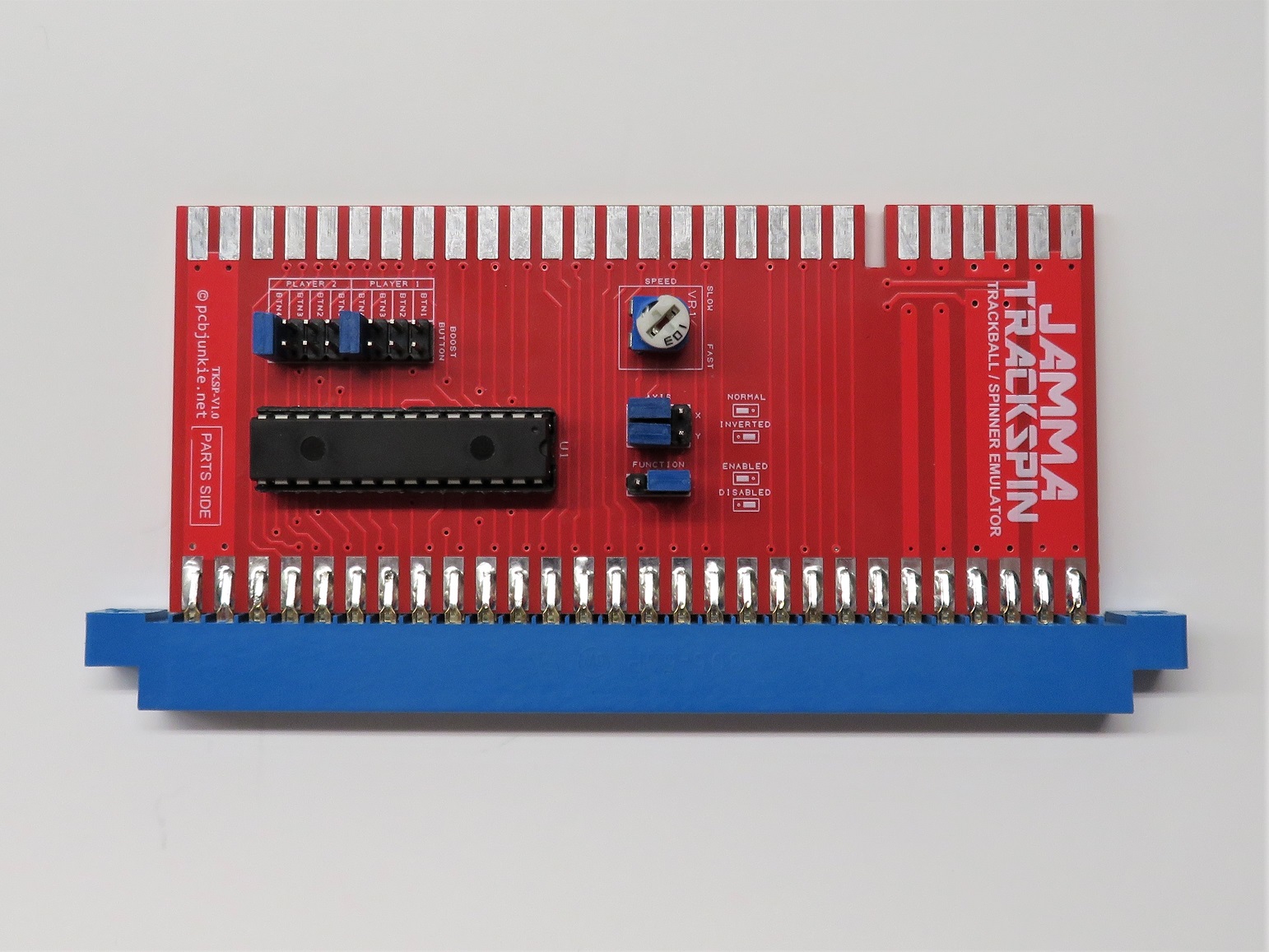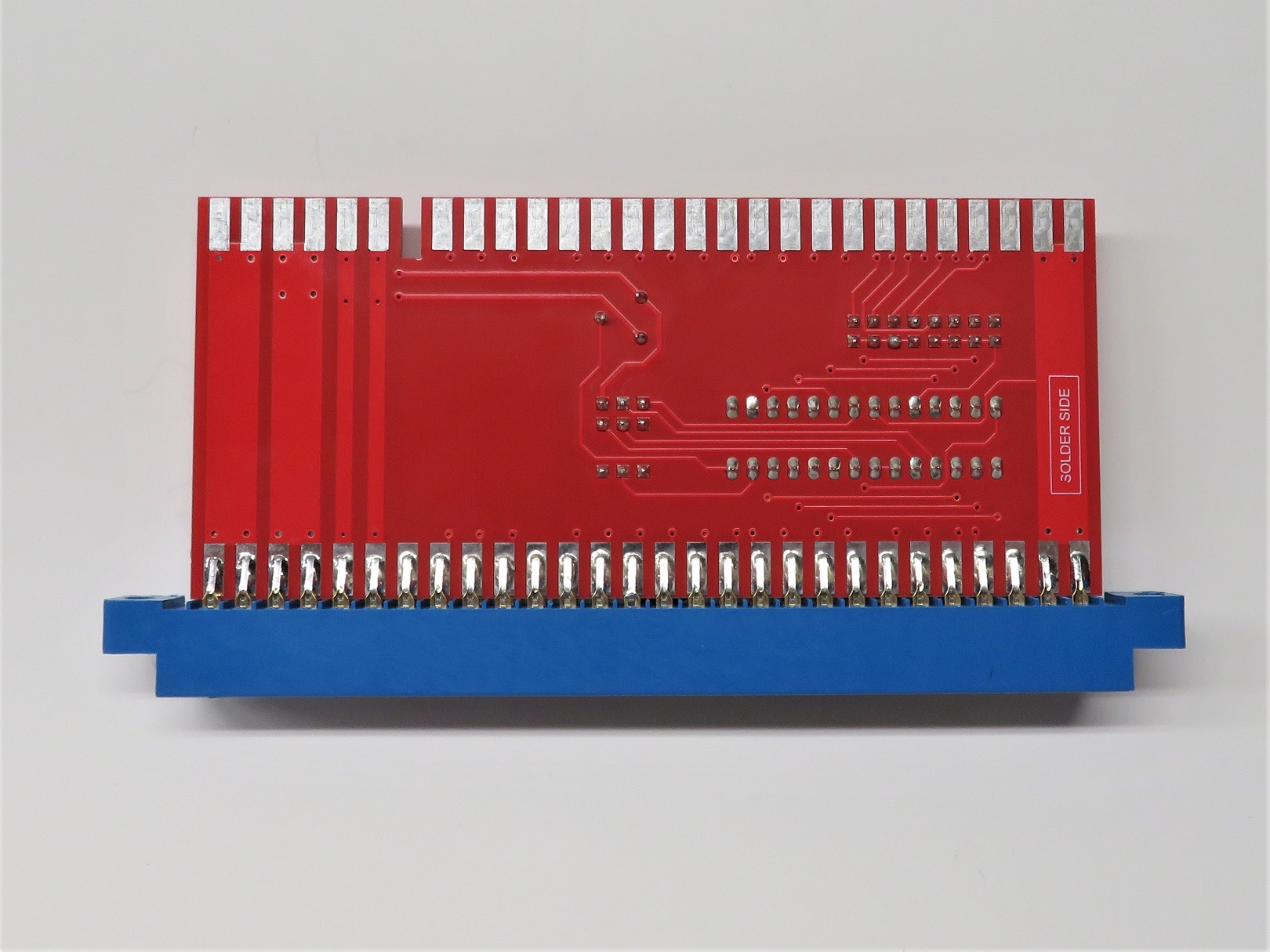 Features
High Compatibility – The card faithfully emulates industry standard trackball / spinner, generating precise motion signals that are compatible with most games including the ones from Taito, Atari, Irem and more…
Passthrough Card – All JAMMA functions are passed through with the exception of joystick pins which are replaced with trackball / spinner control signals.
Adjustable Speed – Set your base trackball or spinner motion speed with a built in adjustment pot.
Boost Mode – Use a button (selectable via jumper) to double your speed!
Reverse Direction – Use a jumper to reverse the direction of either the X or Y axis.
Swap Axis – X and Y axis can be swapped via a simple jumper change.
Compatibility
Games that have been tested and found working with the card:
Gigas (with adapter)
Cabal
Arkanoid (with adapter)
Arkanoid 2: Revenge of Doh
Big Event Golf (with adapter)
Pound for Pound
Goindol (with adapter)
Homo Sapiens (with adapter)
Brick Zone
Attaxx
Golden Tee
.. and likely many, many more….
Revision History:
Rev 1.0: Initial Release.
Specifications
Board Size: 50mm x 112mm
Current Carrying Capacity: 5V – 12A, 12V-3A