Description
Allows you to use your JAMMA joystick setup to control games that use LS-30 rotary joysticks.
JAMMA RotaStick, is a JAMMA passthrough card with a built-in LS-30 joystick emulator for games that require rotary joystick controls. The adapter comes with two 13 pin rotary joystick cables that connect to your PCBs rotary joystick connector headers. JAMMA boards with rotary joystick support will work out of the box, while non JAMMA games will require an adapter in addition to this card.
Four modes of operation are provided to generate the additional rotational info for the game. The direction of the rotational component can be changed using either the existing JAMMA joystick or control panel buttons.
Images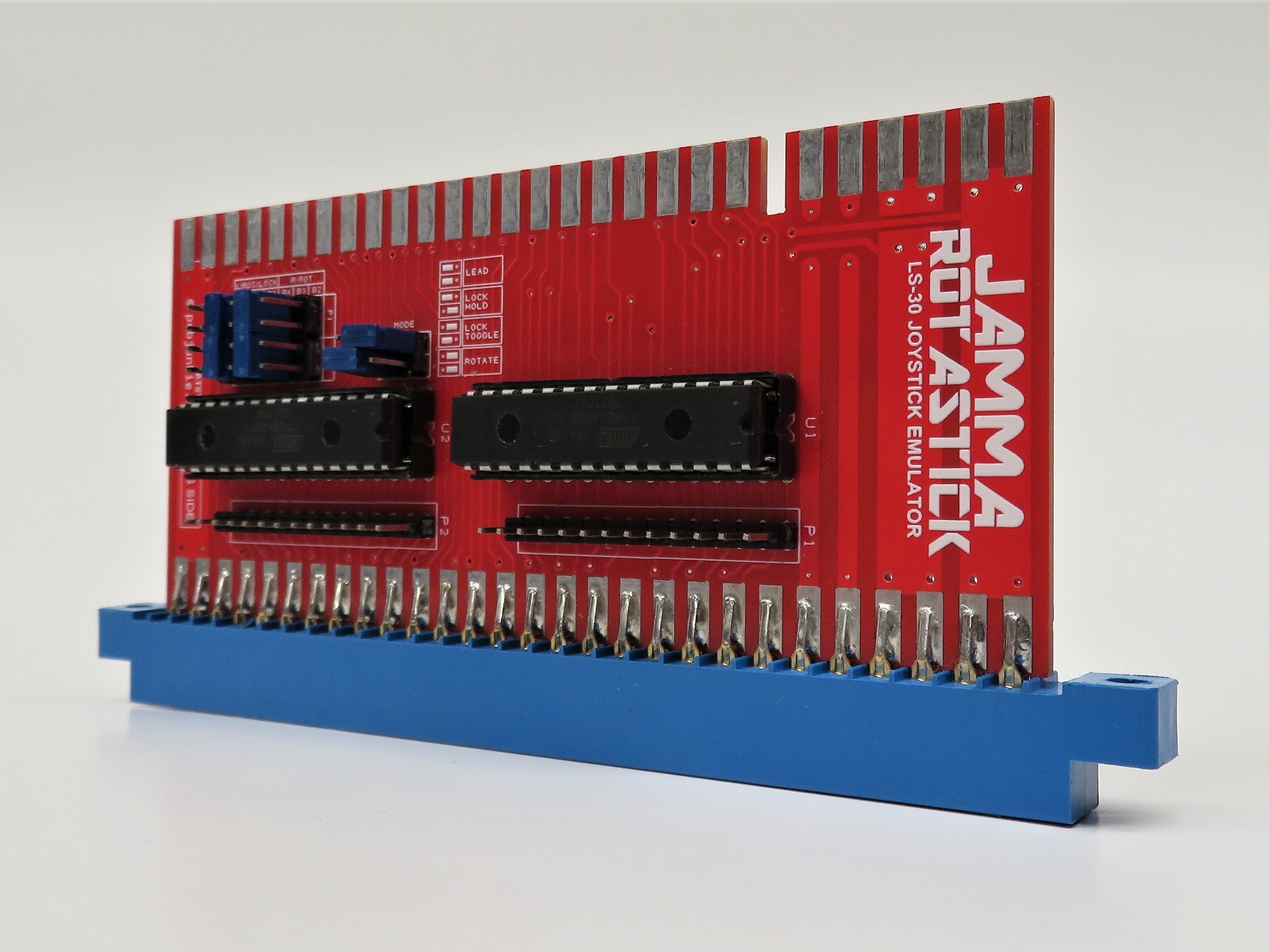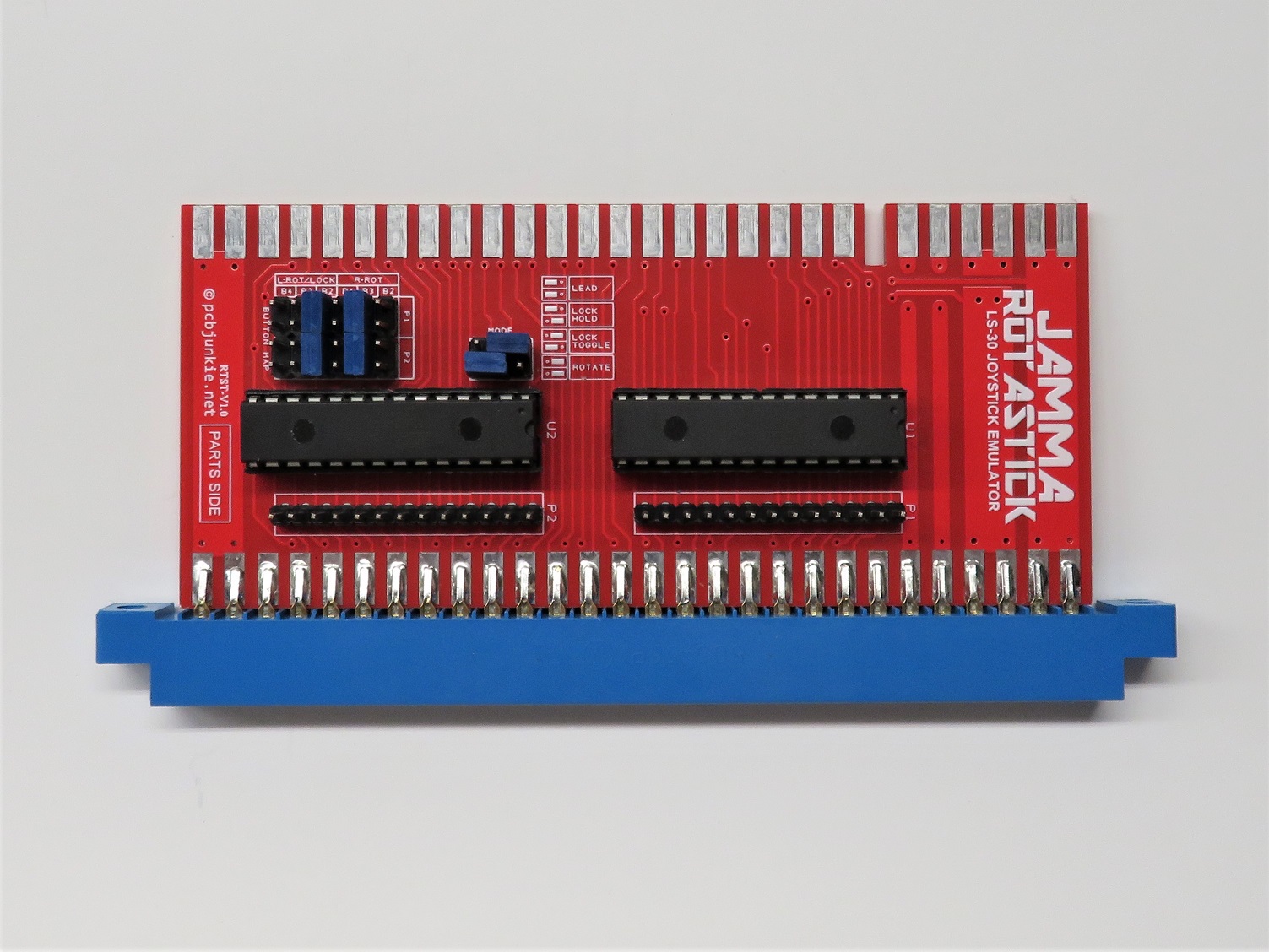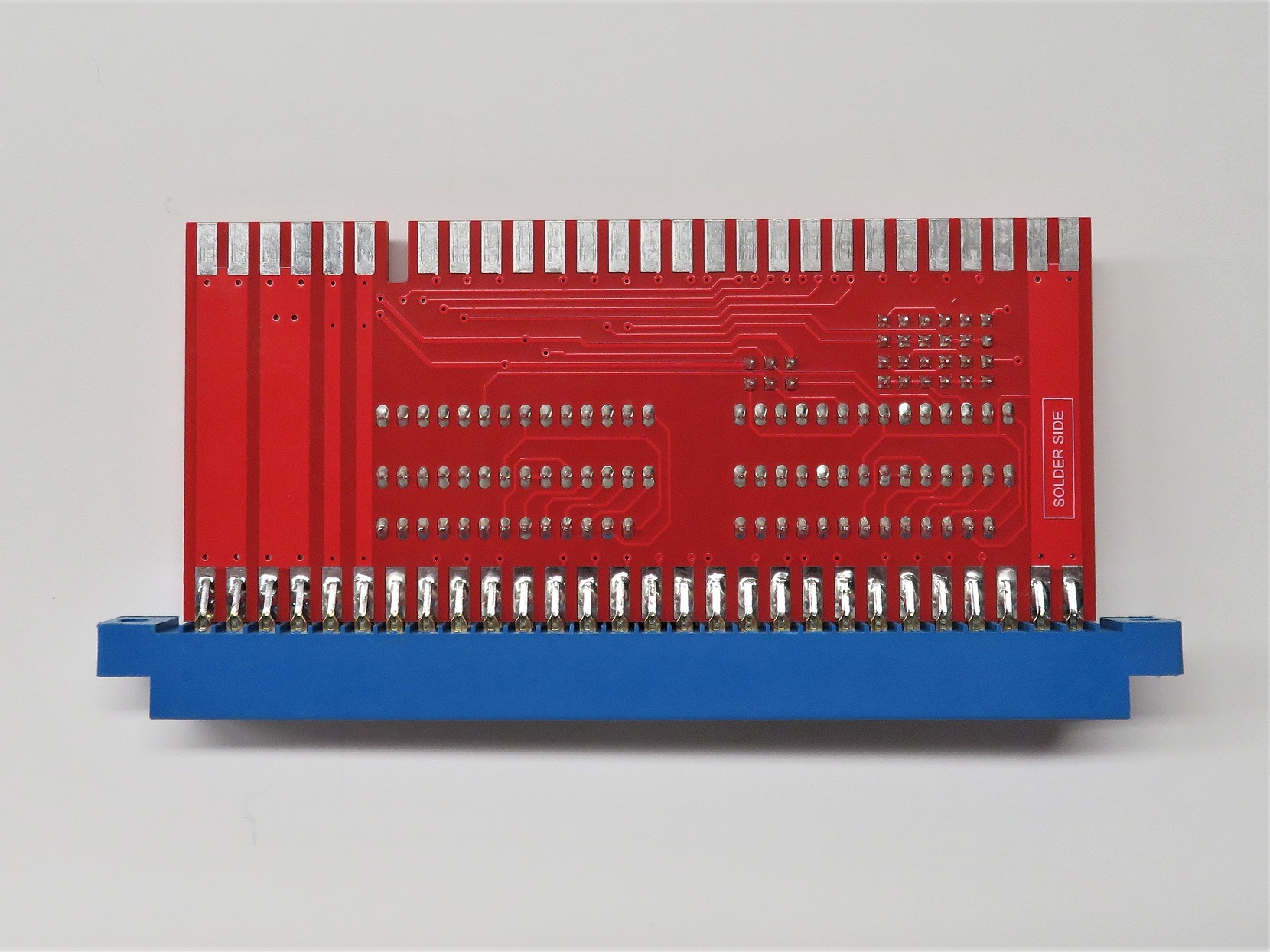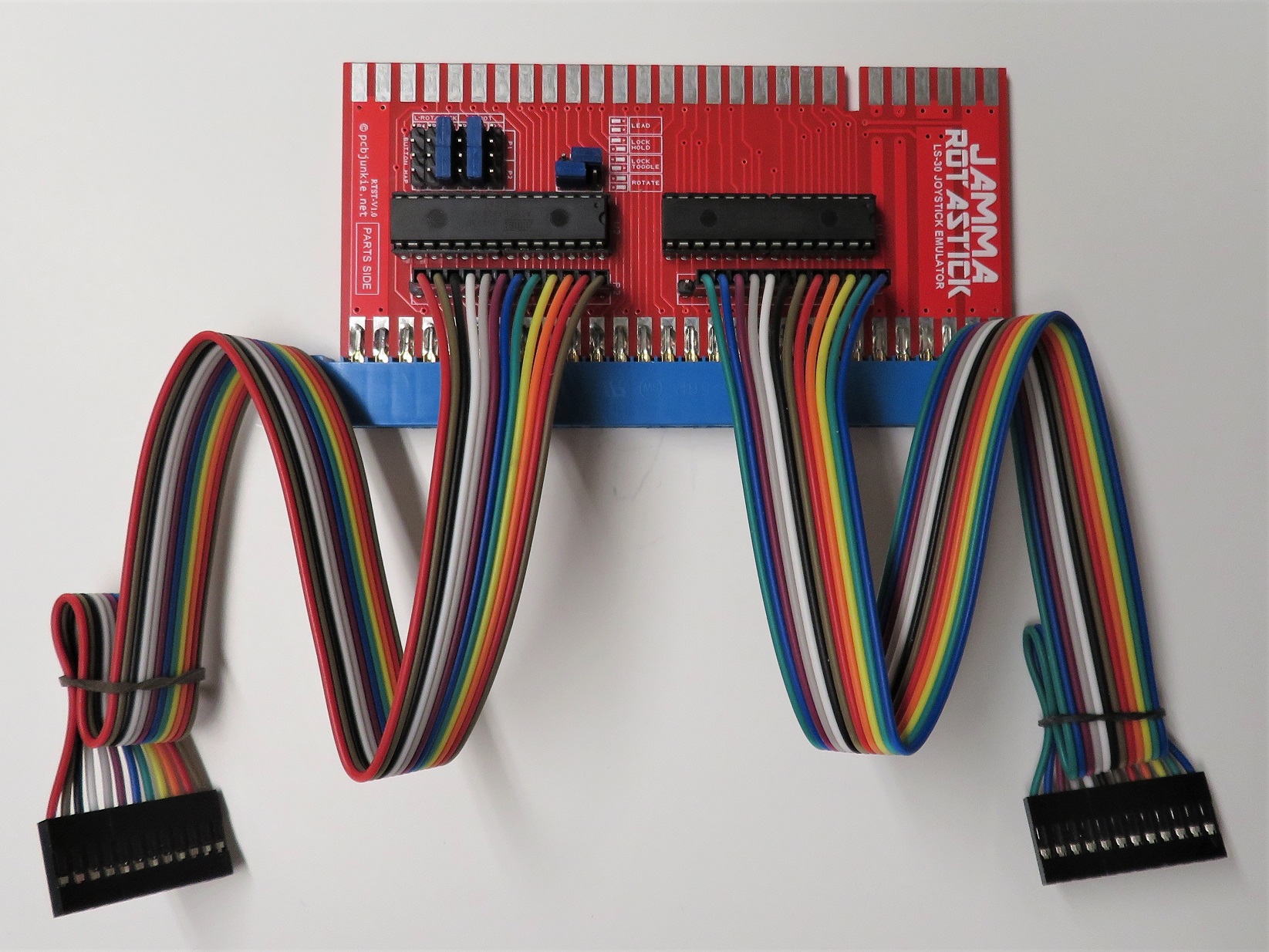 Features
Full Compatibility – The card faithfully emulates industry standard LS-30 rotary joystick, generating the required rotational position information and feeding it to the standard rotary joystick 13 pin connector.
Passthrough Card – All JAMMA functions are passed through with no additional controls needed. Rotary info is generated from the position of a regular joystick and/or buttons.
The following modes of operation are available via a jumper selection:

Lead – Joystick direction always changes the rotational direction. Buttons can be used to offset the rotation in respect to joystick direction.
Lock Hold – Rotational direction can be changed by the joystick only when a button is held, and is locked otherwise.
Lock Toggle – Rotational direction can be set to change or to lock by pushing a button.
Rotate – Two control buttons can be used to rotate right or left by one step.

The buttons used to control the rotation in one of the above modes, can be selected from any of the available 4 JAMMA buttons via a jumper selection.
Compatibility
Games that have been tested with the card:
.. and likely many, many more….
Revision History:
Rev 1.0: Initial Release.
Specifications
Board Size: 50mm x 112mm
Current Carrying Capacity: 5V – 12A, 12V-3A