Description
Allows you to use your Toaplan pre-JAMMA game, in a JAMMA cabinet or a super gun device.
Toaplan, best known for their early 90's shooters, made a small number of arcade games during the pre-JAMMA period. Their games were licensed to other distributors but run on similar hardware with identical pinout.
Images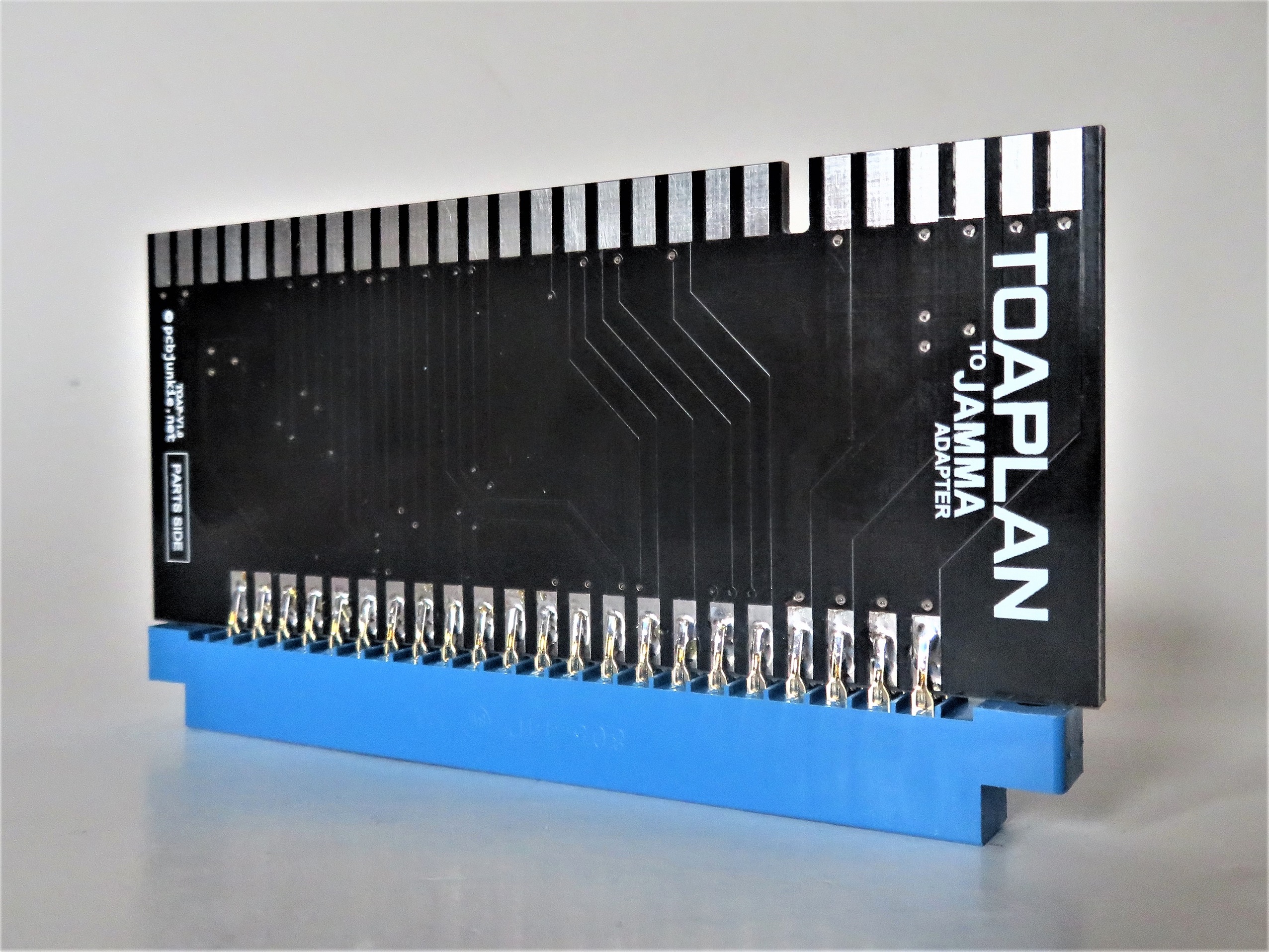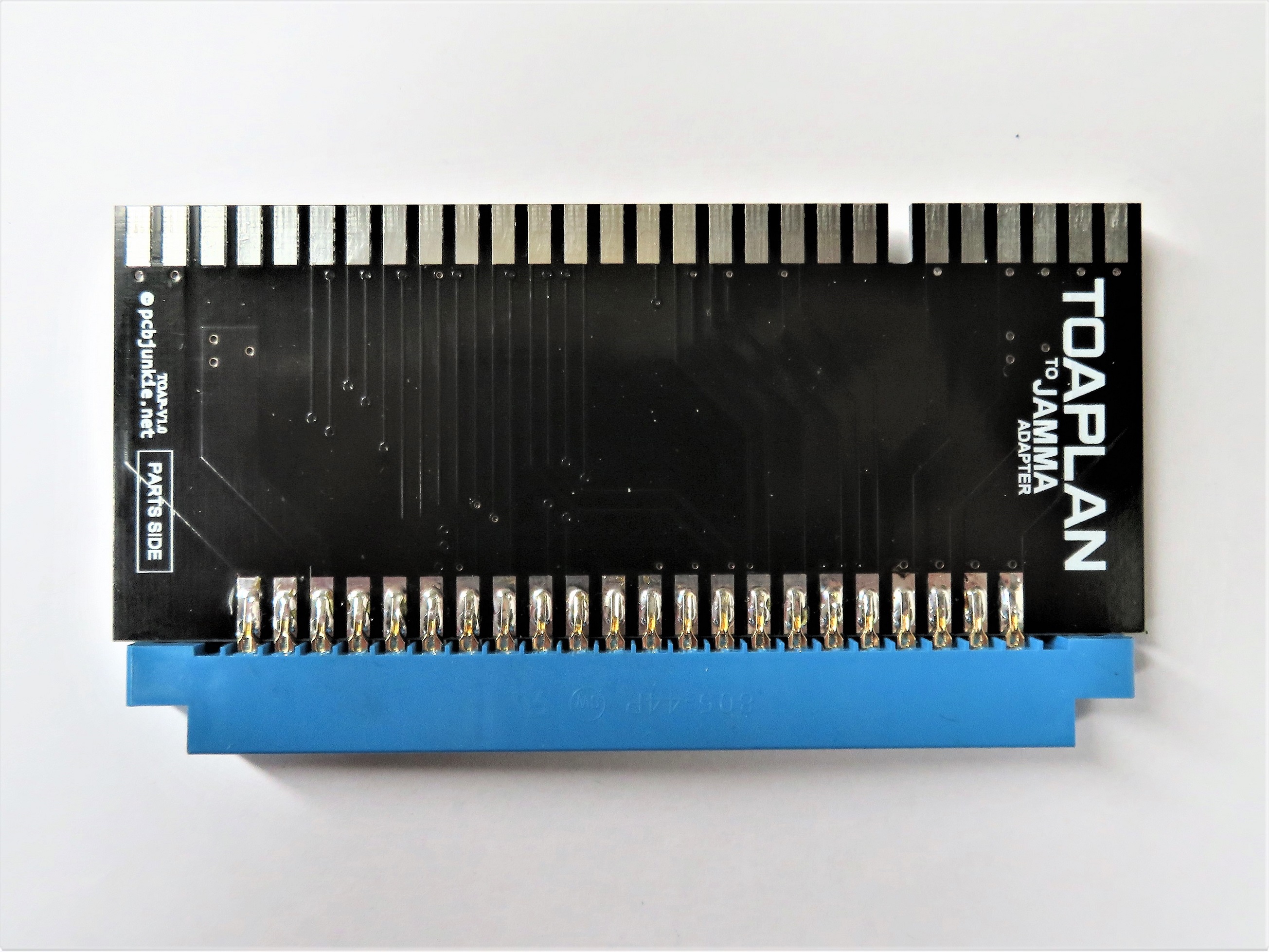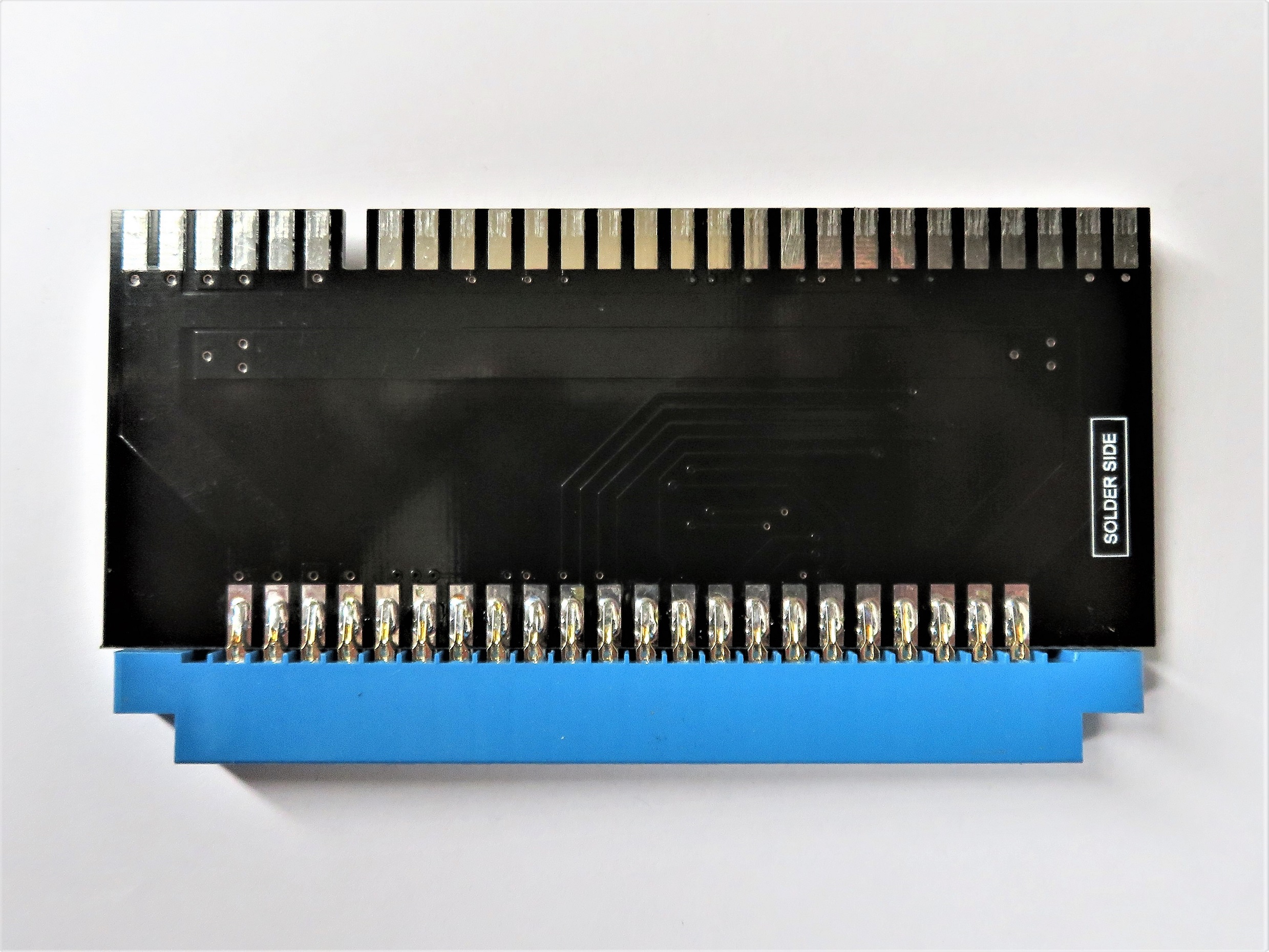 Pinout
This adapter follows the following pinout scheme:
(PCB edge connector facing away, list is ordered right to left)
Compatible Games
These games should be compatible with this adapter:
This adapter has been tested with a number of boards for compatibility. As always, please check the pinout section to ensure your game will work with this adapter.
Revision History:
Rev 1.0: Initial Design.
Specifications
Board Size: 45mm x 112mm
Current Carrying Capacity: 5V – 12A, 12V-3A