Description
Allows you to use your Technos classic pre-JAMMA game, in a JAMMA cabinet or a super gun device.
In the early 1980's, three employees from Data East, left to start Technos. Being a small startup, they licensed their games to established companies, mainly Taito and Data East, for distribution.
This adapter works with many pre-JAMMA Technos games.  Some
Data East licensed games like Karate Champ, use the Data East pinout however.
Images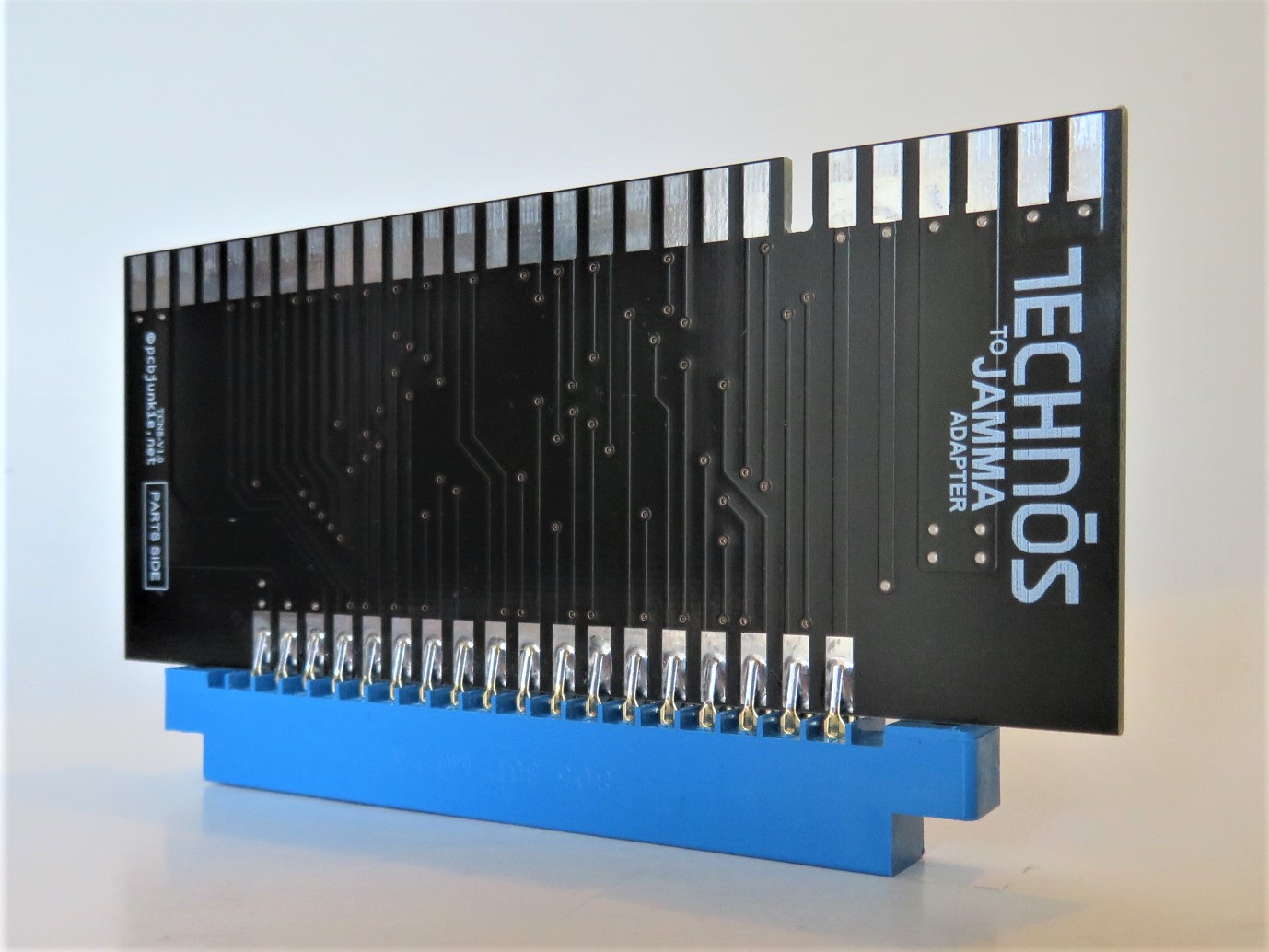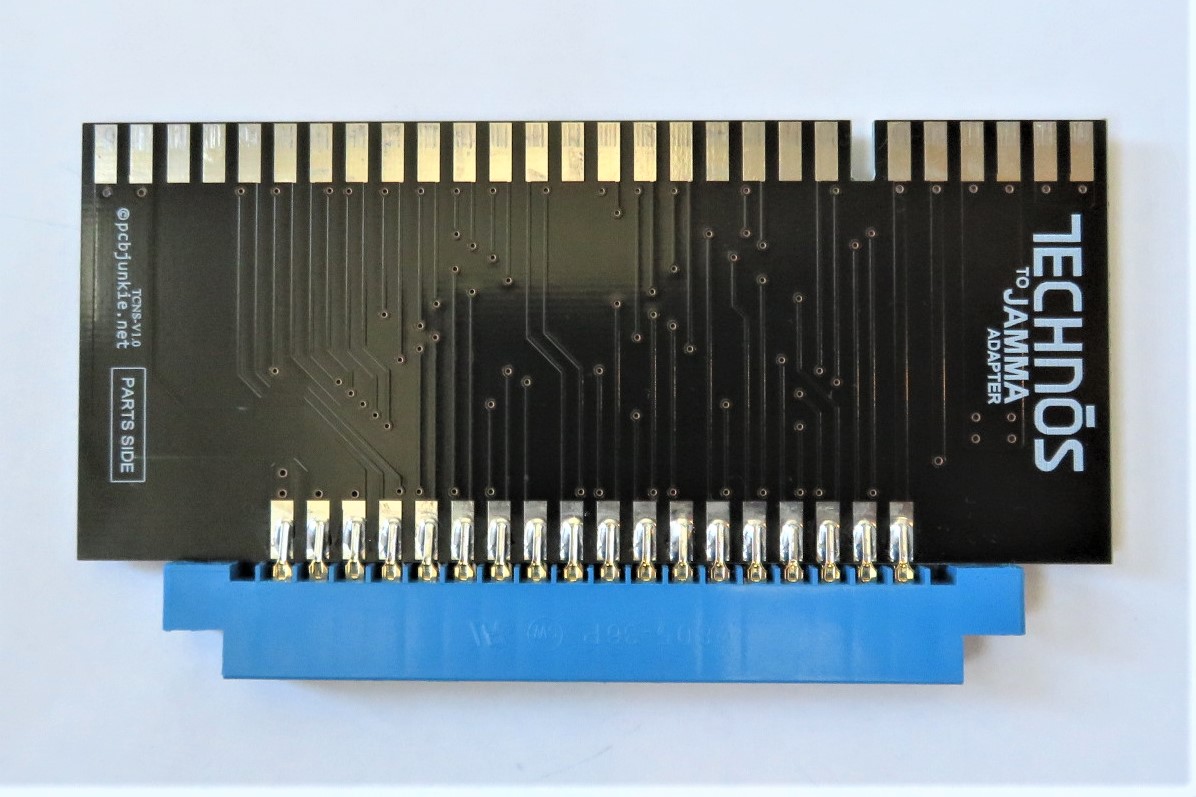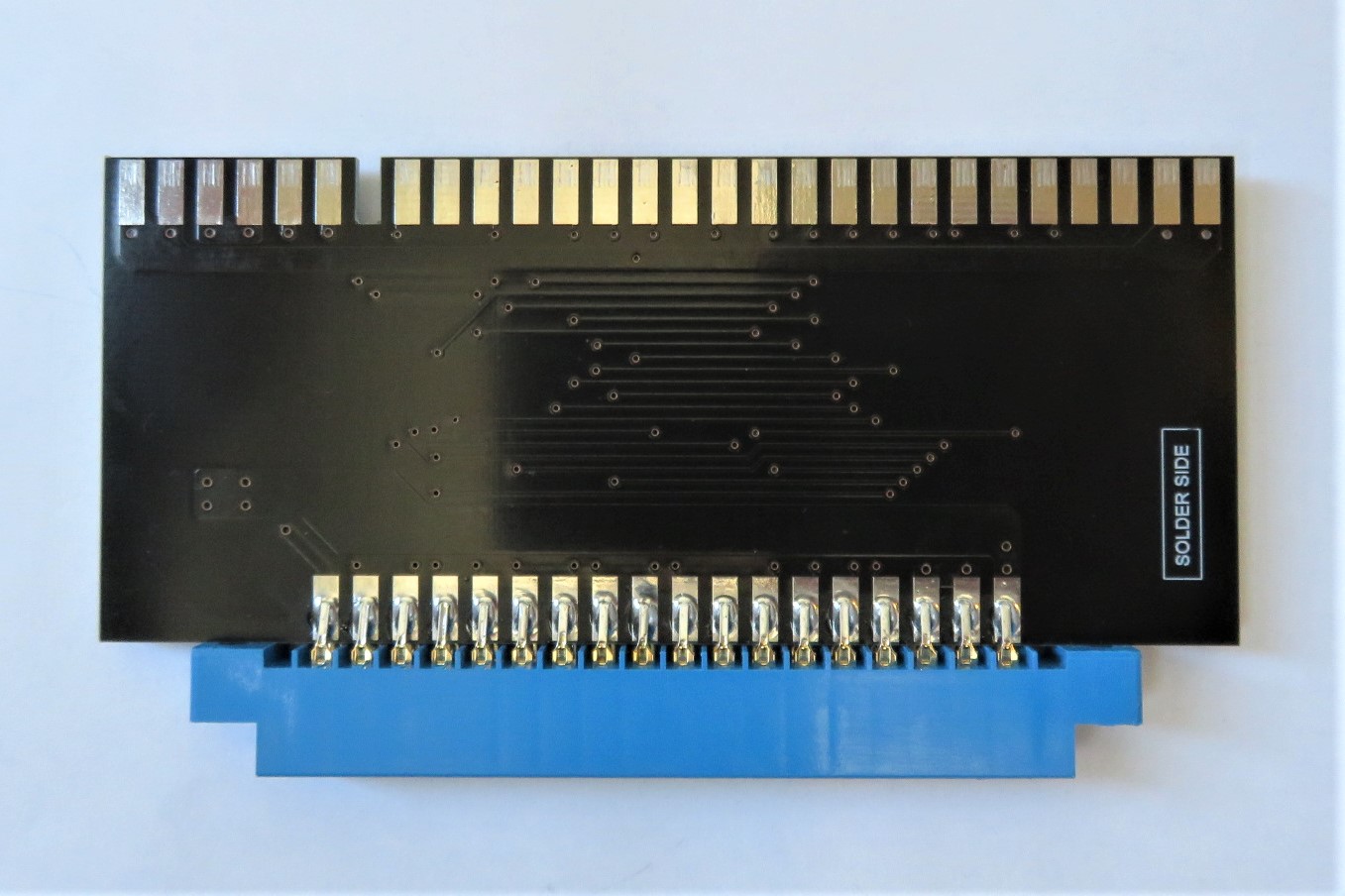 Pinout
This adapter follows the following pinout scheme:
(PCB edge connector facing away, list is ordered right to left)
Note: This pinout is very similar to Konami. While the power, video and audio pins are correct, this pinout changes the location of the control pins.
Compatible Games
This is the list of compatible games that can be used with this adapter:
It has been tested with several genuine and bootleg Technos boards for compatibility. This adapter may work with other early Technos games like Dommy, Wood Pecker and Minkey Monkey, but this wasn't tested.
Note: Scrambled Egg may use a Konami pinout.
Revision History:
Rev 1.0: Initial Design. Current Version.
Specifications
Board Size: 47mm x 112mm
Current Carrying Capacity: 5V – 12A, 12V-3A, -5V-3A