Description
Allows you to use your SNK classic pre-JAMMA game, in a JAMMA cabinet or a super gun device.
SNK (Shin Nihon Kikaku) is a Japanese video game manufacturer best known for its Neo Geo platform and games.
Early in the 1980s,  SNK developed a number of games that were licensed by Rockola for distribution in North America, however later in the decade they released a number of games on their own. The updated hardware was the basis for a number of vertical shooters which shared a common pinout, but was no longer compatible with their earlier games.
For an adapter compatible with their early games, please see the page for the SNK Rockola to JAMMA Adapter here.
Images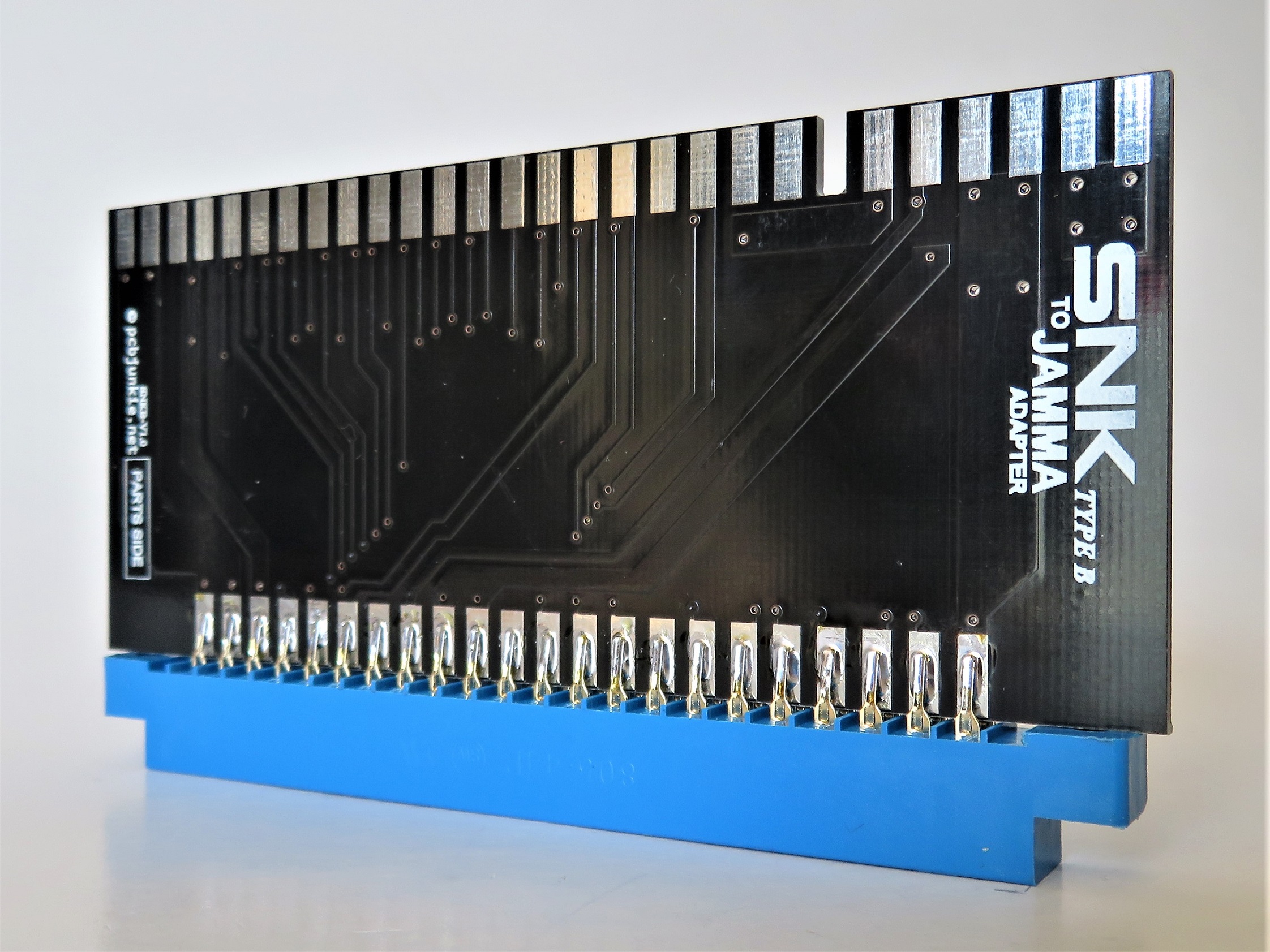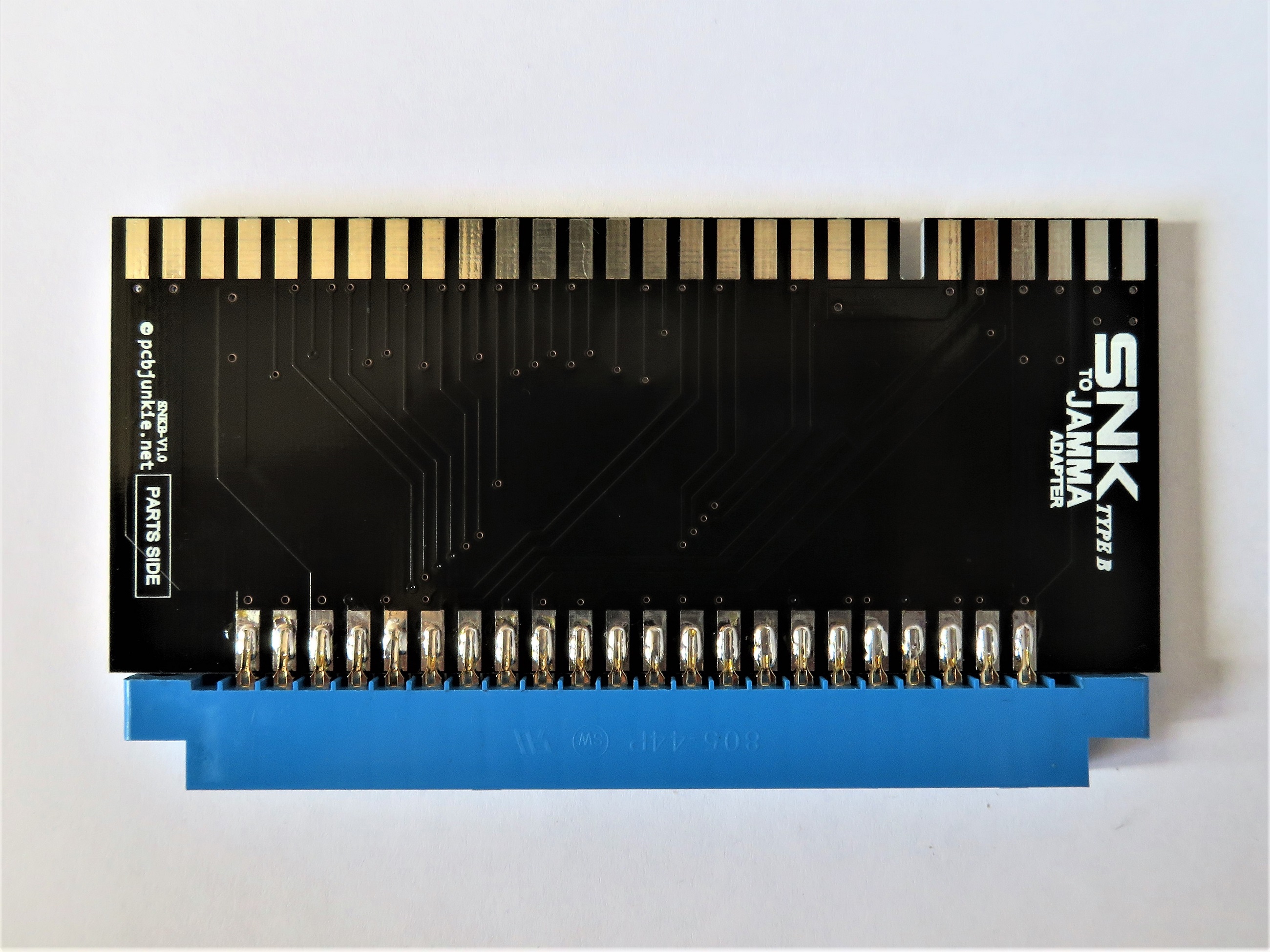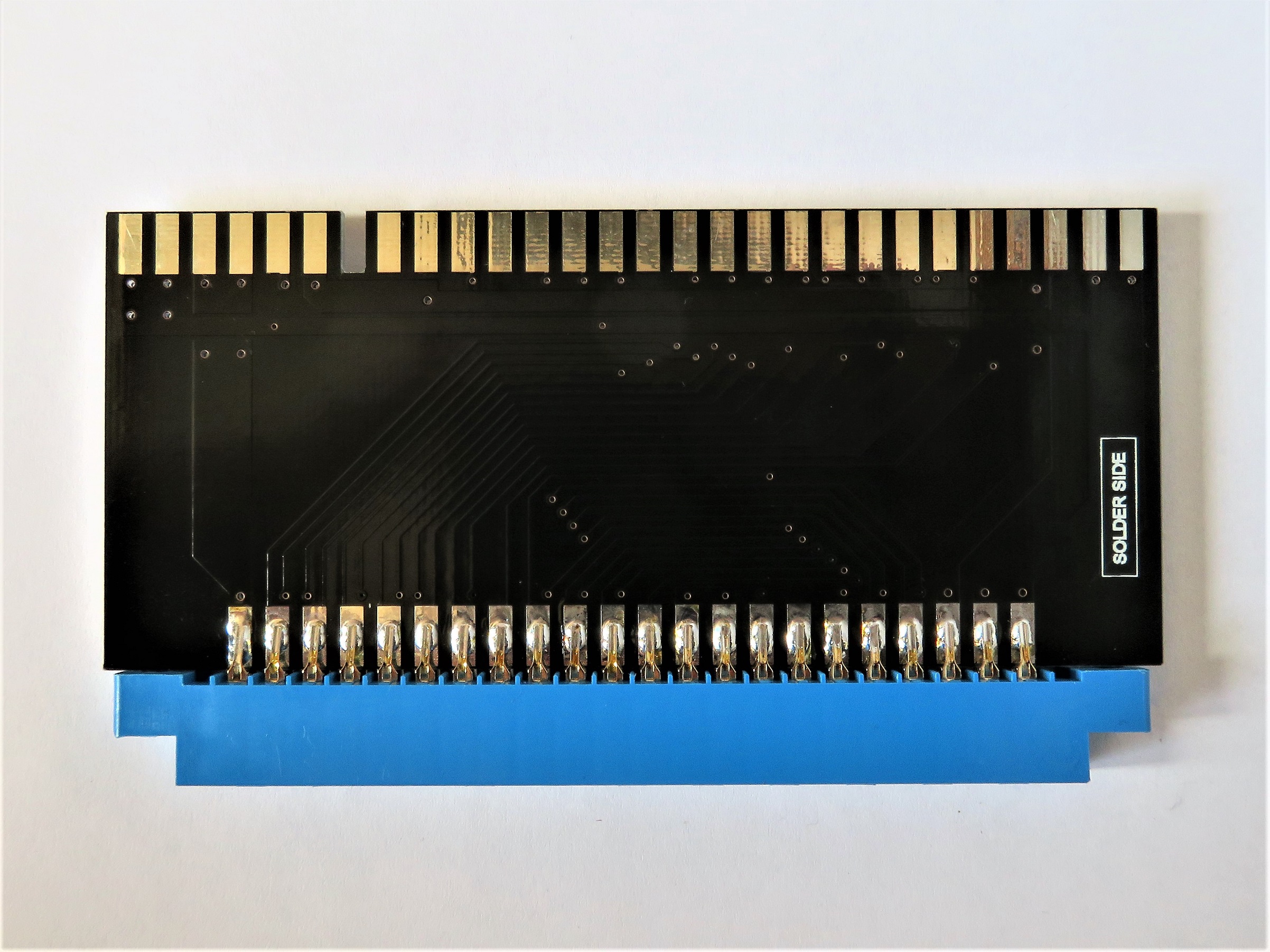 Pinout
This adapter follows the following pinout scheme:
(PCB edge connector facing away, list is ordered right to left)
Compatible Games
This is the list of games that should be compatible with this adapter:
The adapter has been tested with a genuine Alpha Mission board.
Note: Some games have different button mappings. Games that use 2 buttons may use JAMMA buttons 1 and 2 (Ikari Warriors), or buttons 2 and 3 (Alpha Mission and others).
Revision History:
Rev 1.0: Initial Design.
Specifications
Board Size: 45mm x 112mm
Current Carrying Capacity: 5V – 12A, 12V – 3A, -5V – 3A