Description
Allows you to use your Sega Zaxxon, Congo Bongo or pinout compatible pre-JAMMA game, in a JAMMA cabinet or a super gun device.
When Sega released Zaxxon in the arcades in 1982 it became an instant hit for its unique and innovative game play. It was the first game with axonomeric projection (hence the name Zaxxon) which gave the game its unique 3D look and feel, and was unlike anything present in the arcades at the time.
According to VAPS statistics, Zaxxon is in the top 50 the most collected early pre-JAMMA video games of all time.
Images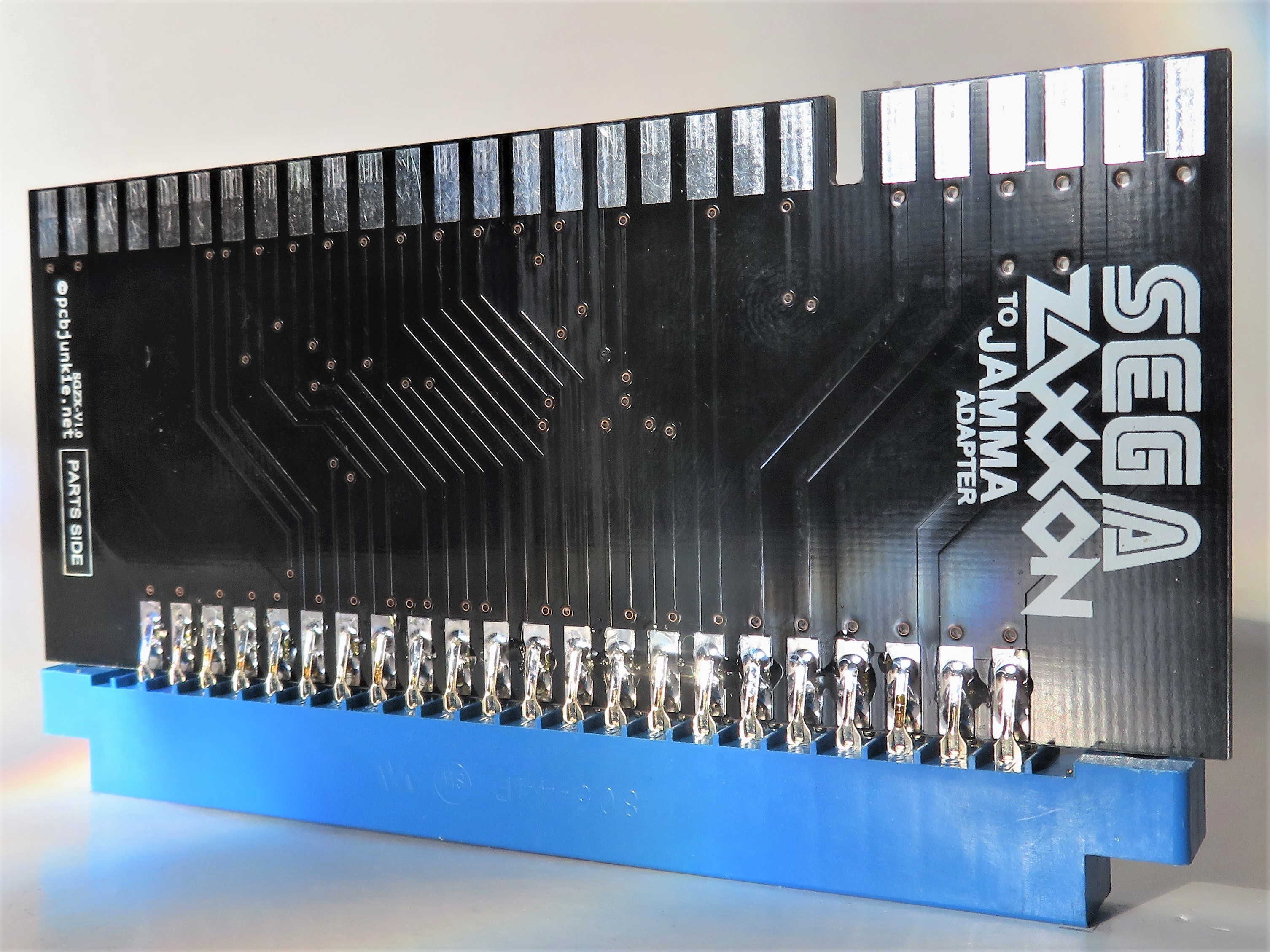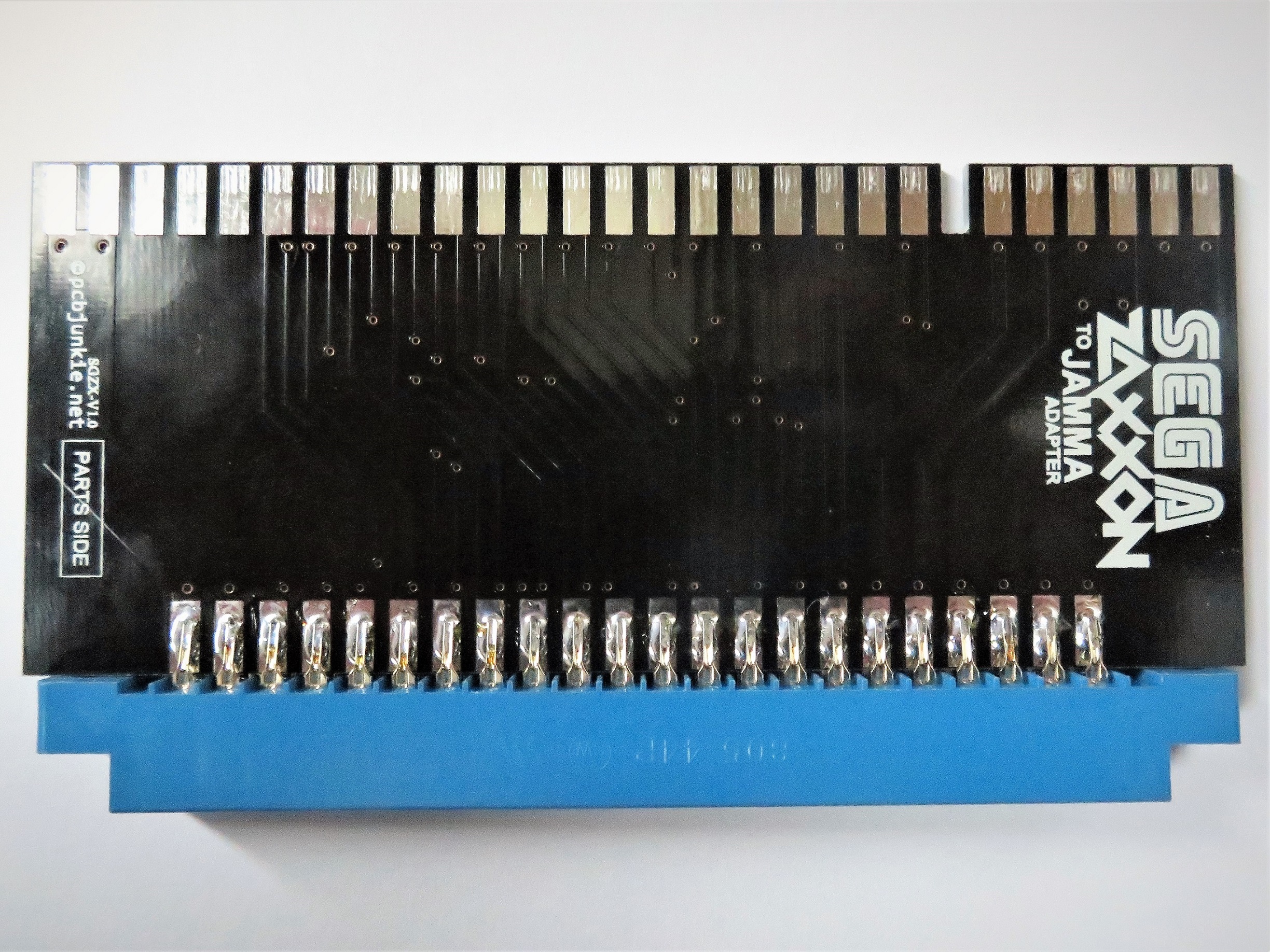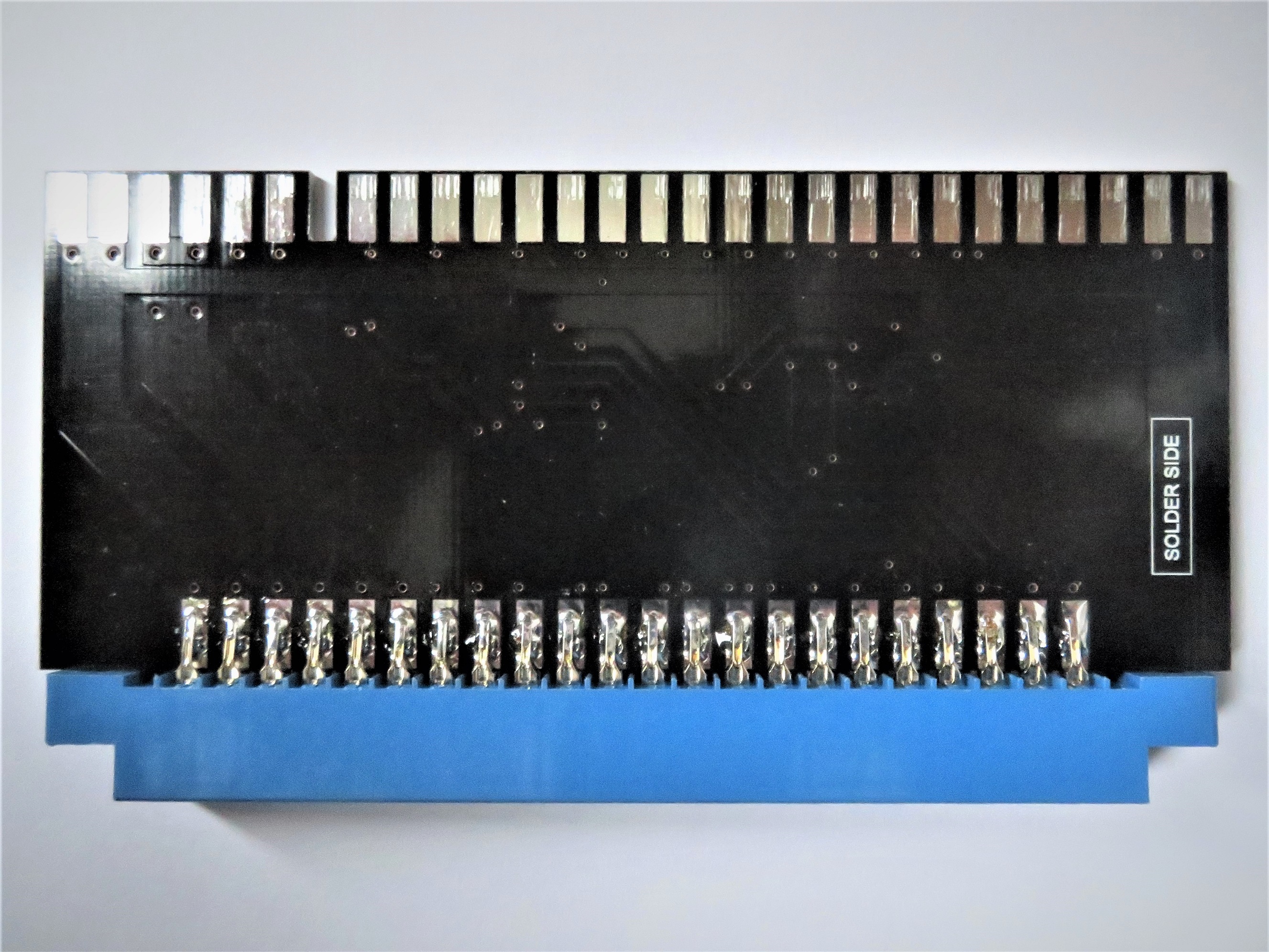 Pinout
This adapter follows the following pinout scheme:
(PCB edge connector facing away, list is ordered right to left)
Compatible Games
This is the list of compatible games that can be used with this adapter:
The adapter has been tested with a Zaxxon pcb.
Revision History:
Rev 1.0: Initial Design.
Specifications
Board Size: 45mm x 112mm
Current Carrying Capacity: 5V – 12A, 12V-3A