Description
Allows you to use your Sega Pengo pre-JAMMA game, in a JAMMA cabinet or a super gun device.
Pengo was developed by Coreland and released by Sega in the arcades in 1982. The game introduced some interesting mechanics which make it quite fun, and as a result became fairly popular. It is still rather enjoyable even by today's standards.
This game pcb is unusual in a sense that it has a unique pinout and was released by a Sega, an already successful arcade game company at that time, that used a common pinout in their other releases. To this day, according to VAPS statistics, Pengo is one of the top most collected early video games of all time with a unique pinout.
Images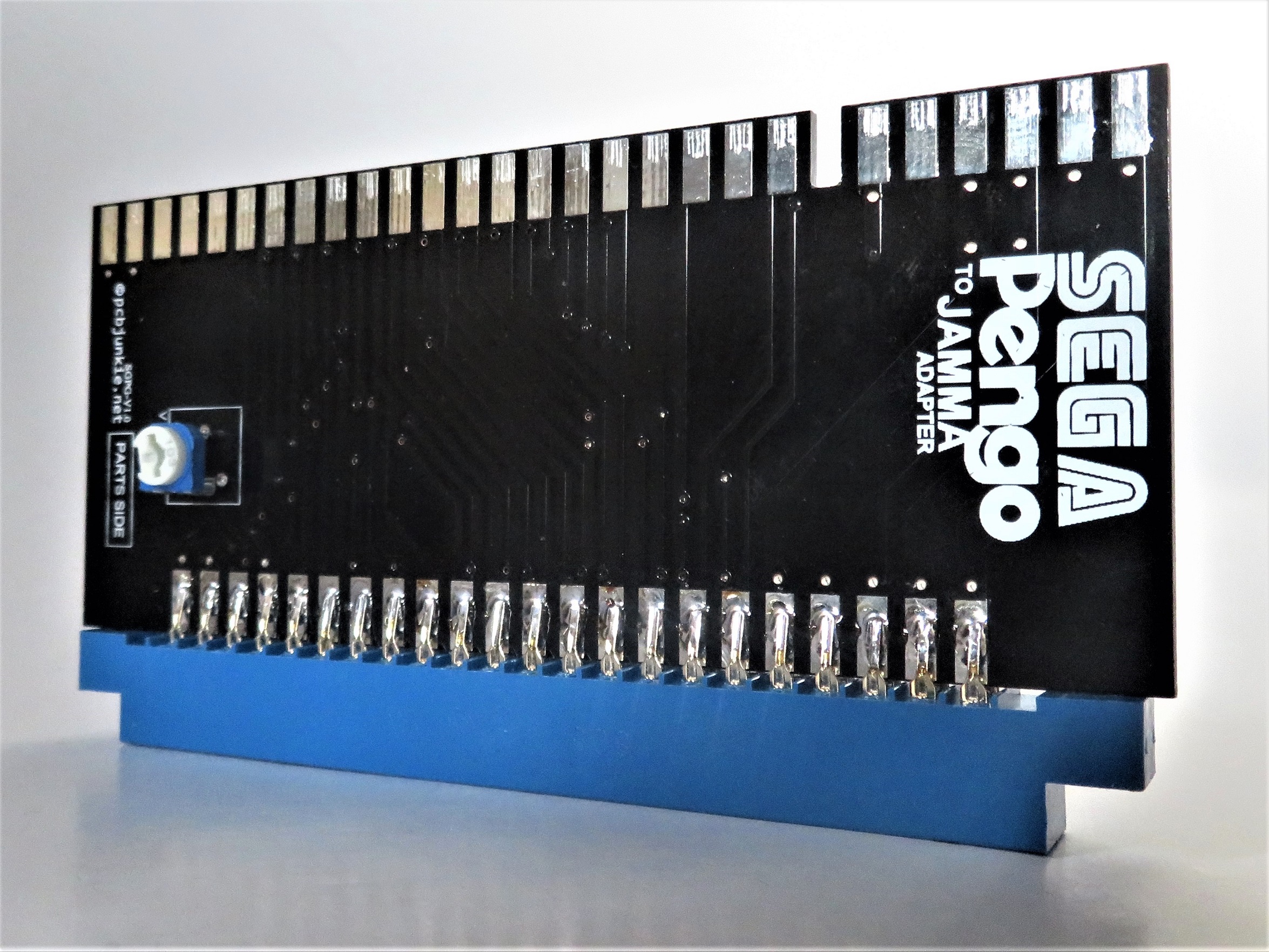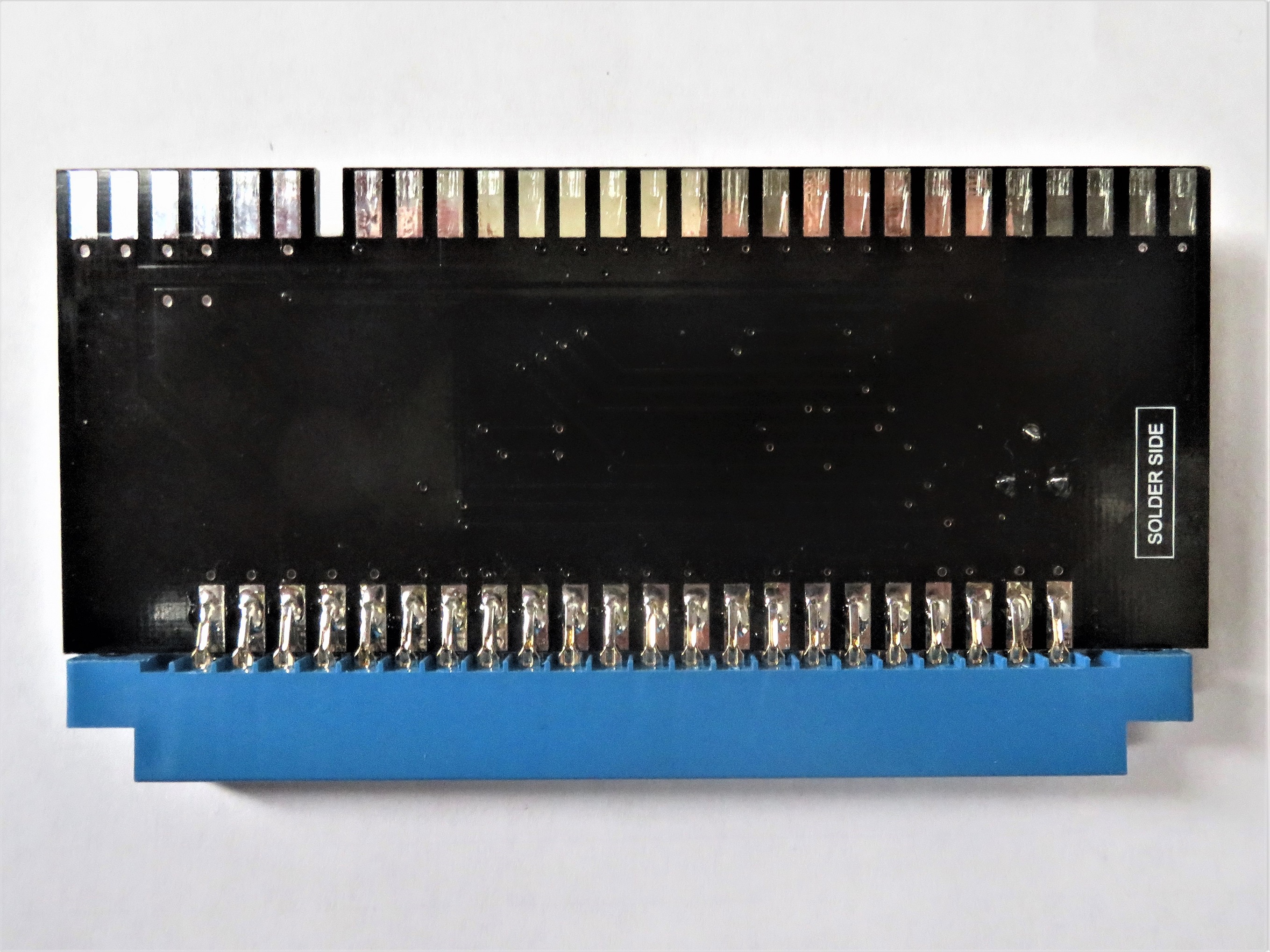 Pinout
This adapter follows the following pinout scheme:
(PCB edge connector facing away, list is ordered right to left)
Compatible Games
This is the list of compatible games that can be used with this adapter:
The adapter has been tested with genuine and bootleg versions of Pengo.
Revision History:
Rev 1.0: Initial Design.
Specifications
Board Size: 45mm x 112mm
Current Carrying Capacity: 5V – 12A, 12V-3A