Description
Allows you to use your Phoenix and Pleiades pre-JAMMA game, in a JAMMA cabinet or a super gun device.
Similar to the Falcon class pinout, however the solder and parts sides are swapped, and this class maps the game controls differently.
Images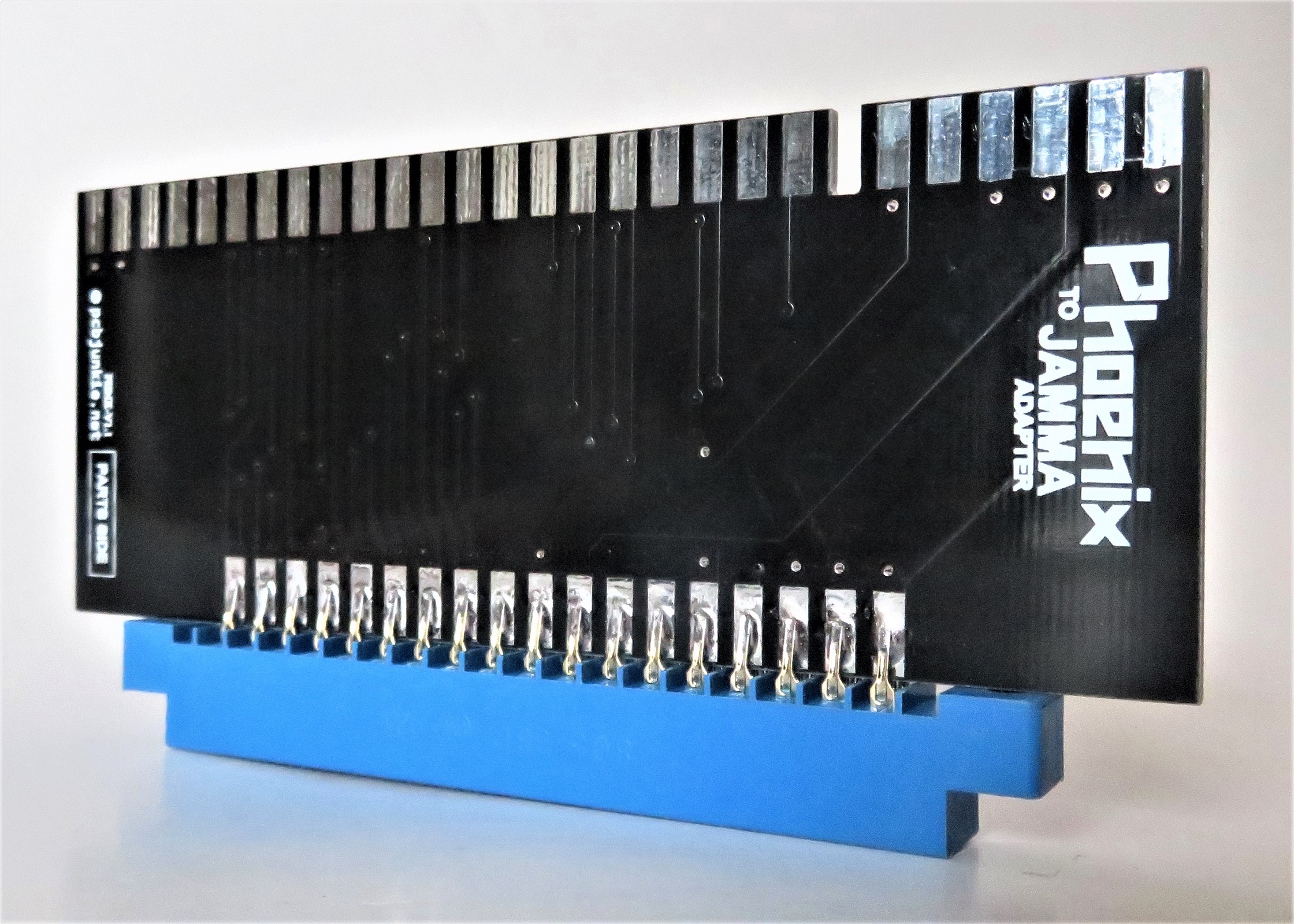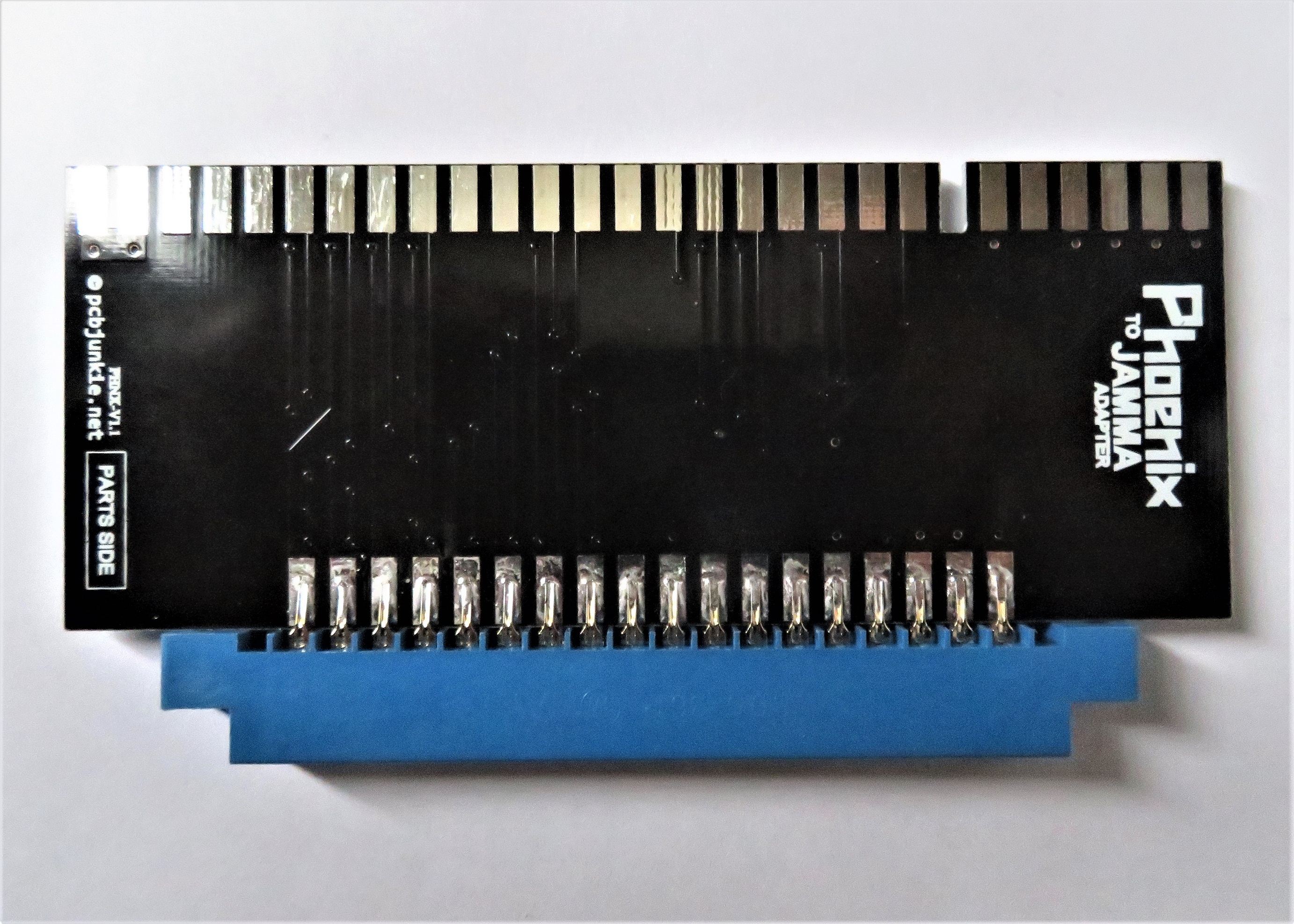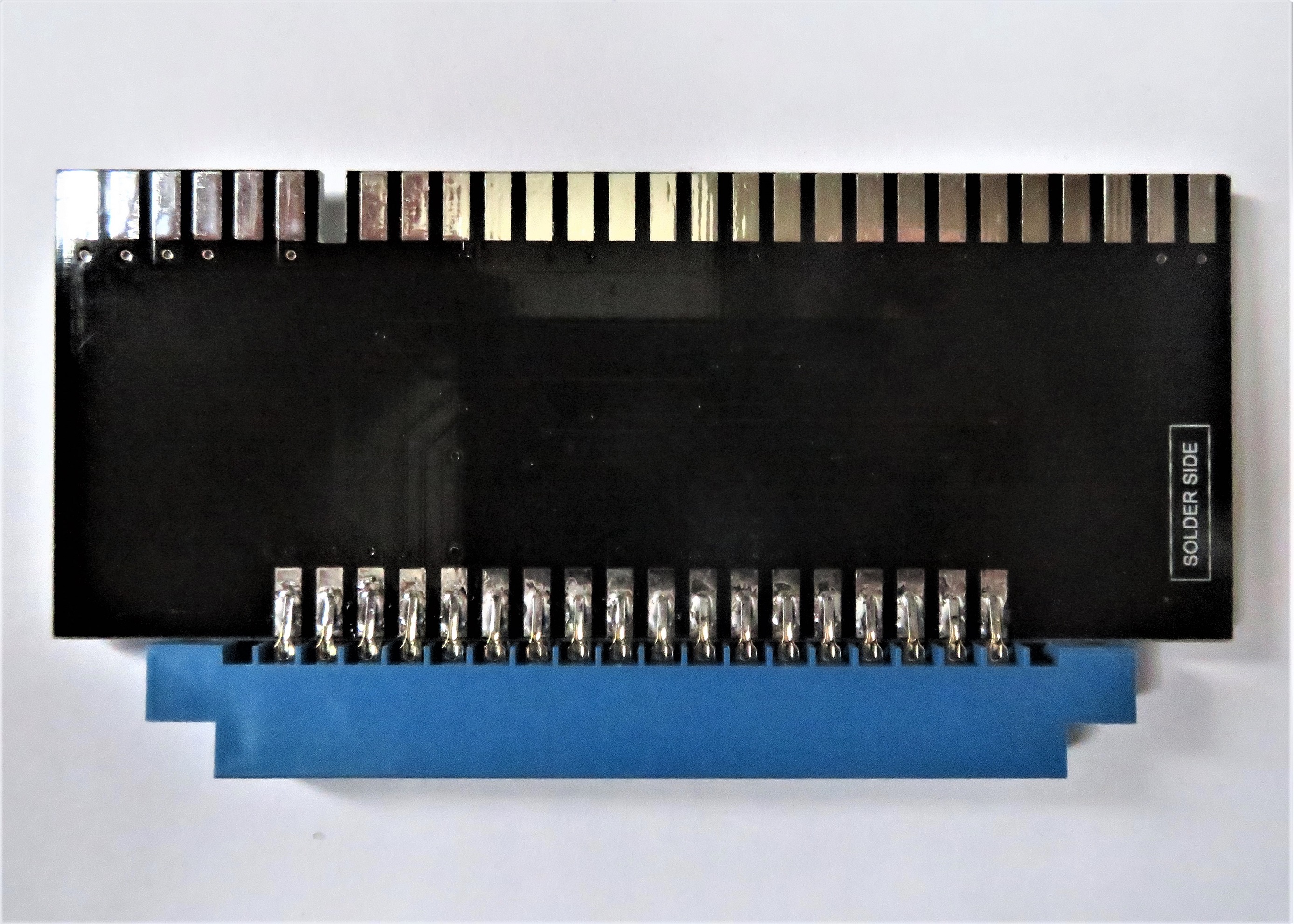 Pinout
This adapter follows the following pinout scheme:
(PCB edge connector facing away, list is ordered right to left)
Compatible Games
This is the list of compatible games that can be used with this adapter:
It has been tested with genuine Phoenix and Pleaiades boards for compatibility.
Revision History:
Rev 1.0: Initial board with reversed COIN and COIN COUNTER pins.
Rev 1.1: Fixes reversed COIN and COIN COUNTER pins .
Board Size: 45mm x 112mm
Current Carrying Capacity: 5V – 12A, 12V-3A