Description
Allows you to use your Orca or pinout compatible pre-JAMMA game, in a JAMMA cabinet or a super gun device.
Orca, a company whose employees eventually formed Toaplan in the late 1980s, released a few original games earlier in the decade. They also and bootlegged a few popular games like Ms. Pacman and Crazy Kong (aka Congorilla).
The company used two main pinouts for their games, one used mainly with their static, board type games using the OVG-5X pcb models, and another used in scrolling games and shooters that use the other Orca hardware with different designations. There are however exceptions to this rule with Orca games, so please check the pinout section to determine whether the game you have is compatible with this adapter.
This adapter aims to be as compatible as possible with the scrolling, shooter type games.
For an adapter that works with a static board type games like Crazy Kong, Changes and Springer please see the page for Orca Type A adapters.
Images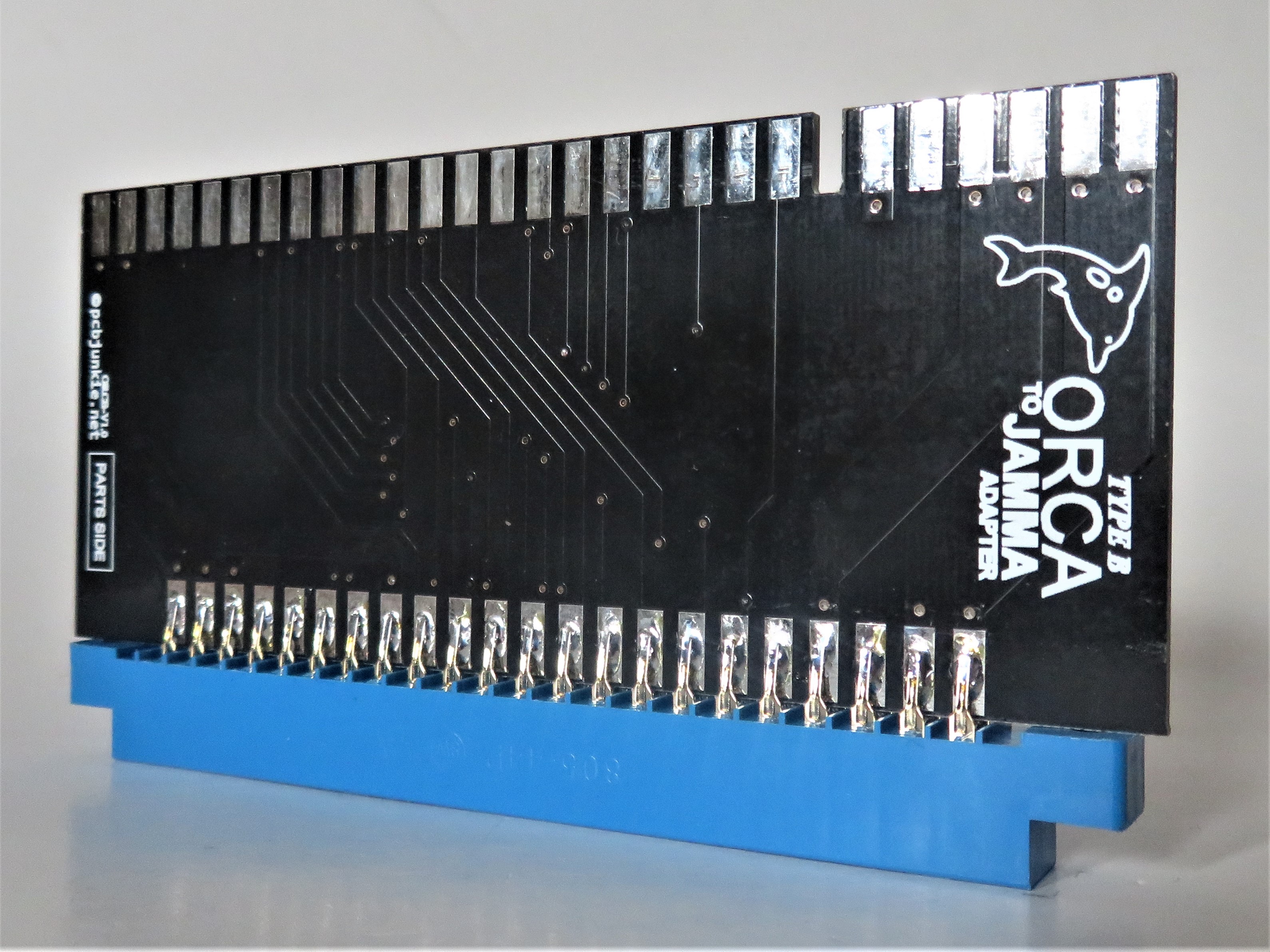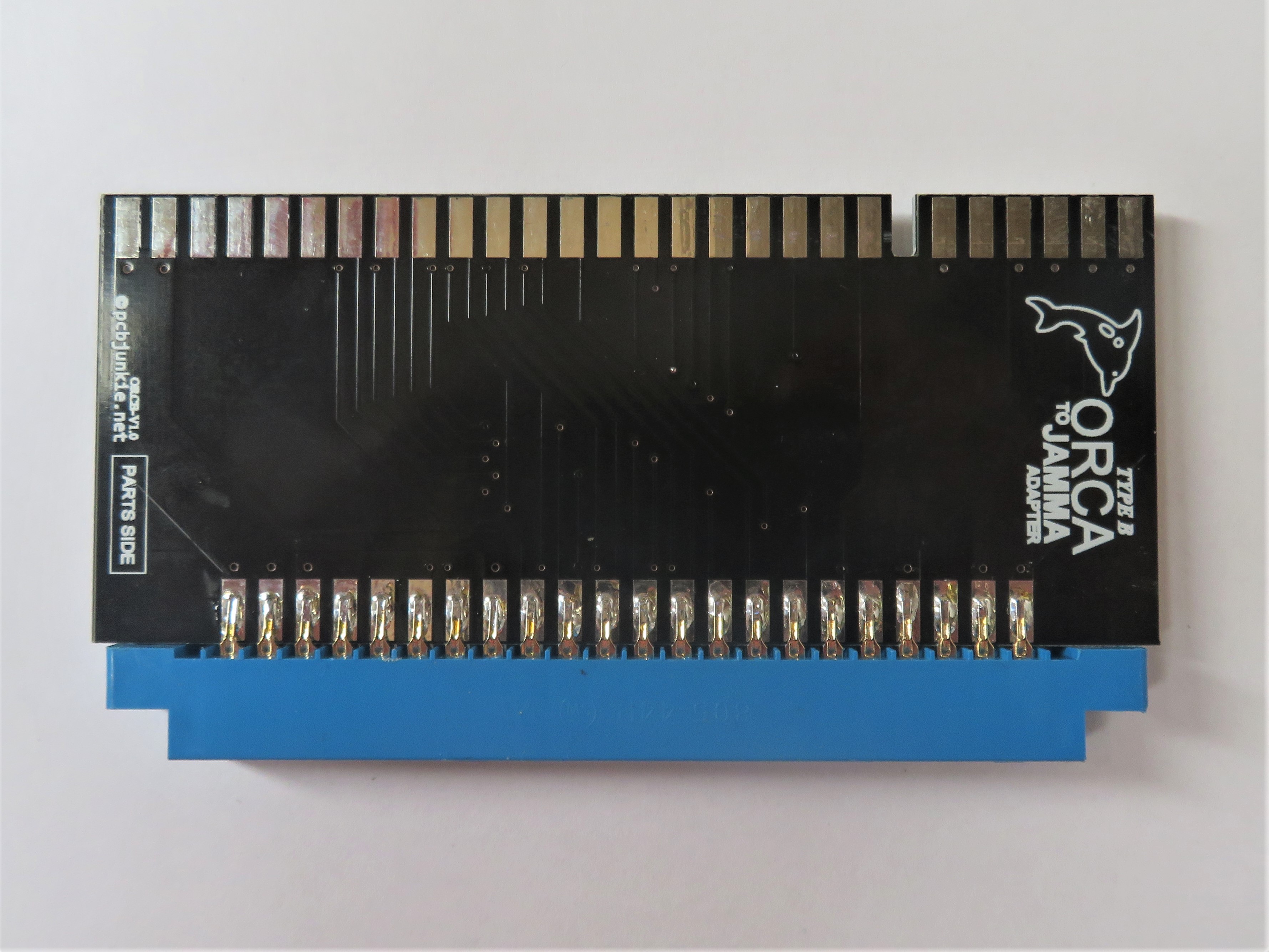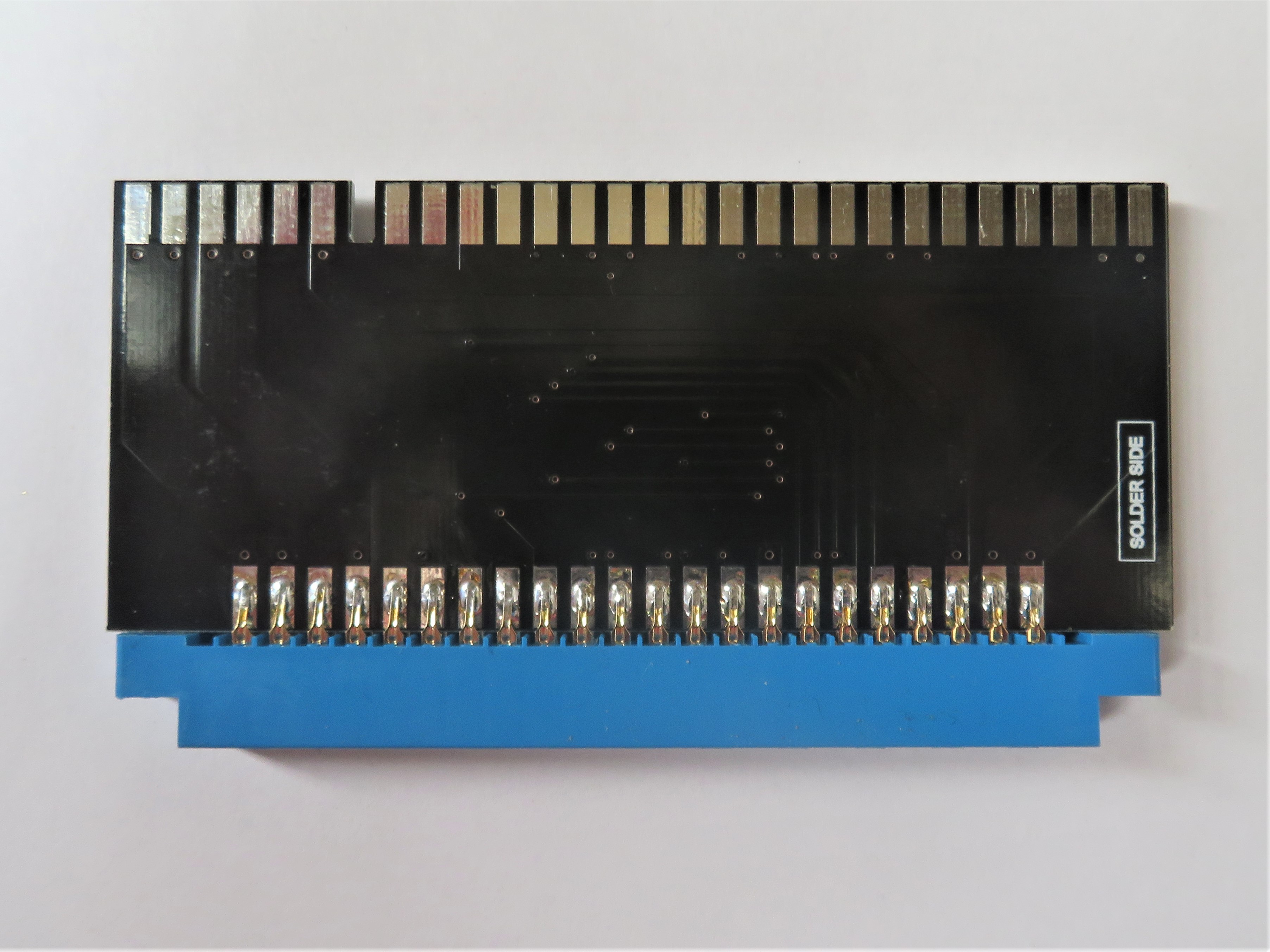 Pinout
This adapter follows the following pinout scheme:
(PCB edge connector facing away, list is ordered right to left)
Compatible Games
This is the list of compatible games that can be used with this adapter:
and likely other games by Orca.
It is extremely important that you check the pinout against your board before powering on your game. Orca released bootleg games that are compatible with the original game pinouts.
The adapter has been tested with Espial.
Revision History:
Rev 1.0: Initial Design.
Rev 1.1: Fixed errors with initial pinout.
Rev 1.1: Added second button for Espial. This is the current production version.
Specifications
Board Size: 45mm x 112mm
Current Carrying Capacity: 5V – 12A, 12V-3A