Description
Allows you to use your Nintendo VS games in a JAMMA cabinet or a super gun device.
The Nintendo VS System was an arcade platform based on the hardware of the NES / Famicom home consoles. It was supposed to be a cost effective way to retrofit existing Nintendo arcade cabinets and as a result these PCBs output inverted video and audio level sound.
This adapter has a built in video inverter and a sound amplifier for full compatibility with  
the JAMMA standard. A set of jumpers allow the adapter to be configured to display and control either the Master or the Slave romset on the Nintendo VS PCB.
Images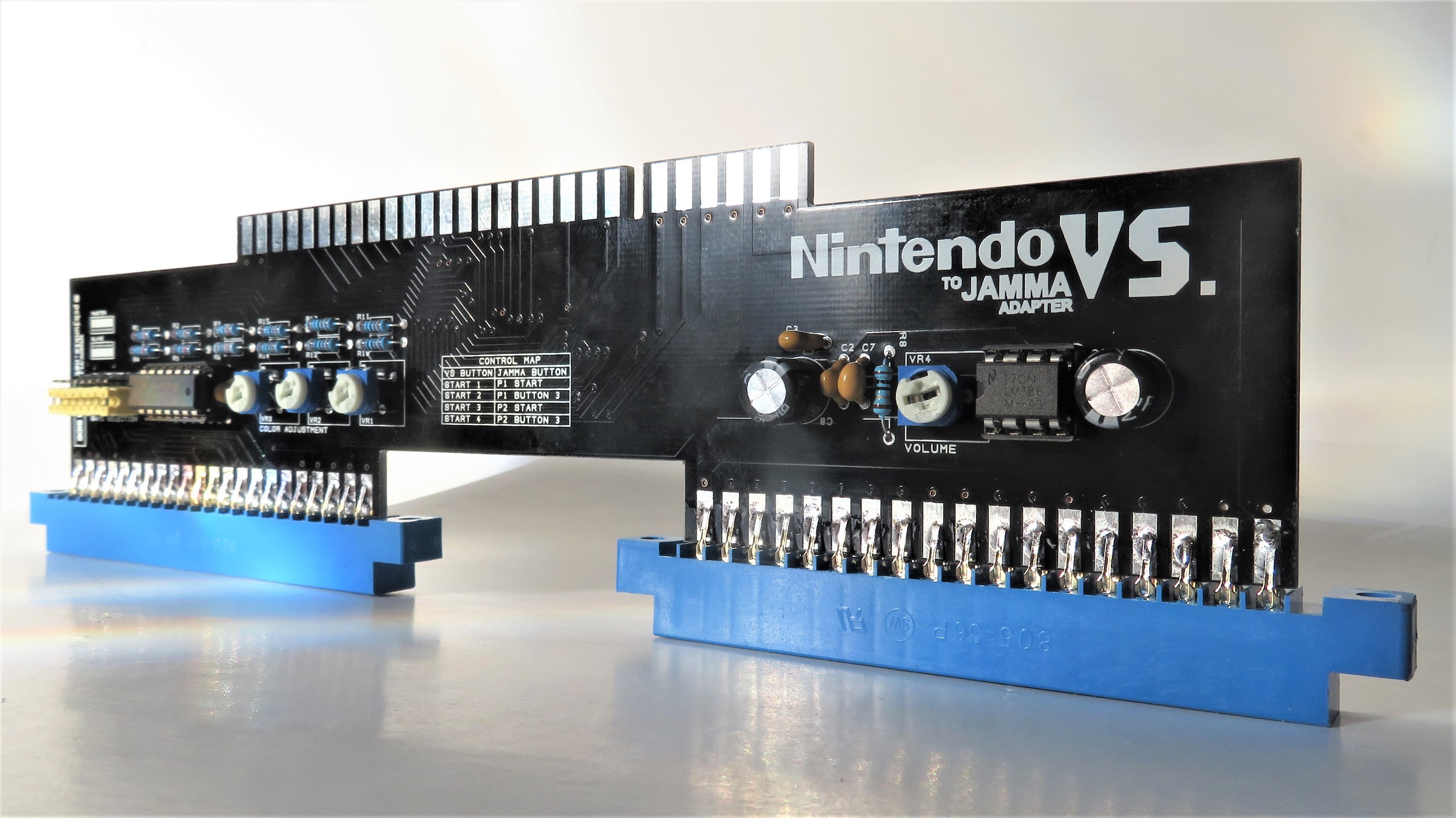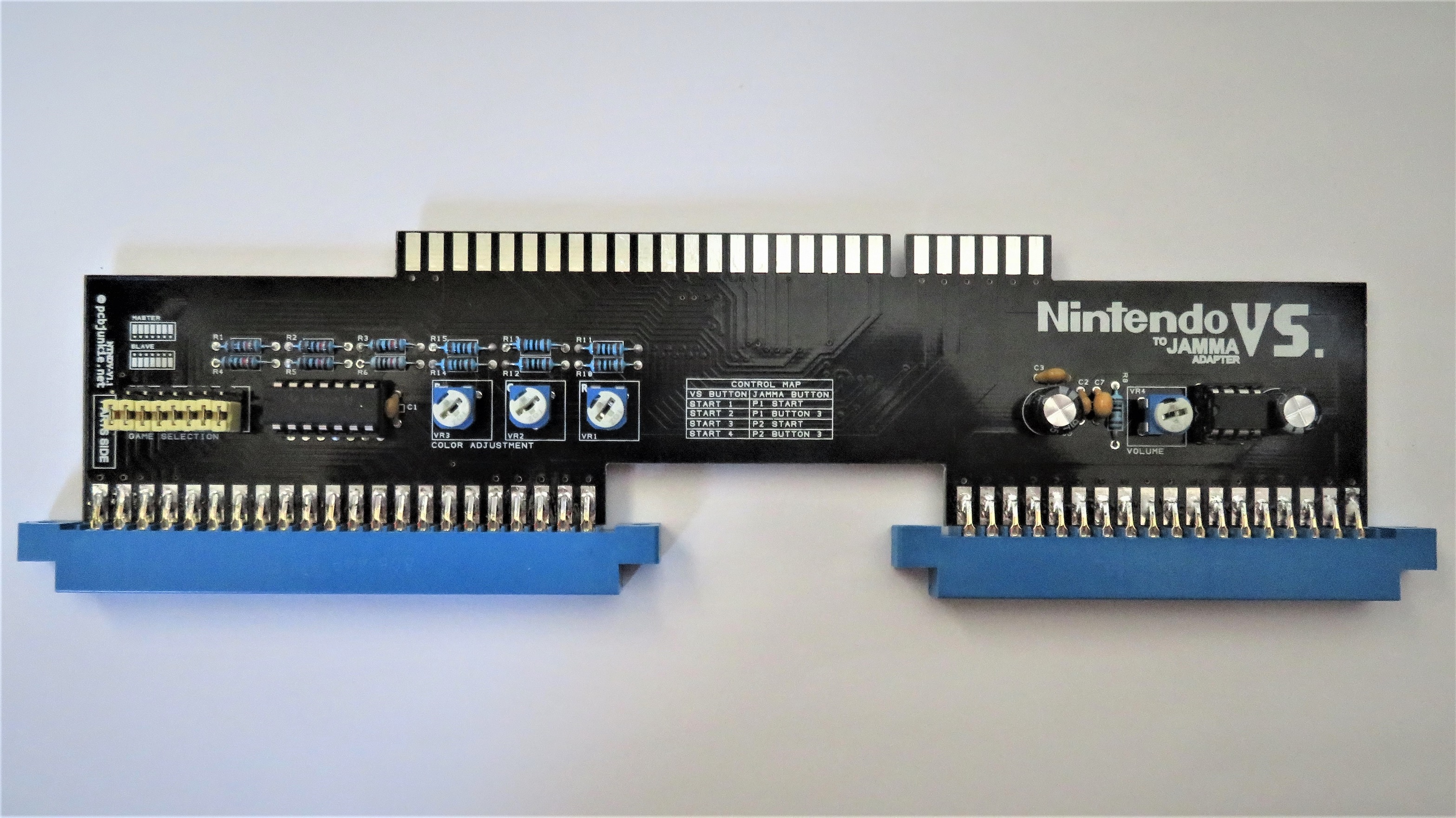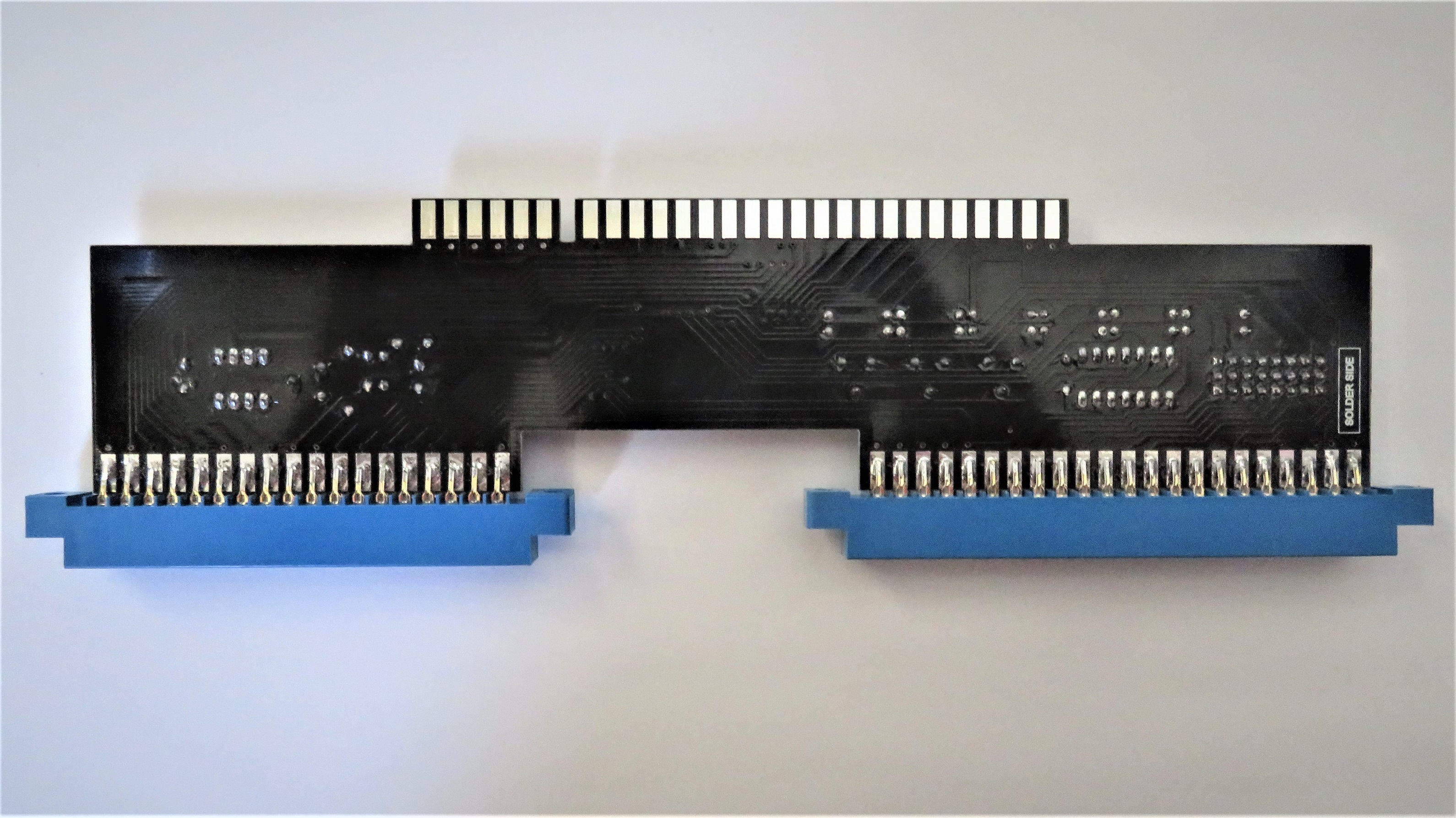 Pinout
This adapter follows the following pinout scheme:
44 Pin Edge Connector
36 Pin Edge Connector
(PCB edge connector facing away, list is ordered right to left)
Compatible Games
All games compatible with the Nintendo VS Uni/Dualsystem boards can be used with this adapter. Either the Master or the Slave game can be selected via configuration jumpers, but only one game can be controlled and displayed at a time.
The adapter has been tested with genuine Nintendo VS boards for compatibility.
As always, please check the pinout information before buying the adapter and connecting your PCB.
Revision History:
Rev 1.0:  Initial version of the adapter.
Rev 1.1: Improved the audio section and fixed issues with incorrect controls. This is the current production version.
Specifications
Board Size: 49mm x 112mm
Current Carrying Capacity: 5V – 12A, 12V-3A