Description
Kangaroo was manufactured by Sun Electronics and distributed by Atari. During a period dominated by Pacman, Donkey Kong and games of similar nature, Atari was feeling left out without a platform game of their own. They looked at games that were already being developed externally, and eventually decided to license Kangaroo in order to compete in that market.
While not exactly an instant classic, Kangaroo gameplay was decent and quite original. The decision Atari made to license the game proved to be a good one, as Kangaroo ended up being quite popular and sold well.
This game is similar to other Sun Electronics games like Funky Fish, but unfortunately the pinout is an unusual 2 edge connector configuration unique only to this game. As a result, Kangaroo is one of the very few popular arcade games of that period with a unique pinout.
Images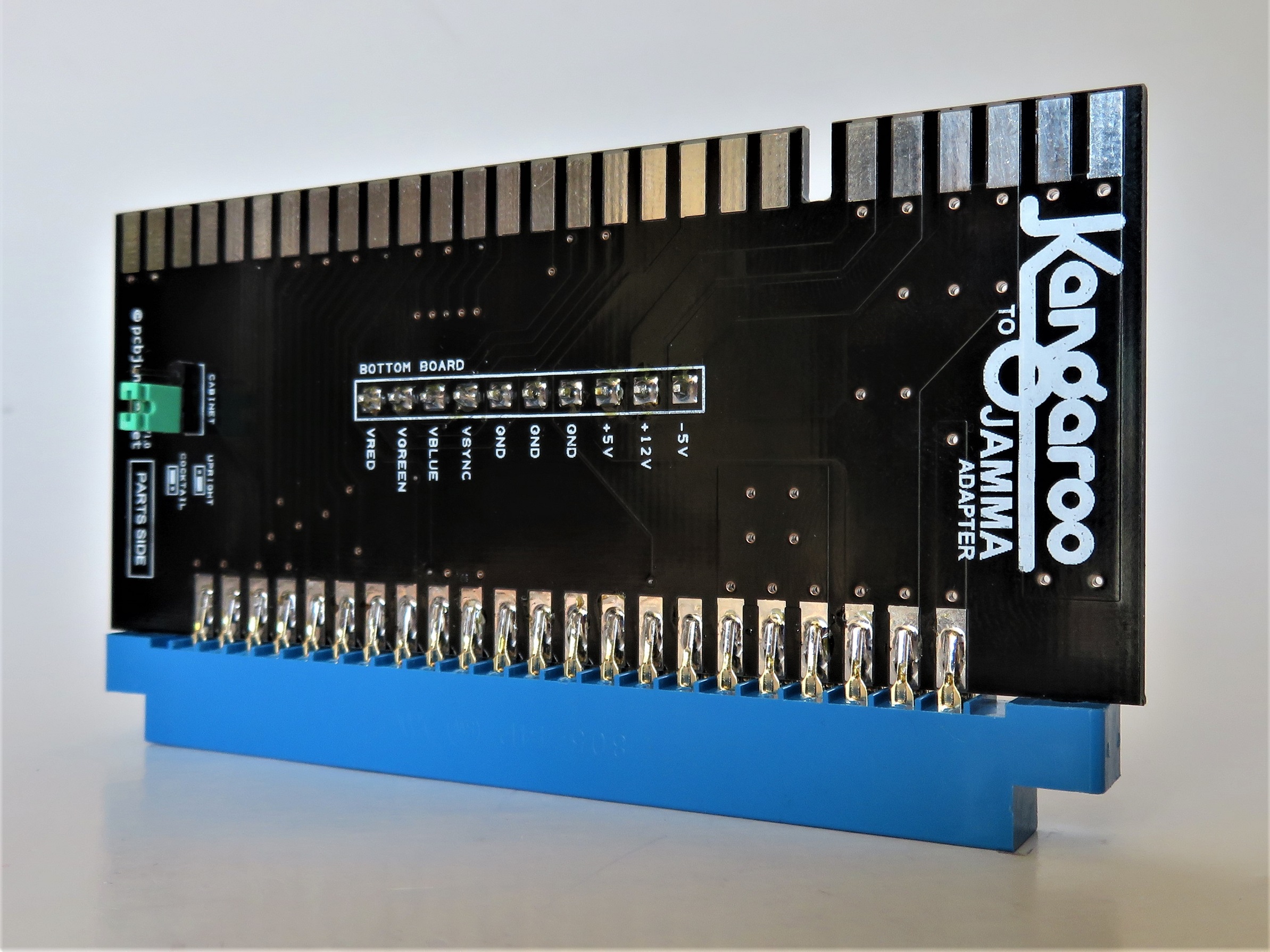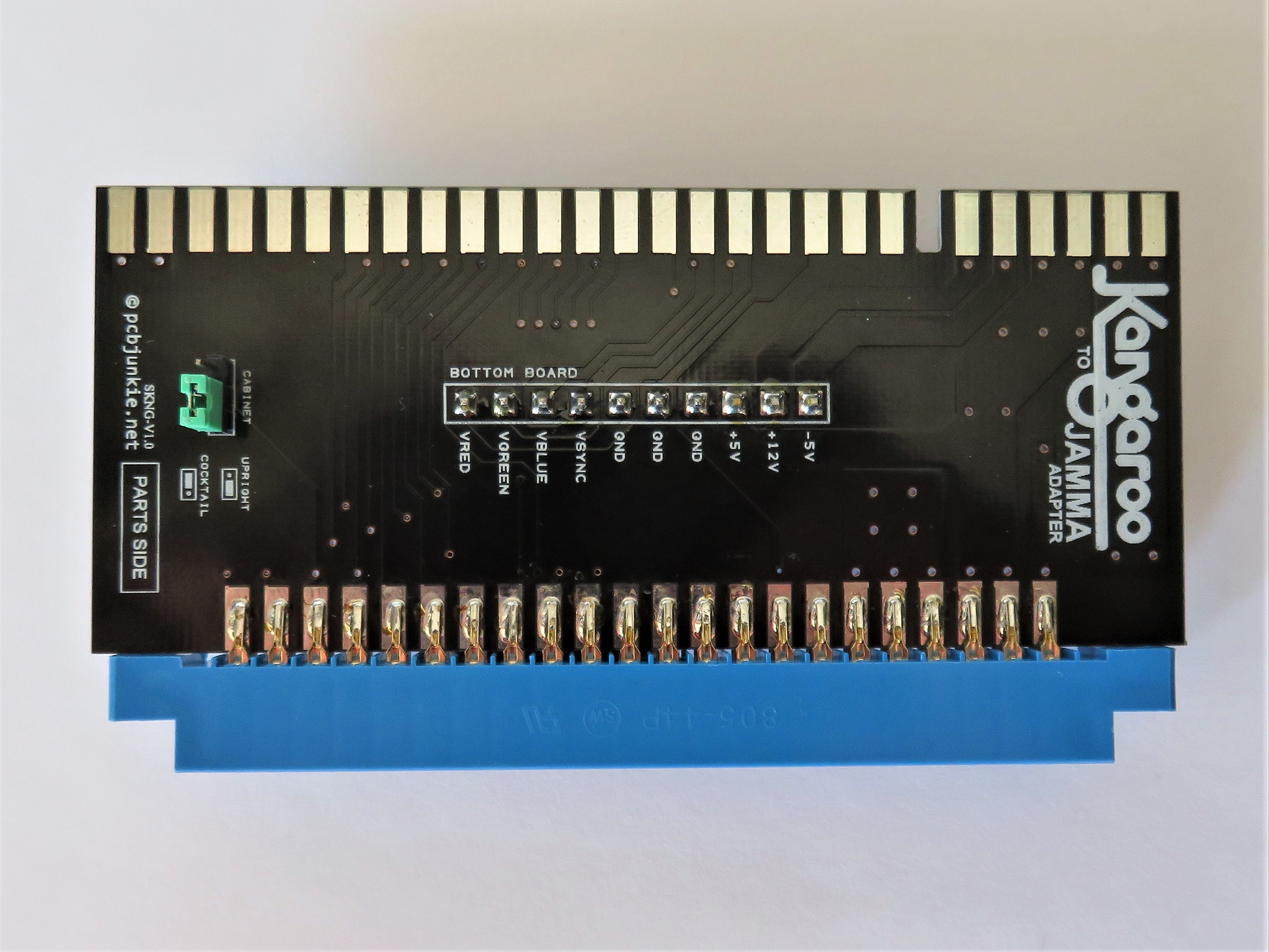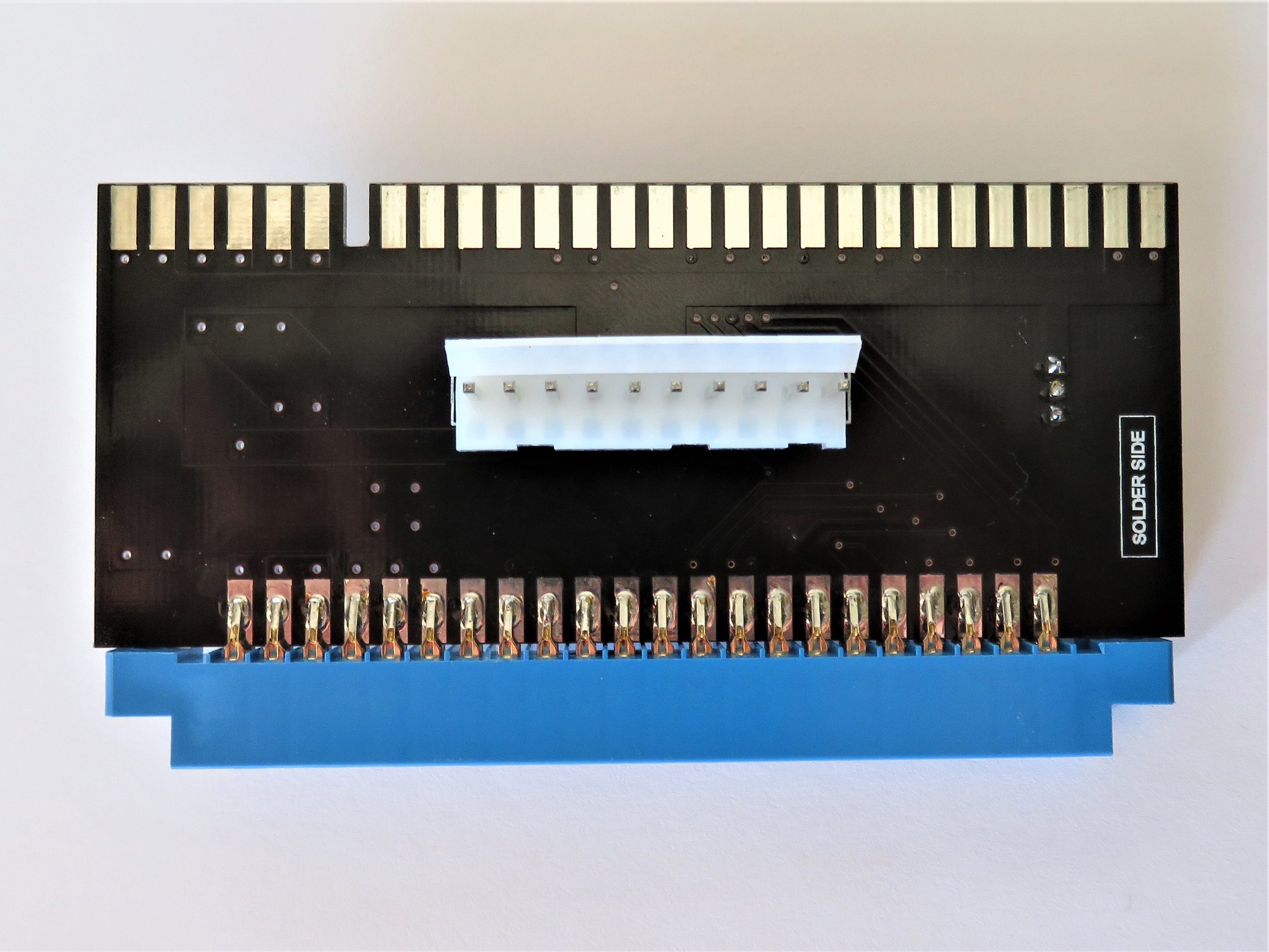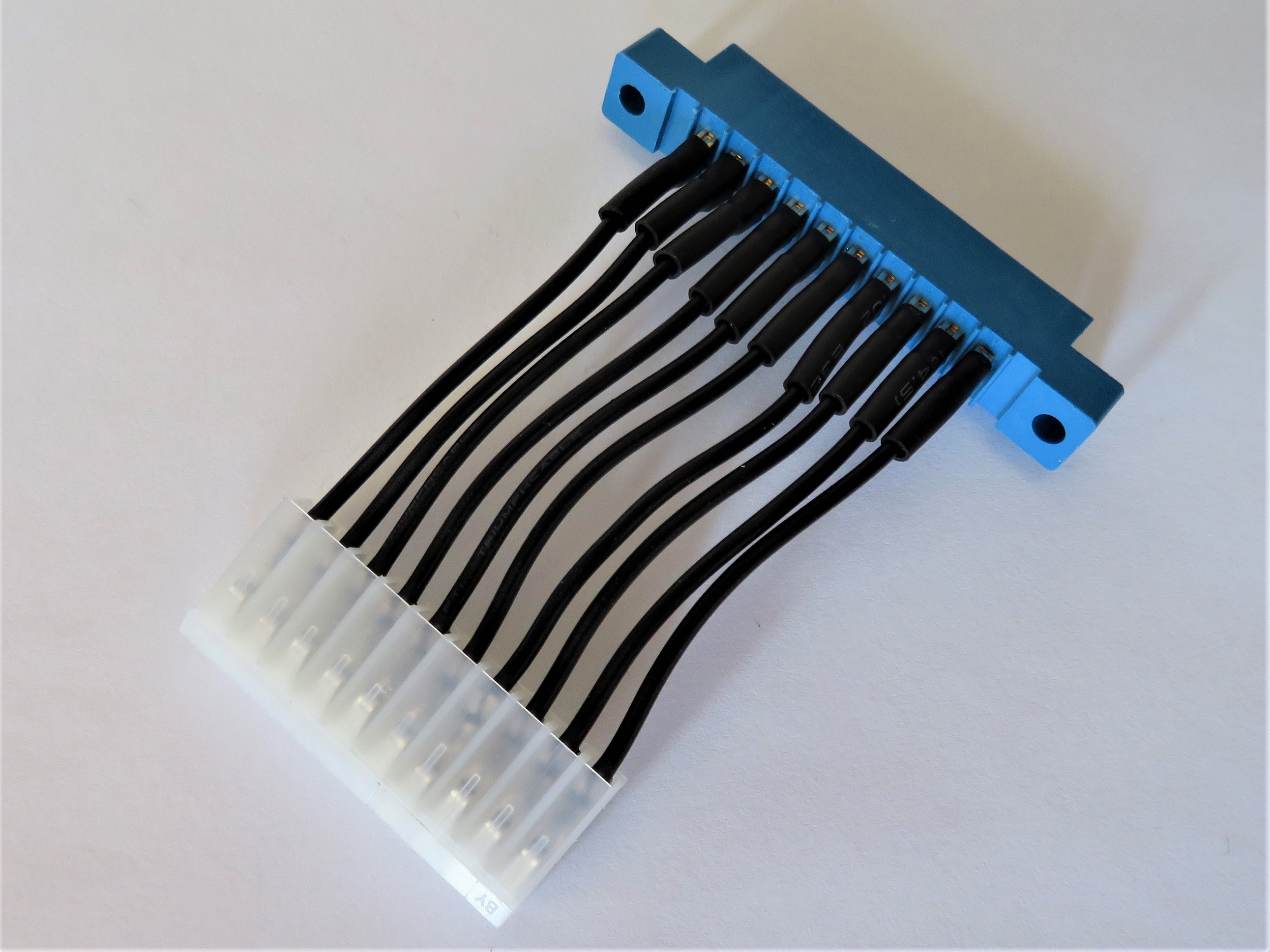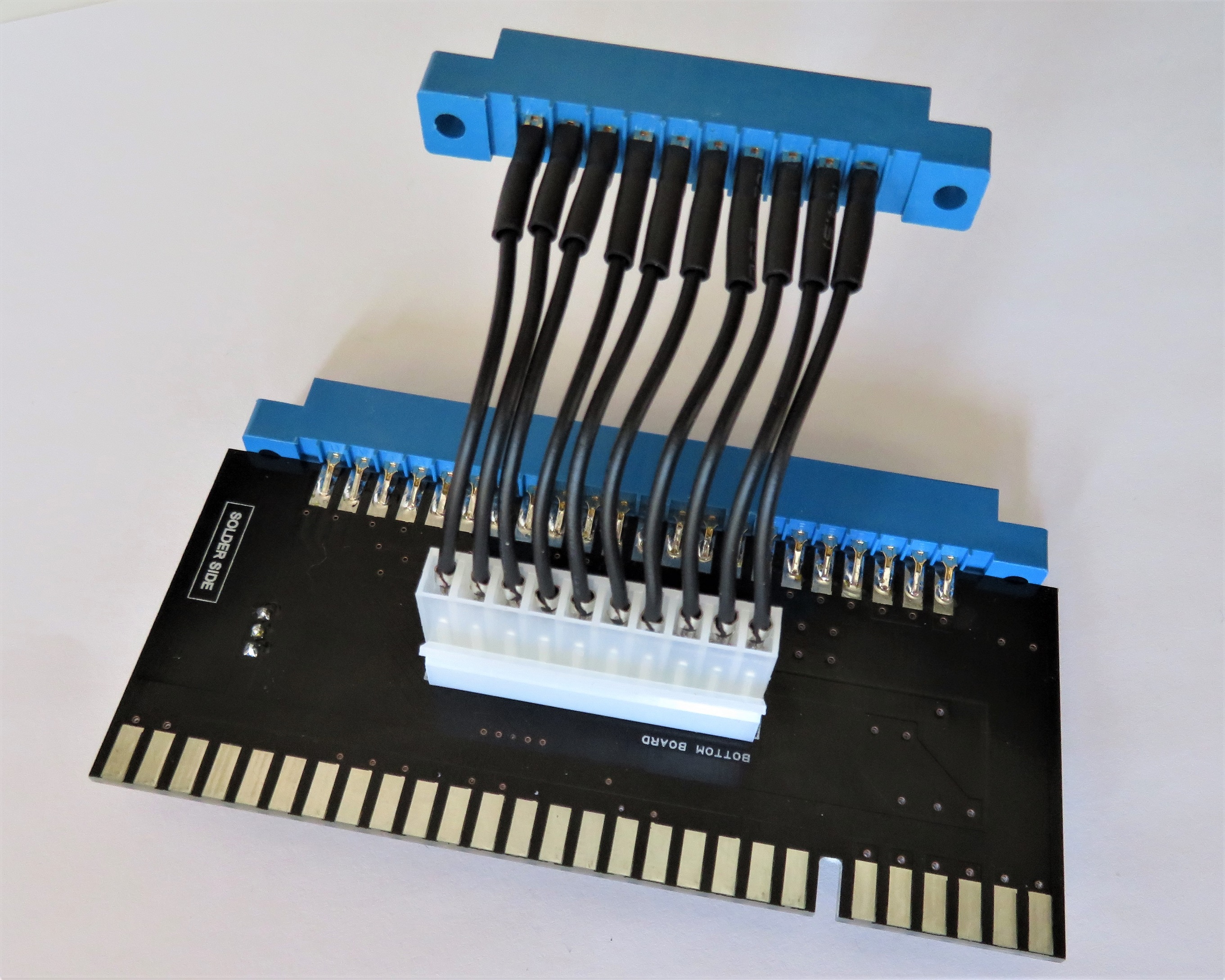 Pinout
This adapter follows the following pinout scheme:
Main Connector
Video Connector
(PCB edge connector facing away, list is ordered right to left)
Compatible Games
This is the list of compatible games that can be used with this adapter:
The adapter has been tested with a genuine Kangaroo board. This adapter is not compatible with bootleg Kangaroo pcbs which have a different pinout.
There is apparently an earlier version of the game, running on Sun Electronics 1981 hardware (Funky Fish?) that doesn't use edge connectors. This adapter is not compatible with this version.
Revision History:
Rev 1.0: Initial Design.
Specifications
Board Size: 45mm x 112mm
Current Carrying Capacity: 5V – 12A, 12V – 5A, -5V – 5A