Description
Allows you to use your Jaleco pre-JAMMA game, in a JAMMA cabinet or a super gun device.
Jaleco or Japanese Leisure Company produced some fairly decent games in the 1980s for the arcade market before moving to focus on the console market in the 1990s. While the number of games in this pinout class is rather limited, the games themselves are memorable and popular enough to merit their own adapter.
Images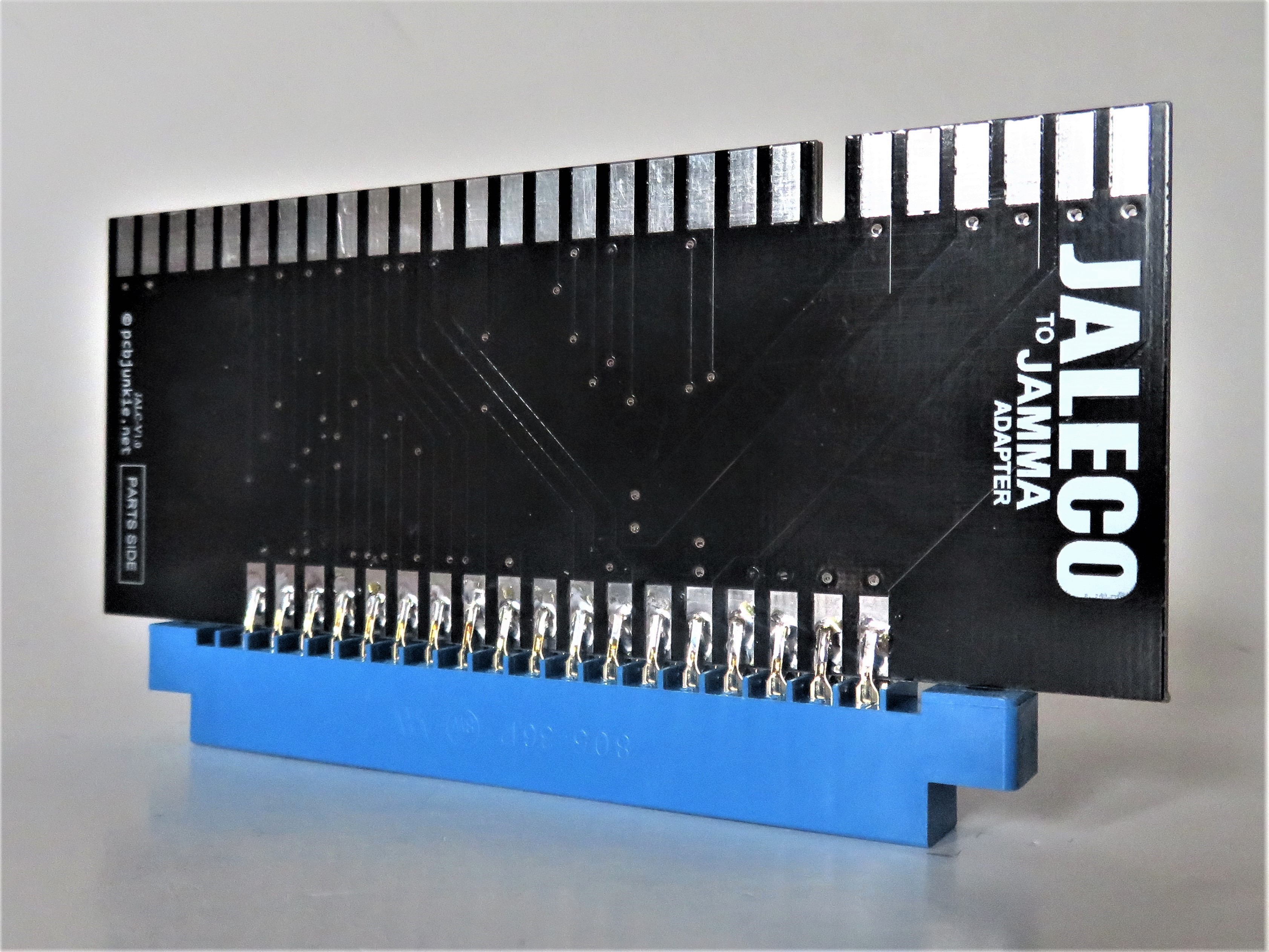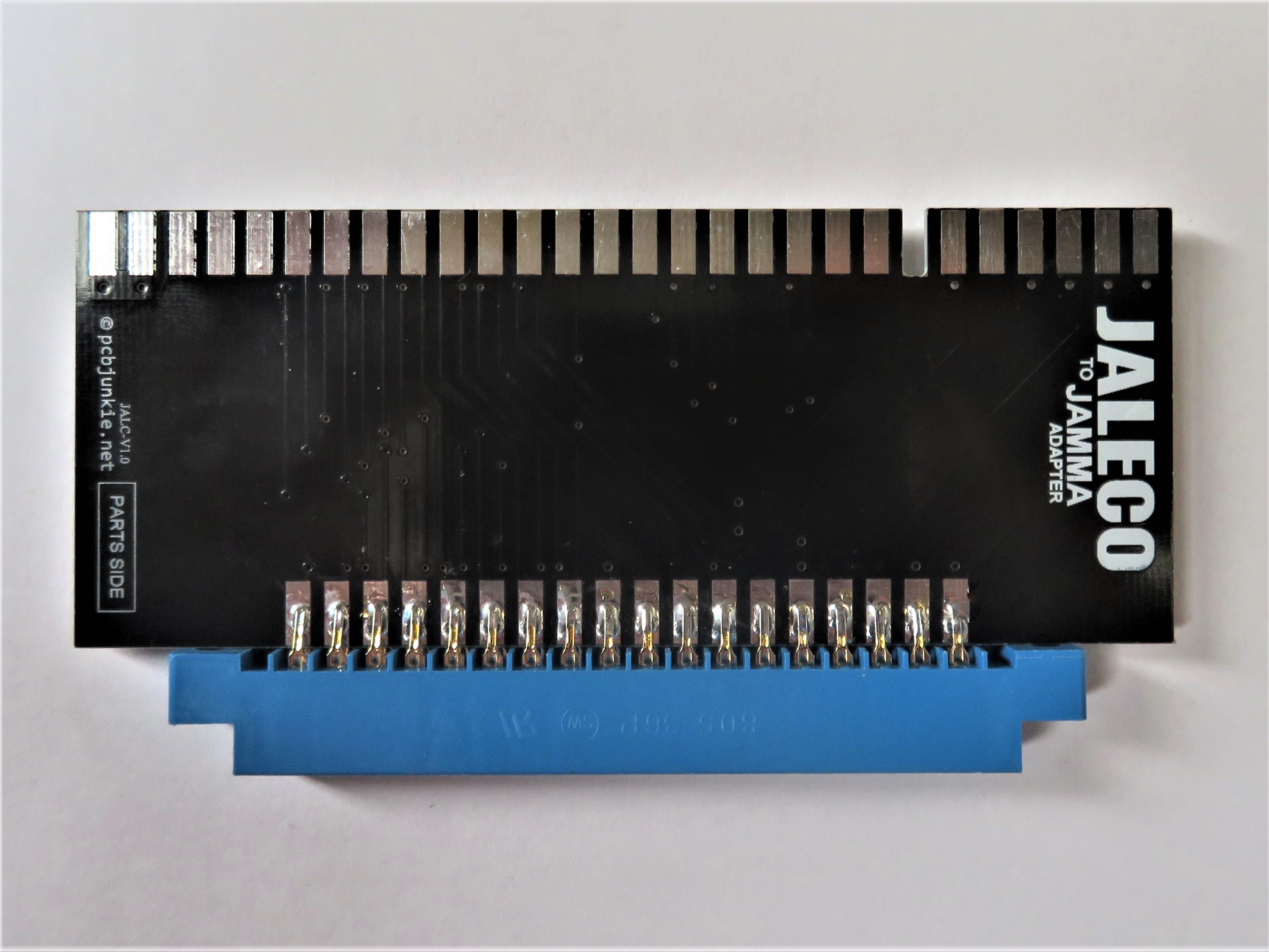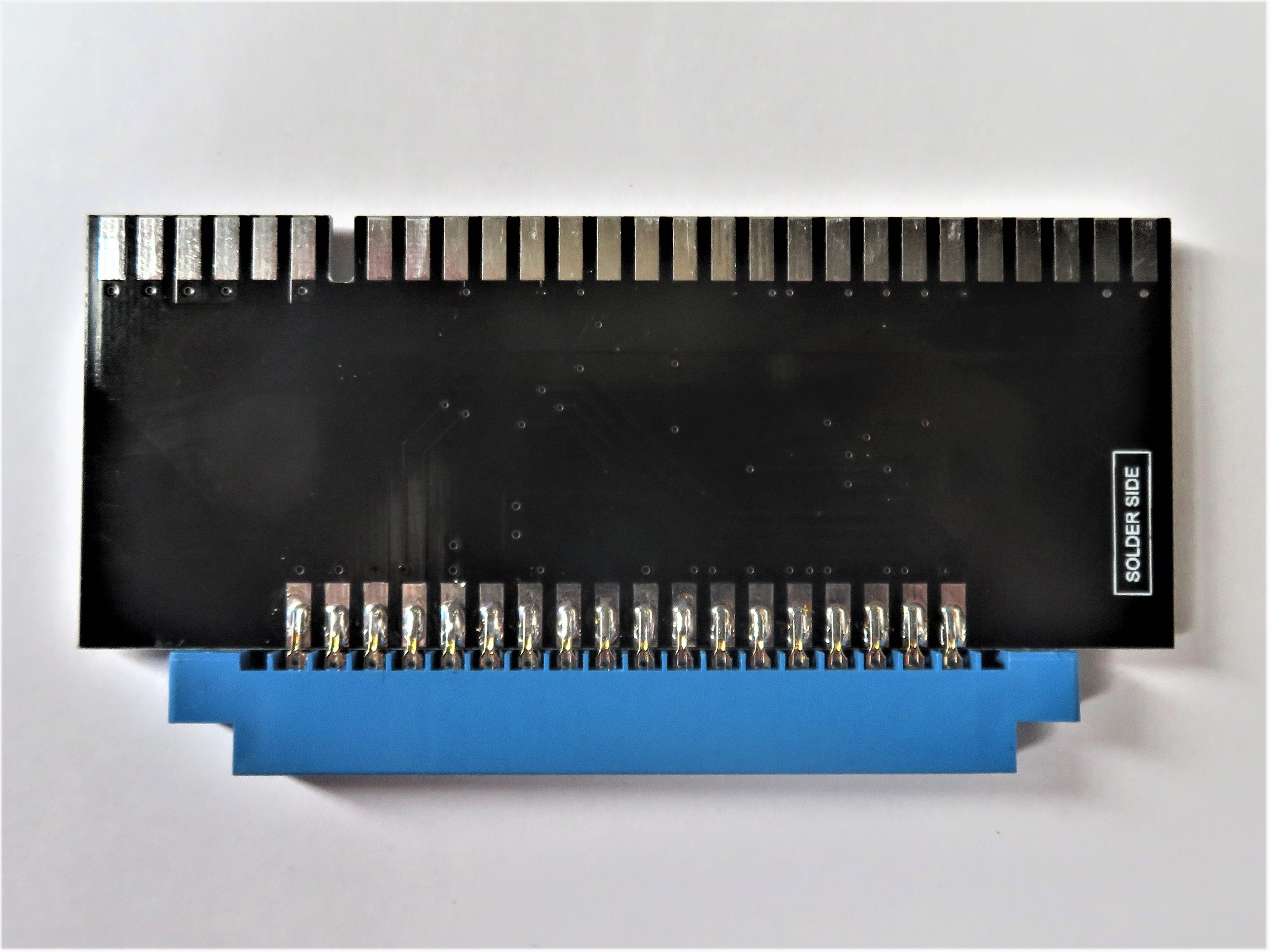 Pinout
This adapter follows the following pinout scheme:
(PCB edge connector facing away, list is ordered right to left)
Compatible Games
This is the list of compatible games that can be used with this adapter:
* – Unverified / Untested pinout
This adapter has been tested with an Exerion board for compatibility. As always, please check the pinout section to ensure your game will work with this adapter.
Revision History:
Rev 1.0: Initial Design.
Specifications
Board Size: 45mm x 112mm
Current Carrying Capacity: 5V – 12A, 12V-3A