Description
Gallag was a bootleg copy of the very popular Namco Galaga game released in 1982. While the genuine Galaga board is populated by many custom ICs, Gallag implements this via discrete logic and CPU based circuitry while at the same time maintaining full hardware-software compatibility. In the end, the discrete Gallag hardware has proven itself to be far more reliable than the Namco original.
Gallag also simplifies the pinout, implementing a 44 pin edge connector and a 5 pin 2.54mm header for video. The original Galaga board uses a set of 63080 automotive style molex type connectors for power and video in addition to the 44 pin connector.  As a result the two games are not pinout compatible.
For the original Galaga adapter see the Namco Galaga to JAMMA Adapter page here.
Images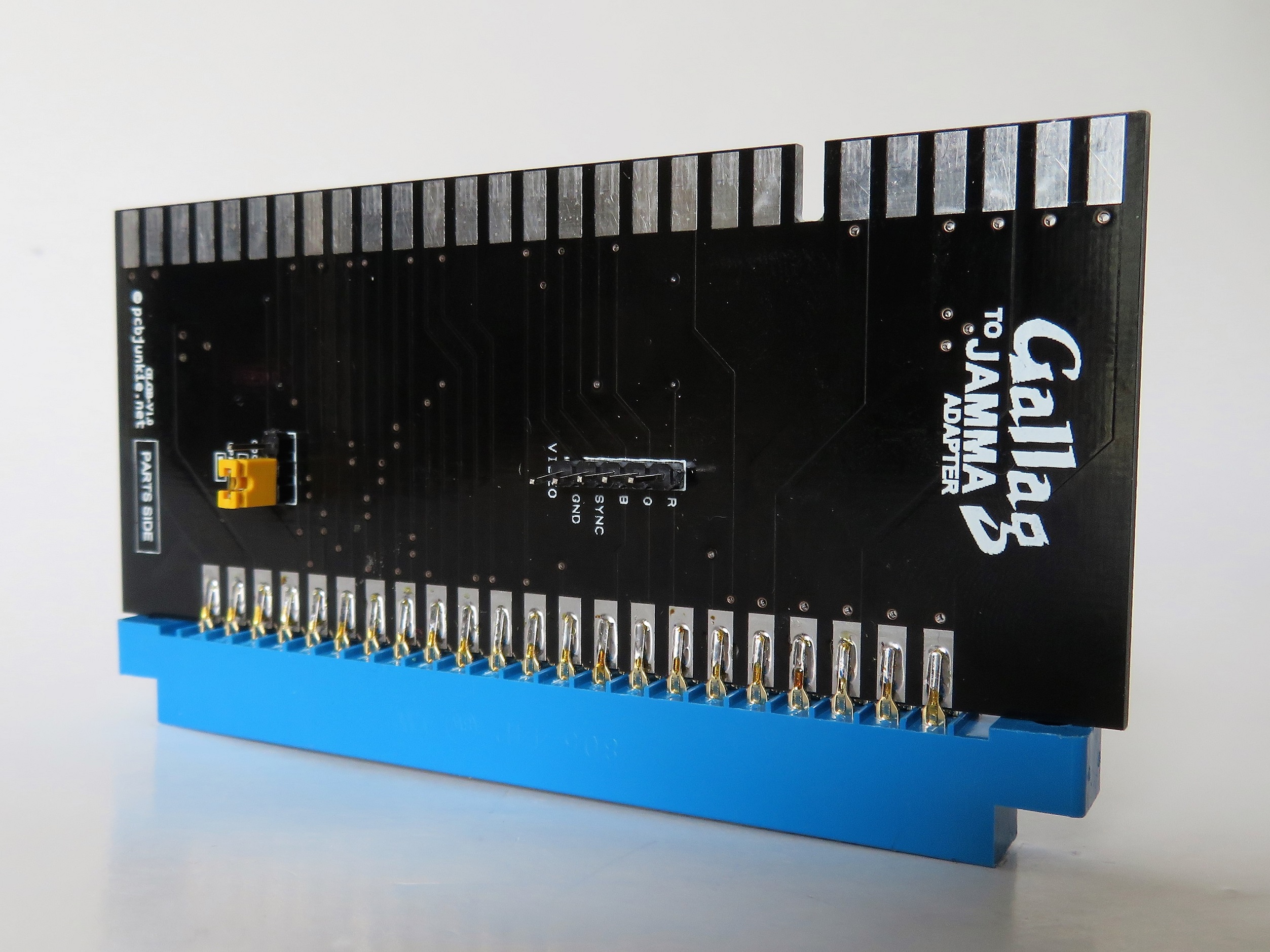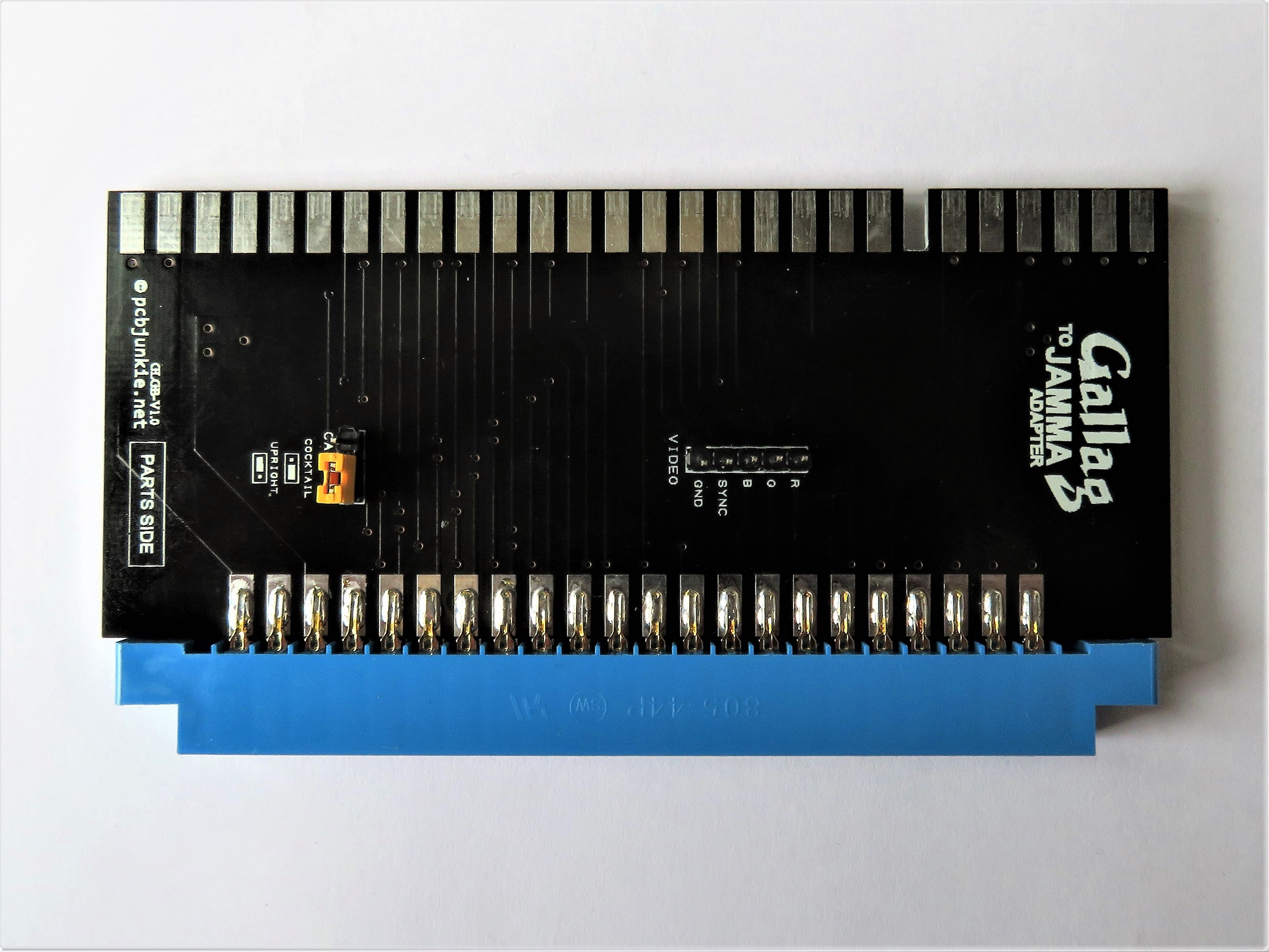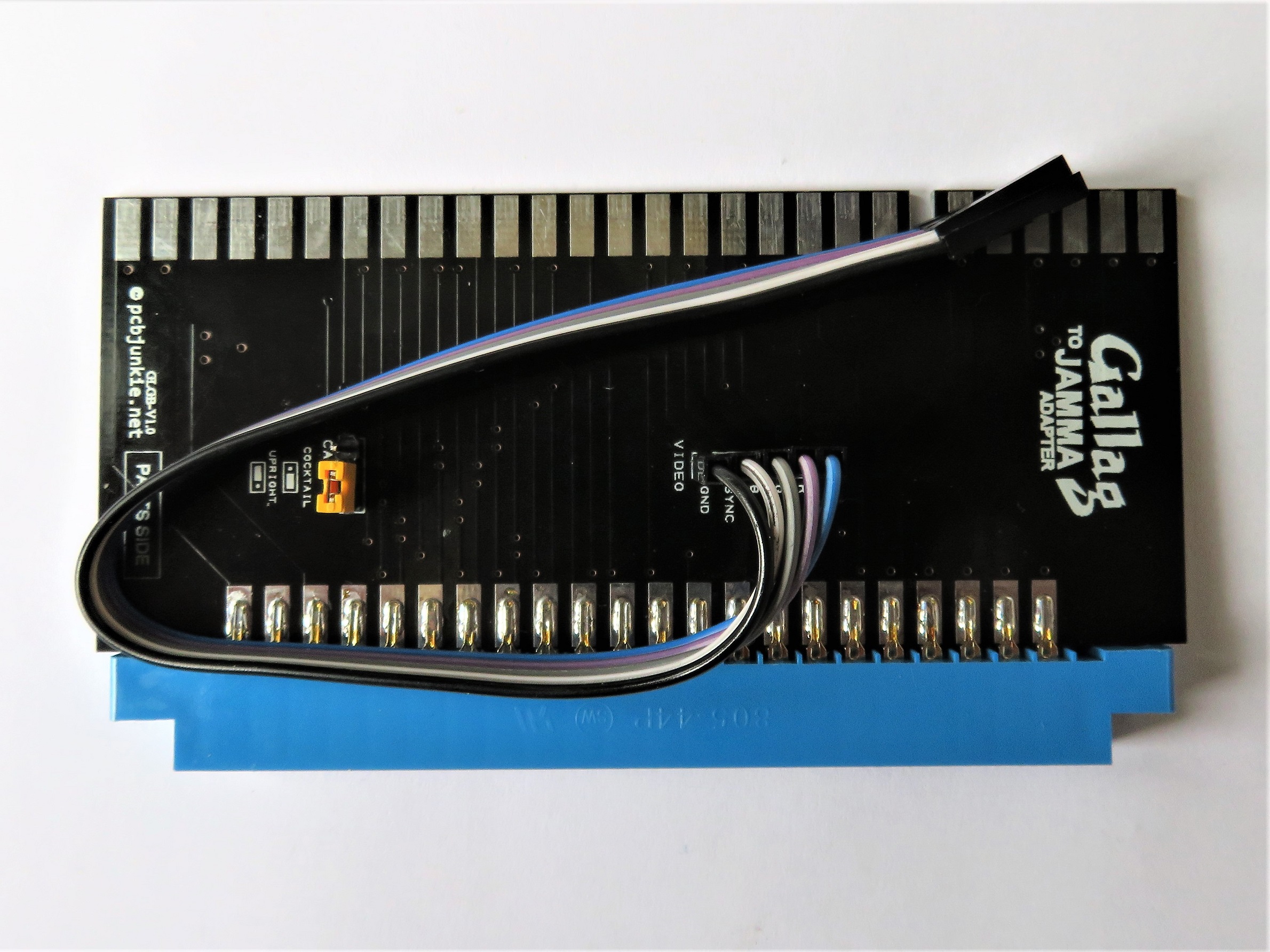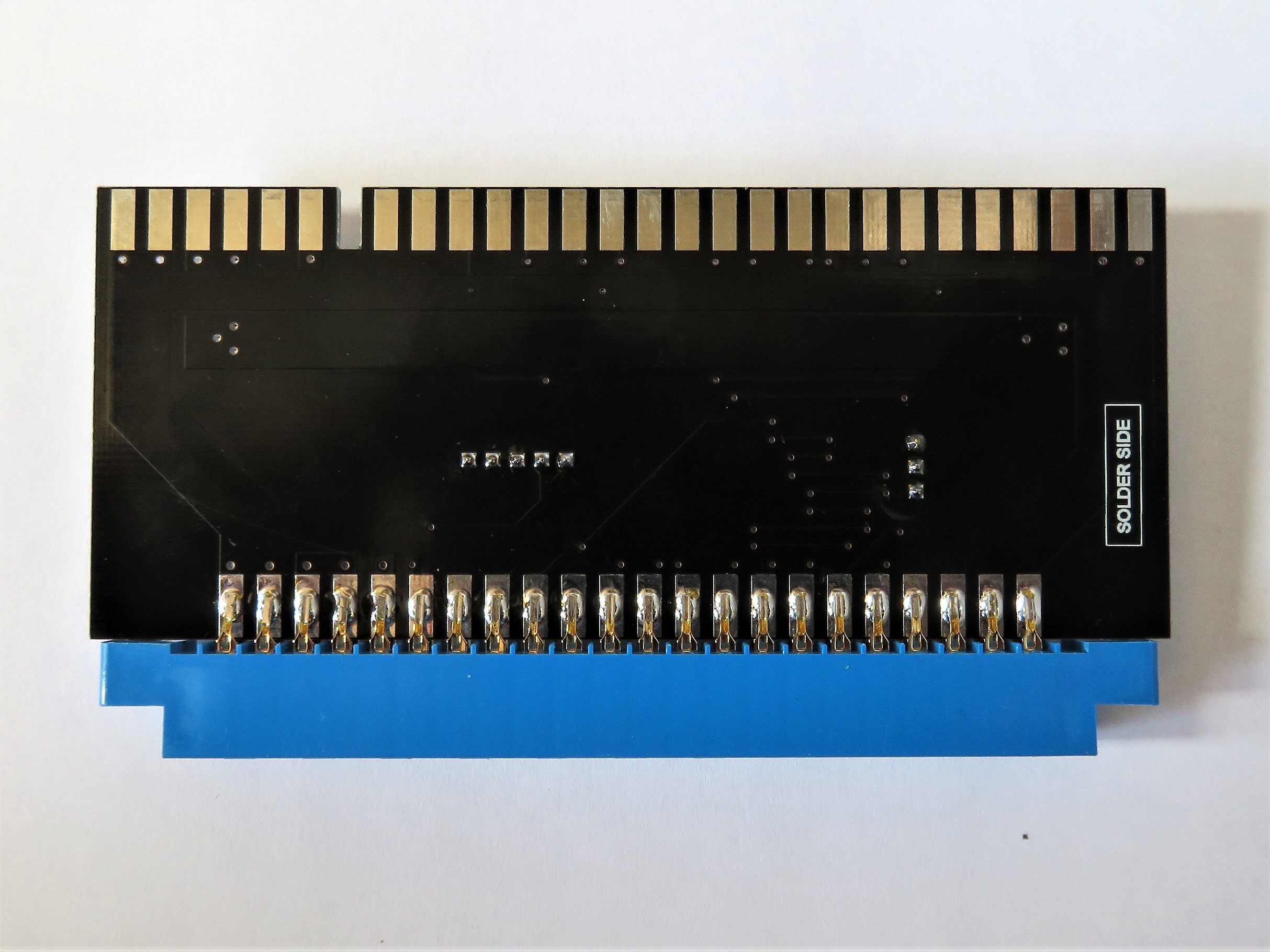 Pinout
This adapter follows the following pinout scheme:
(PCB edge connector facing away, list is ordered right to left)
Compatibility
Only the Gallag bootleg board can be used with this adapter:
The adapter has been tested with a Gallag board.
Note: There are other Gallaga bootleg boards out there that not compatible with this pinout. One such example is the very popular yet somewhat unreliable Nebulous Bee bootleg.
Revision History:
Rev 1.0: Initial Design.
Specifications
Board Size: 45mm x 112mm
Current Carrying Capacity: 5V – 12A, 12V-3A