Description
Allows you to play your JAMMA games in a Nintendo cabinet.
Most of Nintendo games produced in the early 1980's, with the exception of the PlayChoice and VS systems, used the same pinout. This includes some high profile games such as Mario Bros, the three Donkey Kong games and Popeye.
The original Nintendo PCBs output inverted video signals and require an external sound amplifier, while bootlegs output normal video signals and have an on-board sound amp. The cabinet, depending on what game is inside, will likely have the audio amplifier and the original inverting monitor, but not necessarily.
As a result this adapter includes a sound attenuating circuit and a video inverter. The low cost, high speed video inverter can be disabled on the adapter making it compatible with both original and modified cabinets via a couple of jumpers.
The signal DC offset for each color (Red, Green and Blue) can also be adjusted to display properly on am inverting monitor. The video inverter is a simple linear design for the best possible picture at a low cost.
Images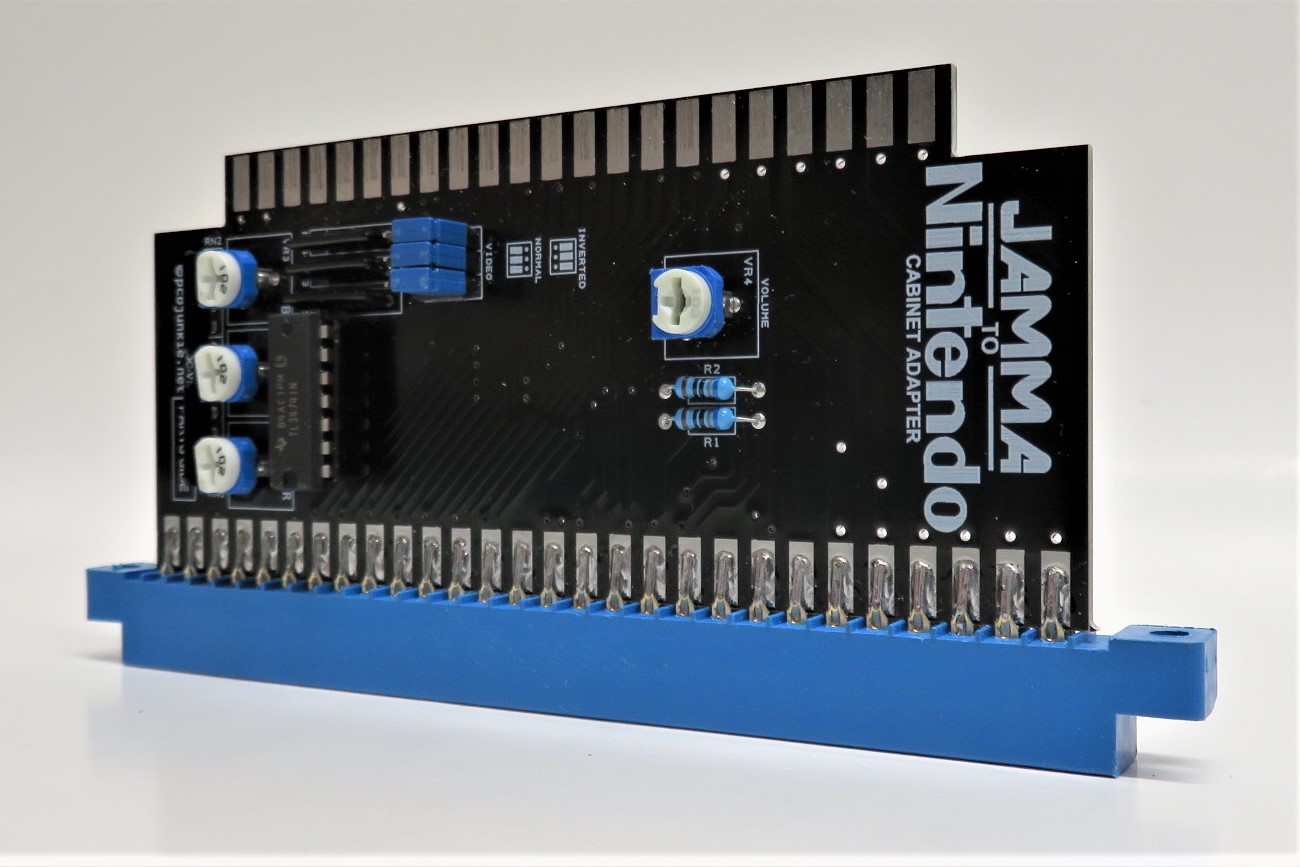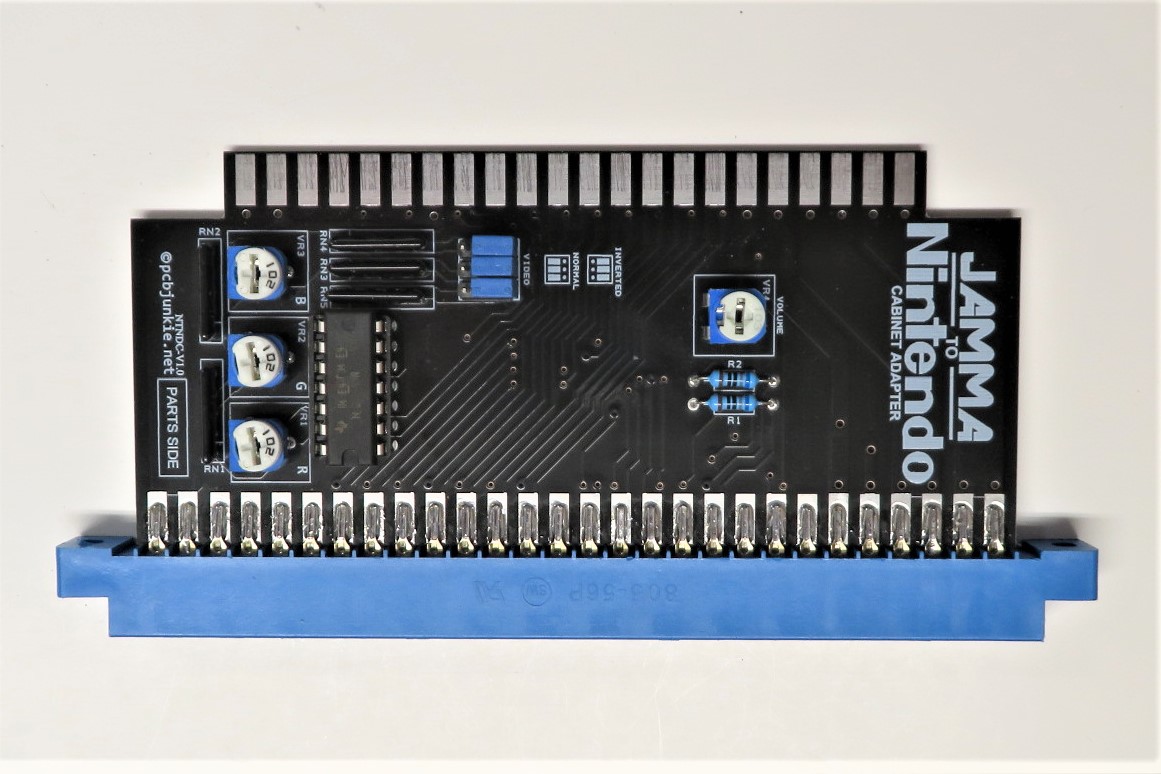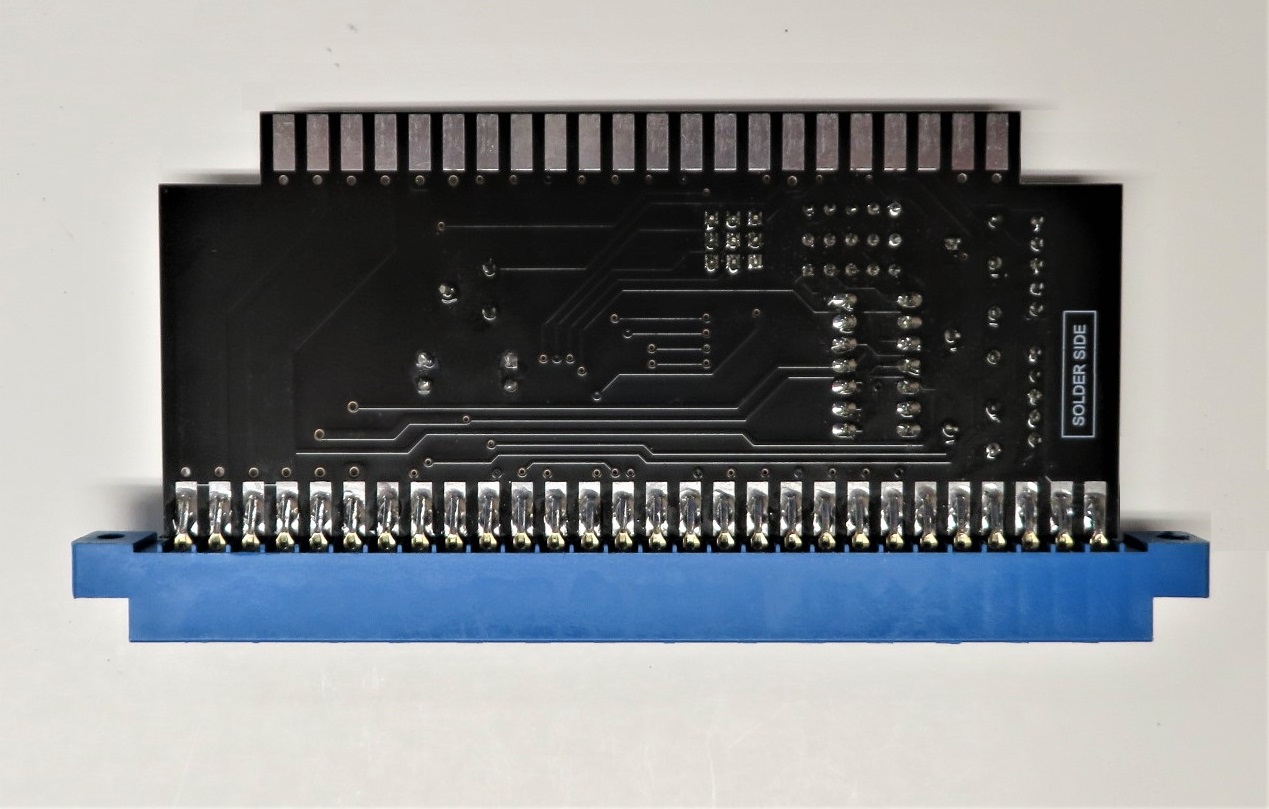 Pinout
This adapter follows the following cabinet pinout scheme:
(PCB edge connector facing away, list is ordered right to left)
Compatible Cabinets
This is the list of compatible cabinets that can be used with this adapter:
Revision History:
Rev 1.0: Initial Design.
Rev 1.1: Changes to the video inverter DC offset. This is the current production version.
Specifications
Board Size: 50mm x 112mm
Current Carrying Capacity: 5V – 12A, 12V-3A, -5V-3A